I always said if I could go back in time, I'd love to visit the Roaring Twenties. Known to many as the beginning of Modern America, I can't help but be inspired by this period. The glamour, literary contributions, music and yes, even the scientific breakthroughs were something to be heralded.
So naturally, when I was invited to attend Mar Jennings' Gatsby-inspired Party celebrating his upcoming book, Life On Mars, Creating Casual Luxury, I jumped. I knew I had to up my fashion game as attendance at this soiree meant going back in time and channeling my inner Daisy Buchanan. Fortunately -- with the help of a vintage Nicole Miller gown, my great-grandmother's pearls, hair set in a low side chignon topped with a Deco-inspired rhinestone comb -- I was ready for any speakeasy.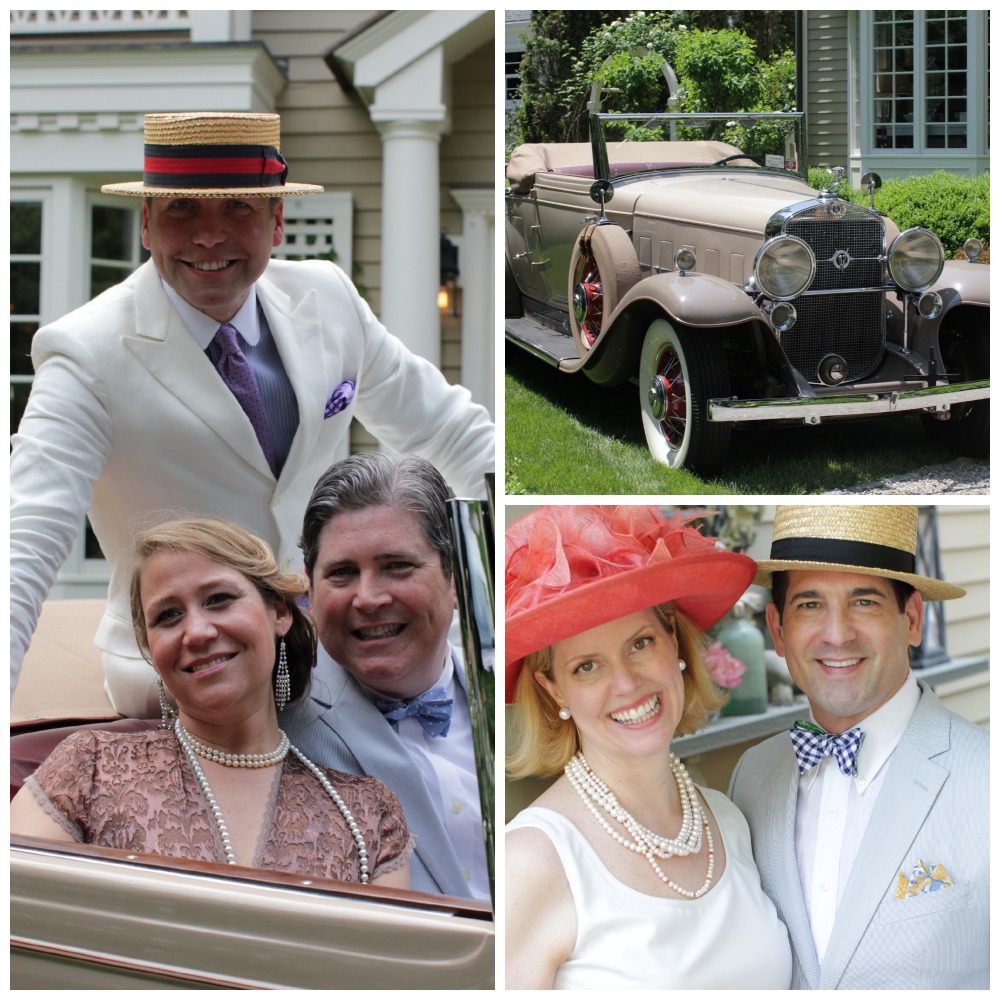 Photo Credit Mar Jennings 2013:
Mar Jennings, Paul Mitchell (Editor and Chief of S& J Multimedia) and Indie Lee; 1931 Cadillac V-12 Convertible Coupe provided by Dragone of Westport; NY Times best selling author Debbie Karch & Global Makeup Artist Rick Dicecca.
From the minute we entered Rosebrook Gardens we were transported back in time. Mar Jennings is the master at entertaining and certainly this fête proved that he's always up to the task. Over 250 guests from the world of television and publishing were in attendance and two vintage cars were perched in the driveway to set the tone while summery jazz played in the background. However, at this party, Prohibition was most definitely over. Guests were greeted with French Champagne served in Art Deco silhouette glasses -- so chic.
It was most definitely an affair to remember.
Here's how you can get the Gatsby look: