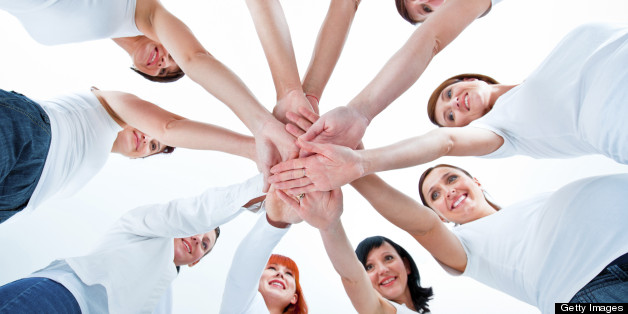 We're generally taught that taking a straight path toward success is the way to go. Right activities lead to right college lead to right job and so on and so on. Not generally being one to follow the rules, I haven't paid much heed to this advice for most of my life, but boy did I break it big time last year.
In many respects, I was at the height of my career with a leadership role in the online advertising industry, which still seems to be immune from economic challenges. I was making good money with a safe career trajectory and yet decided to completely give it up to strike out on sabbatical. I knew that in doing so I would be lowering my earning potential substantially if I wanted to go back because the space was changing so quickly. But I also realized that there is nothing more valuable than time and that sometimes you have to be willing to take a step back to leap forward.
My final calculation of "yes" came when I realized that no matter what, I had accumulated the skills, talent and network to be sure I would never starve and would always be able to put a roof over my head. It also helped that I knew I would be okay if that roof entailed a small, shared apartment and the food could be as minimal as home cooked beans and rice.
So I dove into what was intended to be a year of self-discovery. I wanted to learn about things that I thought would add value to my life and the lives of those around me, including meditation, nutrition, relationships, yoga and ukulele. I packed all my belongings into storage, cut back on expenses and set about this new adventure. After six months of study and travel, I realized I loved the experience of learning new things but was frustrated that it had taken me going on sabbatical to make it happen. I wanted to build something that would make this more accessible in the busy lives we all lead, so I started popexpert.
As a first-time entrepreneur, I have had to learn how to navigate everything -- from hiring the team to securing office space, working with lawyers, raising money, overseeing accounting and just generally getting people on board with the idea. There are so many things to focus on at the early stage of a business, and it often feels a bit like juggling hot potatoes.
If you have yet to walk down this path, one of the best pieces of advice I can offer is to understand your motivations for doing it because when times get tough, you are going to need to rely on this to pull you through. And if the motivation is anything less than, "I just can't not do it," you might want to think twice because times will get tough.
Here are five things I've learned in the first six months of building a company:
1) A company is generally deeply personal.
The motivations become transparent shortly after setting the wheels in motion, so be sure you have clarity on what yours are. They will impact the way people respond when you pitch your idea, the reasons employees join your team and ultimately the stamina you have to stay in it for the long haul.

2) Hiring is everything.
Your founding team will play a critical role in shaping company culture so be sure you bring the right people onboard and that they are fully bought into your vision from the start. Some of the most successful companies, including PayPal, have hired friends first, not out of nepotism but because there is an existing level of trust and support. We have followed this advice with five our first six team members having years of work experience together.

3) You have to sell.
The most important thing you will do as an entrepreneur is to sell people on your vision, your employees, your investors, your customers. You have to feel comfortable in this role because it is what can put you over the top or kill a company that has an otherwise good product. It is typically not the best product that wins but the one that figures out how to sell best.

4) Play to your strengths.
Learn early on what you are good at and find ways to humbly admit and complement your weaknesses. In my case, bringing on a talented, trusted co-founder was a way to double our capabilities and give me someone I trusted as a counterbalance. I also took the time to develop a keen awareness of what I call my "superpowers" and find ways to leverage them every day. Everyone has these, find yours.

5) Don't be afraid to admit ways you're different.
While there are a lot of learning-focused companies out there, I think one of the things that helps to set us apart is that I was drawn toward the more emotional versus intellectual development side of things. I enjoyed the feeling of nurturing growth, and am comfortable acknowledging that this very well might be because it is something that tends to come more naturally to women. I embrace this, and I know it will set us apart in a crowded space.
Join us at popexpert to learn new things from experts over live one-to-one video sessions, request an invitation here: www.popexpert.com and follow us on www.twitter.com/popexpert.