This blog post was written by the Intern Queen herself, Lauren Berger!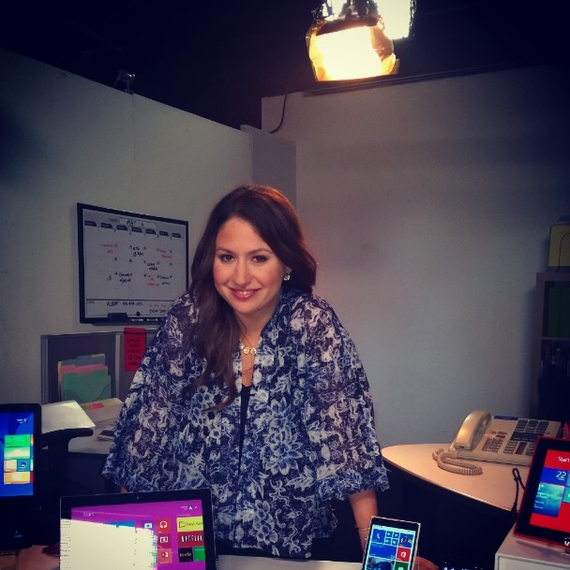 Classes are starting soon and you need to make sure that you take your classes as seriously as you take your internships and your part-time jobs. The classroom is where you'll learn all of the information that you apply to your internships and your professors are great professional contacts for you and can be sources of recommendations in the future. Here are my 5 tips for excelling in class this year:
1. Have a Note-Taking System. You should take notes the same way in every class. Today, more and more students are bringing their laptops and tablets into class for note taking purposes. Check out the Surface Pro 3 which is a laptop/tablet in one, brand new from Microsoft. It comes with a Surface pen that's perfect for note taking on the go.
2. Become BFF with your Teachers. Looking back at my college years, I wish I did a better job of forming a relationship with my professors. When you form a relationship with a teacher in a class you are more likely to turn in higher caliber work, motivate yourself to excel, and feel comfortable enough to ask for a letter of recommendation at the end of the class. Think about your class the same way as your internship -- you have one semester to make an amazing, lasting impression.
3. All Access All of the Time. Make sure that before you leave your dorm or apartment, you've synced all your digital stuff to the cloud so you can access it anywhere from any device. With Office 365, you get a ton of free online storage for your schoolwork, music, videos and photos. You don't want to be that person in class who can't find their assignment because it's on a device you don't have with you.
4. Get Involved in the Conversation. Are you shy in the classroom, or hesitant to raise your hand and share your opinion? Push yourself outside of your comfort zone. The more you participate, the more you will get out of the class -- guaranteed.
5. Adopt a Calendar System. You can't remember everything, especially with the large amount of information being passed around these days. Make sure you have a calendar system that you use regularly -- on your phone, laptop, and tablet that you've already synced up. Always write down important dates and transfer the content from your syllabus to your calendar so you have it accessible at all times.
Now you're ready to tackle the Fall semester! x