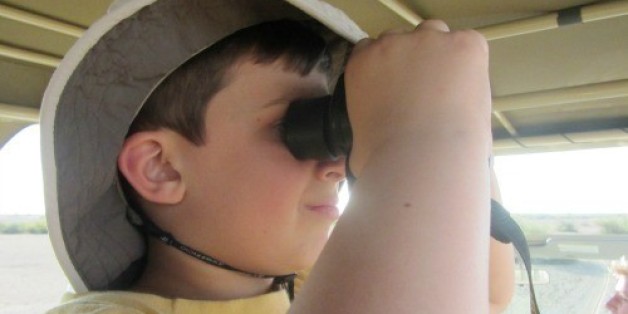 My son has had the good fortune to visit 16 countries in his short 8 ½ year life span. For the most part, the main objective of these trips has been to discover his diverse heritage (consisting of Polish, German, Greek, English, Irish and Scottish ancestry). However, he's also traveled for sporting events and explored Mexico, Belize and the Caribbean with his grandparents. Generally, we planned these trips around school vacation calendars. Yet, last year, my husband and I decided that the opportunity to travel to Africa for the first time warranted some time out of school.

Travel Helps Build a Responsible Global Citizenry
When our son was born, my husband and I decided to make a concerted effort to expose him to as many different languages, cultures, religions, foods, historical sites and natural wonders as possible early in life as we believed that it would be beneficial for his development.
After all, according to Keith Bellows, Editor-in-Chief of National Geographic Traveler, a passport is as good -- if not better -- than a diploma and the Wagner Group backed this up with a survey (as reported in Family Vacation Critic) that says children who travel to educational places are more likely to have higher grades and earn 12% more money annually in their future careers.
While our goals for exposing our son to the wonders of travel are not as strategic, we do expect that these journeys will broaden his outlook and to help him develop a better sense of ecological and social responsibility.
Travel Reinforces Life's Profound Connections
The first time we noticed just how much his perspective was widening was during a trip to Greece when he was 6 years old. The purpose of our trip was to travel to the small north Aegean island of Alonissos and learn about the island's ecotourism efforts.
One afternoon, after a day of sailing and swimming around National Marine Park of Alonissos (which is Europe's largest marine park), I asked my son what he had learned. Immediately and without any hesitation, he said "don't pollute or else the animals will die. If you pollute too much, it will be bad for the air and no fishermen could fish and then they would not eat and..." His new-found consciousness of how one person's actions can affect an entire ecosystem and community could not have made me more stunned or proud. The reduce, reuse, recycle message taught in first grade was definitely being reinforced with this trip.
Travel Builds Awareness for Culture and Wildlife Conservation
This brings us to our most recent trip to Namibia, where we traveled through the entire southern part of the country almost to the border of South Africa. We experienced game drives and an amazing starlight bush dinner, learned about the benefits of communal conservancies, listened to music and met some wonderful people who shared their stories about what life was like when they were children living in a segregated country.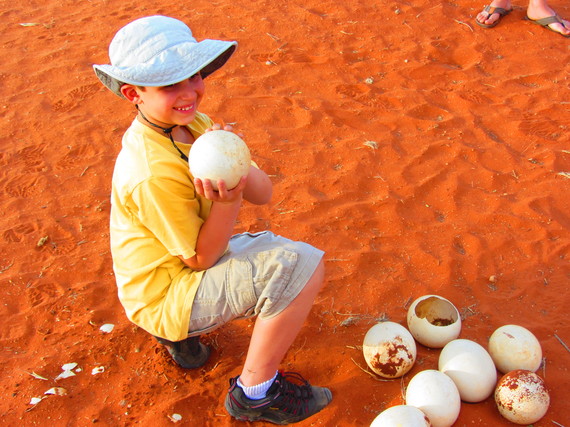 After returning from Namibia, my son decided to prepare a short class presentation about what he learned and loved about his trip. He spotlighted the following:
Indigenous wildlife - He explained the difference between gemsbok, springbok, wildebeest, oryx, zebra, giraffe and kudu and his prized shares were sand samples from the Kalahari and Namib Deserts and a springbok horn.
Cultural experiences - From tasting new foods to learning simple phrases in Afrikaan, he described the differences between the capital cities of Namibia versus Europe and North America as well as the overall impression of the people's respect for animals.
Life's questions - Each evening, he would record the day's events in his journal and while we may not be sure, his noted questions and observations may have sparked his imagination for further studying ecology or anthropology. What happened to this springbok that I have this horn? Was there a fight? ...We went on a hike around the Fish River Canyon and saw many things including a waterfall without water because it has not rained in more than two years... the people are very nice and love their land and animals.
Since the trip, our son has expressed great interest to going back again to the southern part of Africa -- even seeing Namibia again. Whatever the outcome, I know that the 10 days spent there far outweighed the lessons in the 3rd grade classroom and we're glad to have shared the experience with him.
What have your experiences been when you've taken your child out of school for travel?