I have a new plan for resolutions this year. Instead of looking at what is not working and how I can change for next year, I've decided to look at what went right in 2011 and build on that.
I have a problem with New Year's resolutions. My first issue is: When should they start? New Year's Day? Well, that is still technically a holiday. Right? So Jan. 2, then? Well this year, Jan. 2 is a Monday and for most of us, still a holiday. So now we're already into 2012, and it's Tuesday. So who wants to start a new weight loss plan, fitness regime, etc... on Tuesday? I rest my case.
So this year, I've decided to look at what went right in 2011, and go from there. Granted, I haven't reached all the goals I set for myself last year, but there were some highlights for sure.
The number one New Year's resolution for many people is to lose weight. I didn't lose one pound the entire year but I weigh exactly the same as I did this time last year. I consider that a win. I'm at a healthy weight for my age and height, so to maintain a healthy weight is fabulous. Rather than beat myself up for not being a bit thinner, I choose to look at this as a big success and vow to continue on the same path to health and balance in 2012. This takes all the anxiety out of trying to be thinner and if, by chance, I end up thinner next year, then it will be due to my relaxed attitude and positive focus.
Rather than trying to accomplish specific things this next year, I've decided to look at what made me the most happy in 2011 and build on that. For years I have talked about starting my own vegetable garden. For some reason, I was afraid to do that. I didn't know how, I didn't have a raised bed prepared, what should I plant, etc... So I used a pot that had nothing in it, bought some organic potting mix and planted a few cauliflowers in the pot. All I did was make sure they got sun and kept watering them. Here is what I have so far, with two more little cauliflowers coming up right behind. It was beyond easy. So I conquered my vegetable growing fear and plan to plant more for next year. This makes me really happy.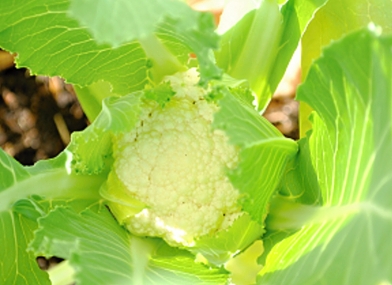 My book finally came out in 2011. This made me really happy, as it took three years to write. There was the actual writing part that took time, but mostly it was the research. Since I did a lot of my own research to make the book unique, it was a long labor of love. It has been successful so far, and has helped a lot of people lose weight and keep it off. This makes me happy. Helping others be successful is a great feeling. Having been heavy in the past I know how bad that feels, and how good it feels to successfully accomplish something as difficult as losing weight and keeping it off. The fact that perfect strangers have contacted me to let me know how much my book has helped them has made my year the happiest ever.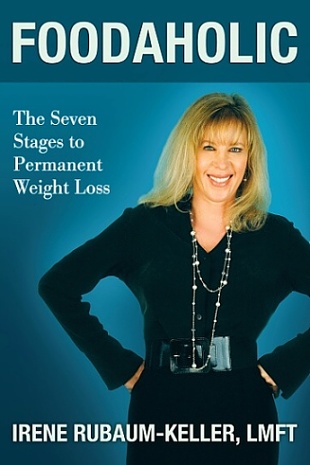 Sometimes we make connections with people and build bridges without knowing why or where they will lead. This year I got a part in a feature film due to my connection with the lead actress and the director. I was an actress in my youth and thought this is what I was put here to do. I spent five years as Nurse Laurie White on General Hospital and did numerous plays, showcases, low-budget films, spent years training, etc... After my agent told me I had to "be nice to him" for him to send me out, and several other similar experiences, I decided to leave the business. I refused to lower myself in that way. I hope that it is not like that now for young actors. Fortunately, now I am able to act without that negative side effect and really enjoy the process. I can't tell you how satisfying it is to work with great actors like Michael Imperioli and Tanna Frederick. To have a director like Henry Jaglom who wants you to be free to create is pure acting heaven. This made me very happy. Look for the movie, The M Word to come out in December 2012.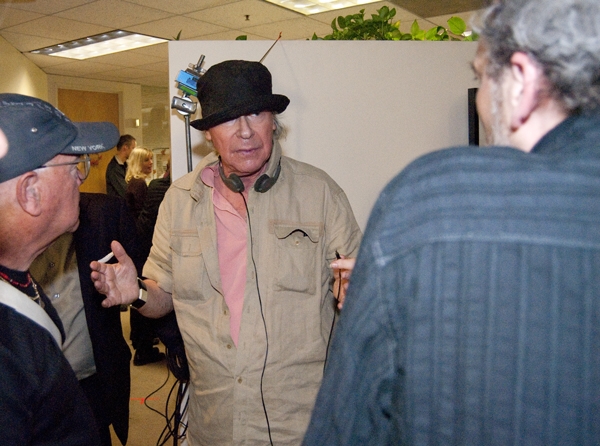 Henry Jaglom (director), Hanania Baer (cinematographer) and Irene Rubaum Keller (blonde actress in the background) on the set of The M Word. Photo courtesy of Andrea Ross-Greene.
So what went right for you in 2011? How can you build on that to make 2012 the best year ever?