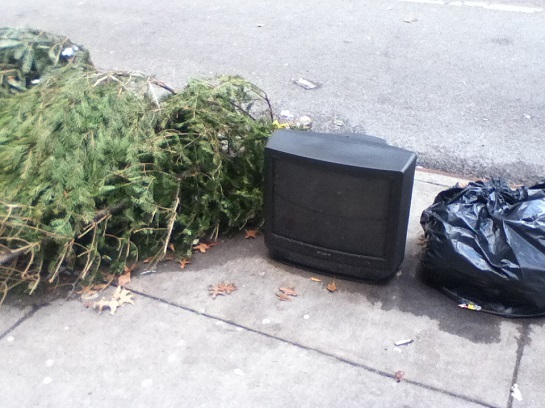 Photo: I.Rimanoczy
As a person who spent a great part of her life in a country where sales happen four times a year -- at the end of each season -- I have to say I have been amazed to discover the many offers of discounted products that are constantly available in the U.S. malls.
But little compares with the big shopping event -- the day after Thanksgiving, known as Black Friday. This is also considered the start of the holiday season, and people stand in line hours before the stores are opened, to grab the bargains of the year. The popularity of Black Friday has given rise, in more recent years, to Cyber Monday, to Small Business Saturday and to Green Monday, in December, where online sales begin at midnight. And of course, there is a website -- theblackfriday.com -- that guides shoppers. Air flights from other countries are sold out bringing people eager to participate in the shopping spree, and when I share with friends living elsewhere about this custom, they sigh and are sorry to be excluded from such a paradise. I love bargains myself, and I have spent money I didn't plan to spend or have on items I didn't know I needed.
This began to change as I started to learn and teach about the limits of our planet's resources, the impact of our happy consumption habits, the pollution we create with our take-make-waste cycle, the real cost of the inexpensive goods, our collective -- unintentional -- contribution to CO2 emissions from objects transported across the globe, all of which is creating climate change and health, economic and social crises that we all must endure, with more and worse to come. We are incrementally using non renewable resources for our day to day life. By participating actively in this frenzy, I think of ourselves as putting our home furniture onto the grill to make a good fire for a barbecue lunch with friends. It feels like a schizoid experience -- how can I be standing in these two realities at the same time?
Overwhelmed by my heightened awareness of all the daily habits through which I'm personally contributing to the problems, I found a new perspective: What if I focused on sustainable happiness instead? What is it that brings me real happiness? Not the fleeting adrenaline-type high that quickly vanishes after a day or even a few hours and makes us compulsively seek the next object that will make us happy. No, not that one. Not the purchase that promises to sustain our identity through the possession of a brand, be it a jean, a pair of sneakers, a car, or dinner in a special restaurant, a vacation.
I confess that this is not a one-time exercise; it becomes a habit to scrutinize my wish-lists and automated decisions, asking myself, "What is the need I am expecting to fulfill?" While this may sound like a nightmare, actually it becomes a very freeing experience. I get to realize who I am not, and how little who I am is dependent on the objects that billboards invite me to get, in pursuit of happiness.
Well, perhaps that's what got us off on the wrong foot, viewing happiness as something to be pursued now, and the next time, and the next. What about happiness as an attitude that comes from within and gets nurtured by things that are not bought? Like sitting in silence observing nature, reaching out to a friend, helping someone who doesn't expect it?
Sustainable happiness.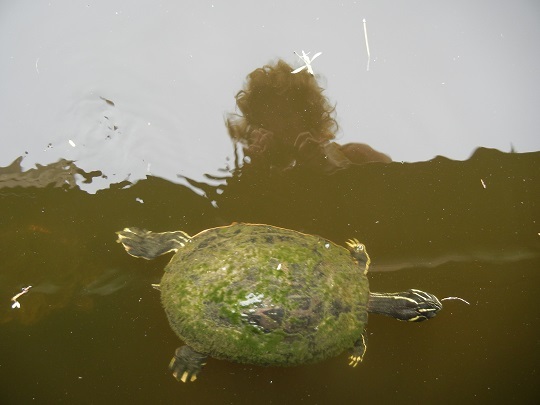 Photo: I.Rimanoczy