July is proving to be quite the month for architect Deborah Berke.
On July 1, she assumed the leadership role as dean at Yale University's School of Architecture, succeeding Robert A. M. Stern, who'd served in that capacity since 1998.
On July 12, Rizzoli will release her new book on residential architecture, called House Rules: An Architect's Guide to Modern Life. In it, she outlines the eight guiding principle she's employed in residential design during a career spanning the past three decades.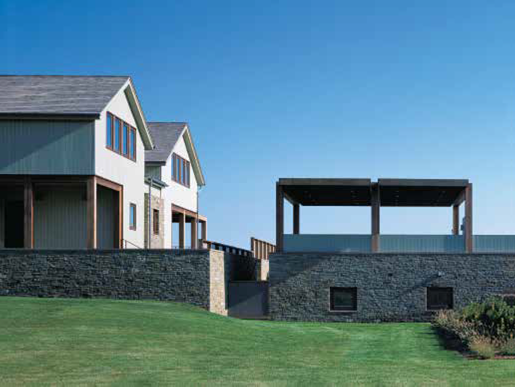 A simple stone wall forms its own multifunctional property line;
Photo by Catherine Tighe
"The truth is, I realized over years of designing houses I was saying similar things to different people with different houses in different locations," Berke says. "So it seemed a smart way to organize a book, rather than chronological, or geographical or project by project."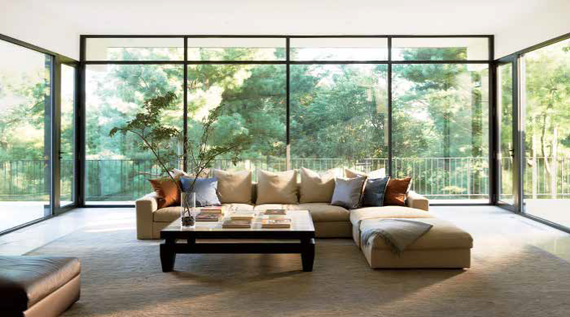 Appropriate the Outdoors; Photo by Jason Schmidt

The eight chapters for House Rules include:
1. Property lines do not define a site
2. Any material can seduce
3. Repetition elevates the ordinary
4. Circulation does more than connect
5. Rooms can be inside, outside, or both
6. Account for all things
7. Reckon with tradition
8. Honor daily life
She's designed more than 100 homes over the years - in California, the Florida Panhandle, the Hamptons, and the Caribbean. Each shares the benefit of the creative process behind these eight rules. And each is about creating a serene haven for contemporary living.
Now it's available to a wider audience. "It was fun - I wanted to share this thought process with the lay reader as they contemplate a new home or even the house they already live in," she says.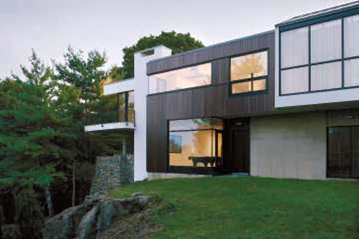 Traditions are pliable; Photo by Jason Schmidt
It's bound to be good for business, but that only begs the question: how to manage the needs of a burgeoning practice and one of the most eminent architecture schools in the nation?
"I'll do it the same way Bob Stern did," she quips. "Girls can do what boys can do."
There's not much doubt that this girl can.
For more, go here.
J. Michael Welton writes about architecture, art and design for national and international publications, and edits www.architectsandartisans.com, where portions of this post first appeared. He is architecture critic for the News & Observer in Raleigh, N.C., and the author of "Drawing from Practice: Architects and the Meaning of Freehand" (Routledge, 2015).