Make the most of Latin America's summer months - from January to March - by retreating to its sun-soaked beaches, mountains and vibrant cities.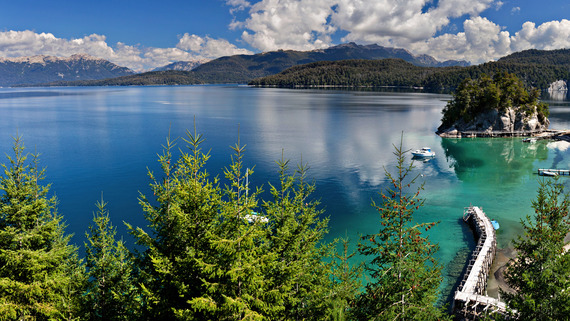 ARGENTINA
WHY At just the right time for the region's best climate year-round, make the most of the plethora of outdoor pursuits on offer; mountain biking, hiking, fishing and boat trips are all ideal ways to explore the picturesque mountains, forest, lakes and rivers. Estancia Peuma Hue enhances each visitor's experience of the region, with unforgettable days spent horseback riding while exploring the idyllic surroundings. This is the ideal escape for both active travellers and animal lovers alike.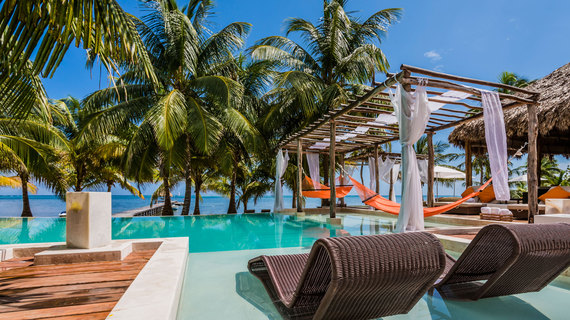 BELIZE
WHY During the dry season, travel to Ambergris Caye to savour island life and the warm Caribbean sea. The island is perhaps best known for its outstanding snorkelling and scuba diving, due to its proximity to the world's second largest reef. For a truly exclusive stay, head to the luxury resort Cayo Espanto - situated on its own private island - where the private villas, infinity pool and spa are ideal for couples. On Ambergris Caye, El Secreto Belize would keep the whole family happy with watersports, trips to nearby ruins and the famous Great Blue Hole, among the many activities on offer.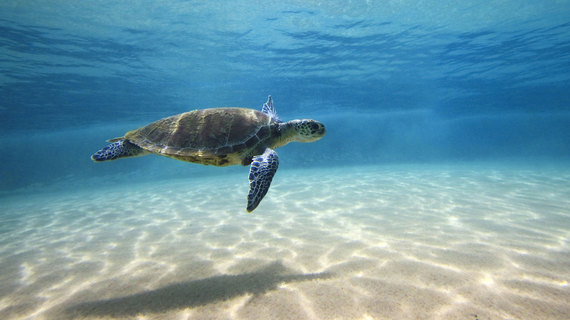 BRAZIL
WHY This stunning archipelago is situated a couple of hundred miles off Brazil's northeast coast, affording unsurpassable diving opportunities. Dolphins and turtles are the star of the show, but by diving and snorkelling you'll see the whole array of tropical marine life that inhabits the surrounding waters. Then on land, explore by hiking across the archipelago's pristine islands. Pousada Maravilha is the islands' most luxurious hotel, with private villas and an infinity pool.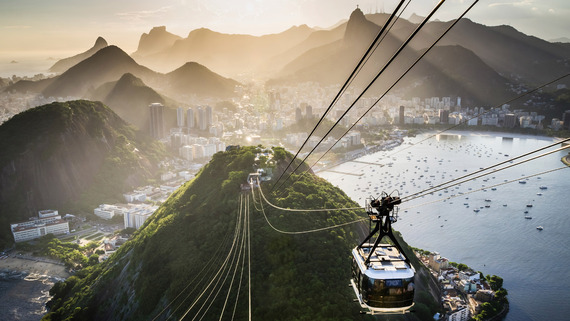 WHY Surrounded by mountains and emerald forest, and boasting long stretches of white-sand coast - including the iconic beaches of Copacabana and Ipanema - Rio de Janeiro is an appealing destination all-year-round. Aside from visiting Rio's famous sites, soak up Brazilian culture, music and dance; best experienced during the city's world famous carnival that takes place each February.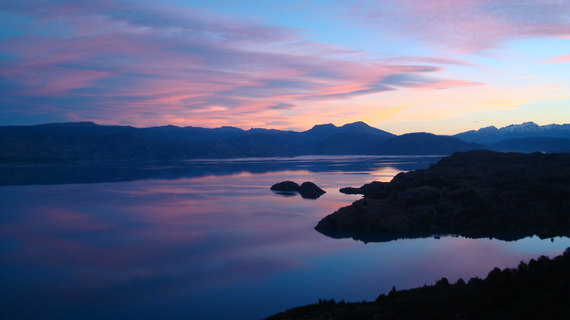 CHILE
5. Aisen Region
WHY The summer months are known to be the best time to visit southern Chile, for the chance to get out into the spectacular landscape in fine weather. The Aisen Region - a vast expanse of evergreen forest and sparkling lakes on the edge of the Southern Patagonian Ice Field - is the ideal setting for outdoor pursuits. Go kayaking through wildlife rich fjords and across deep blue glacial lakes, or take a boat trip out to sea to spot dolphins, otters and sea lions. The luxury retreat Hacienda Tres Lagos is set amongst the trees that border the shores of General Carrera Lake, with activities like horseback riding, rafting and fly fishing.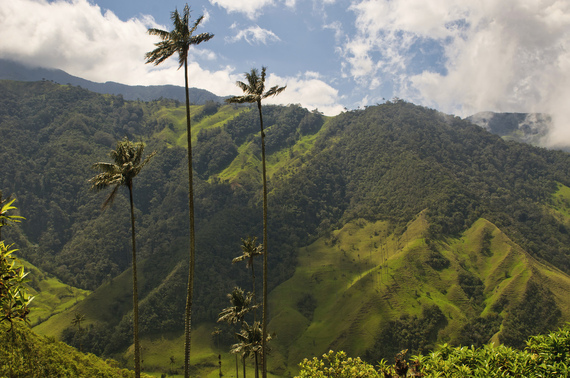 COLOMBIA
WHY Encompassing Caldas, Risaralda and Quindio, the coffee triangle is a verdant green landscape of mountains, valleys, coffee plantations and tropical Andean forest, with towering wax palms and traditional Colombian haciendas. This UNESCO World Heritage Site can be explored on foot or on horseback, with a hacienda such as Sazagua as your base; a hotel with the luxury of its own spa and pool, alongside the chance to experience authentic hacienda life and take part in excursions like hiking, kayaking and canopy ziplining.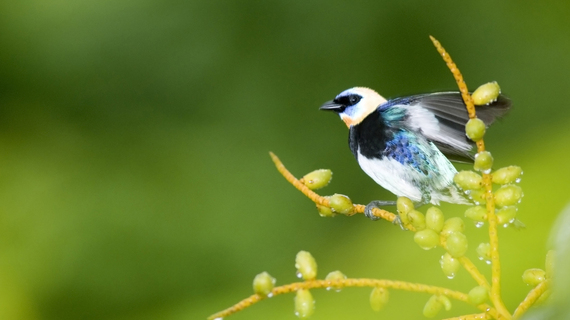 COSTA RICA
7. Corcovado and Osa Peninsula
WHY Widely known as one of the world's richest wildlife reserves, this remote location is the setting for 105,000 acres of lush primary rainforest, with the greatest variety of tree species on earth, mammals such as capuchins and jaguars, and an incredible abundance of birdlife. Go snorkelling and diving and spot the surrounding water's humpback whales and dolphins, and make the most of the dry months by hiking along nature trails, seeking out wildlife and exploring the pristine beaches. Kura Design Villas is an ultra stylish and sustainable rainforest retreat that's ideal for couples, while Lapa Rios is superb for family trips, with its generous offering of activities and excursions.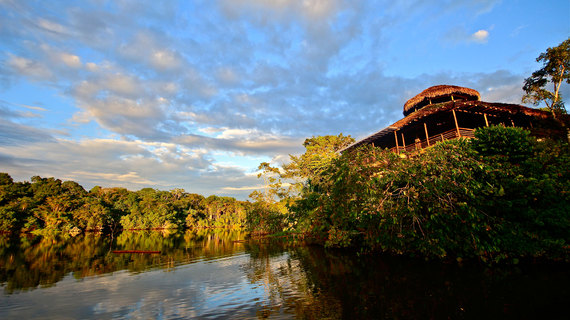 ECUADOR
8. The Amazon
WHY Amidst astounding wilderness, the Amazon river contains as much as one fifth of the world's fresh water, and the rainforest and waterways are home to an incredible variety of flora and fauna species, all vying for space. In a remote spot of this wilderness is the luxurious La Selva Ecolodge; your base for jungle expeditions, river cruises and canoe rides.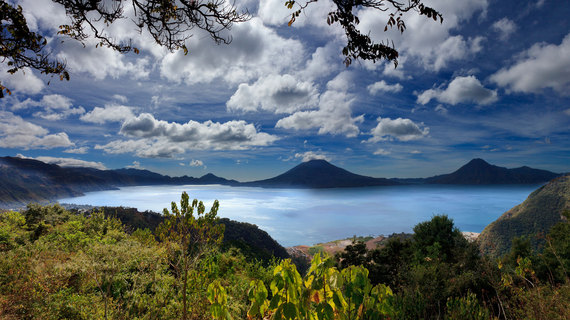 GUATEMALA
9. Lake Atitlan
WHY Formed many thousands of years ago by volcanic eruption, this tranquil lake sits amongst dramatic volcanic landscape, fertile farmland and coffee plantations, with authentic Mayan villages to visit for an insight into Guatemalan heritage. Many people come here for its offering of outdoor pursuits, such as hiking, cycling, and kayaking on the lake. Laguna Lodge is a distinctive boutique eco resort that's situated right on the lake's shores within its own national park, offering activities that range from yoga and pilates to paragliding and rock-climbing.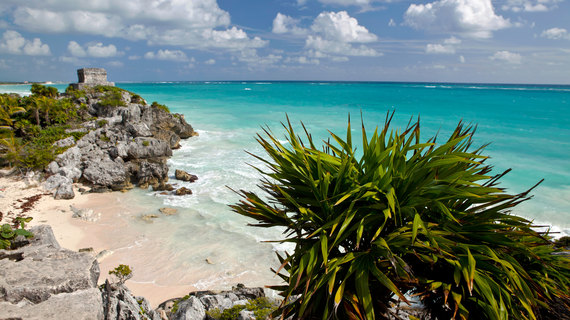 MEXICO
10. Tulum
WHY This coastline's white-sand beaches and turquoise Caribbean sea are backed by black and grey granite cliffs and the clifftop Mayan seaport town of Tulum, which overlooks the coast. Once a fortress and small city-state of the Mayan Empire, Tulum has tales to tell of this fascinating era, as well as a wildlife rich coastline. Encantada Hotel is a top choice for families with its beachfront cabanas and range of watersports and excursions, while the ultra stylish boutique hotel BE Tulum would appeal to couples, with romantic dining and a spa, as well as active and cultural excursions.