Acclaimed chef at the helm of The Test Kitchen - named among the World's 50 Best Restaurants - Luke Dale-Roberts gives us his recommendations on how to experience Cape Town's exuberant dining scene.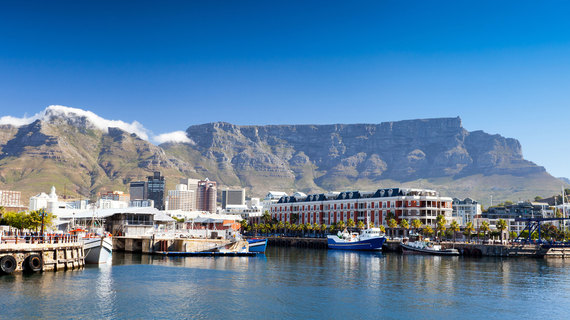 South African Cuisine
Food of the Nation
'South African cuisine has a lot of different influences. You've got the Cape Malay influence, and the Dutch influence from the Dutch settlers, and you've also got some really unique ingredients, particularly the game like antelope, springbok and kudu. We use these a lot at The Test Kitchen.'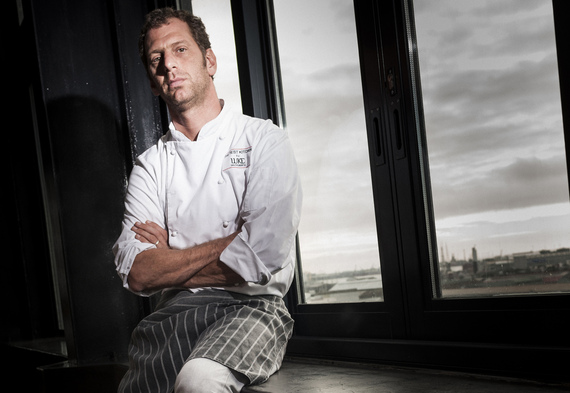 Three to Try
Bobotie: 'Look out for a dish called bobotie, a curried mince recipe originating from Cape Malay cuisine. Some say it's South Africa's national dish.'
Smiley: 'Try my Smiley dish at The Test Kitchen. It's interesting to try and something that's eaten in townships predominantly. Smiley is a lamb or sheep's head dish, which we've reinterpreted by cooking it very slowly and taking out the brain and tongue before repackaging it. It's quite an Italian dish with capers, anchovies and raisins.'
Local Game: 'The local game is extremely interesting to try. Most countries have their own version of venison, but in South Africa there are many types that are unique to here. Get yourself to a good restaurant - there are millions here - and try it. That would be a great discovery.'
The Test Kitchen, The Old Biscuit Mill, 375 Albert Road, Woodstock, Cape Town.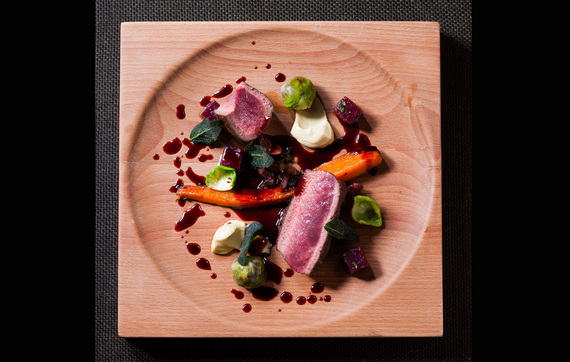 Where You'd Take a Friend
'The place I often take friends for lunch is Jordan, out in Stellenbosch. It's very understated, the food is exceptional and it's original. Plus, the view is beautiful. For dinner, I'd take them to Rust En Vrede, which is also in Stellenbosch.'
Jordan Wine Estate, Stellenbosch Kloof Road, Vlottenburg, Stellenbosch. Rust en Vrede Wine Estate, Annandale Road, Stellenbosch.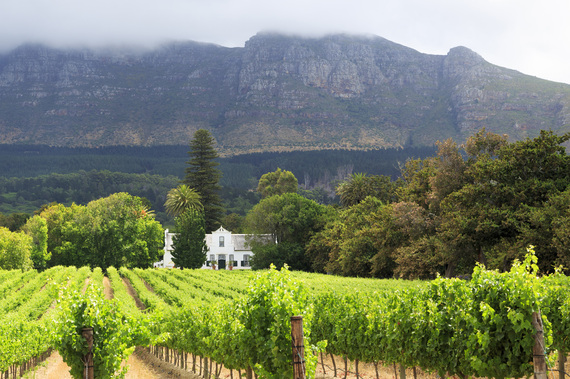 Foodie Neighbourhood
'Kloof Street is lovely. There are lots of little restaurants and bars, and it has a community vibe. It's my favourite place to go in town, as you can walk up and down the street, dropping in and out of different places.'
Blowout Dining Experience
'The Greenhouse Restaurant by Peter Tempelhoff at The Cellars is lovely. It's a Relais & Châteaux restaurant and has all that opulence about it.'
The Cellars-Hohenort, 93 Brommersvlei Road, Cape Town.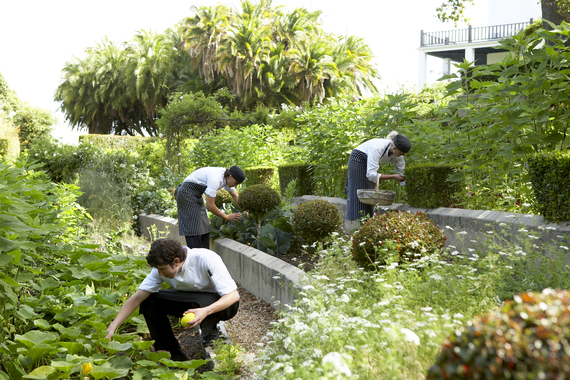 Authentically Local Dining Experience
'There's a place in Cape Town called Gold Restaurant, which serves up African cuisine, with an African show too. It's a really good experience and night out.'
Gold Restaurant, 15 Bennett Street, Cape Town.
A Lazy Sunday Hangout
'There's a jazz brunch at The Pot Luck Club, which is really popular now. We have a jazz band that plays every week, with a bottomless Bloody Mary buffet, free-flow bubbly and just loads and loads of food, like oysters and mini Arnold Bennett. You can start with breakfast and carry on all the way through to lunch. People love it.'
The Pot Luck Club, Silo Top Floor, The Old Biscuit Mill, 373-375 Albert Road Woodstock, Cape Town.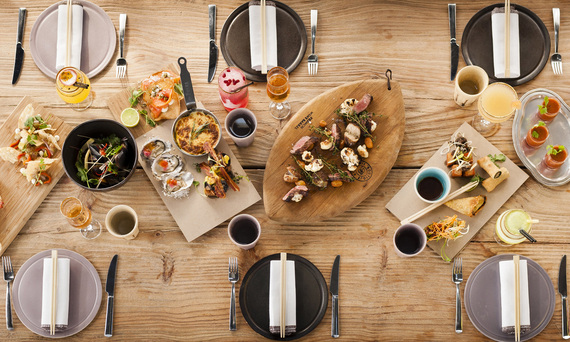 A Chef Worth Checking Out
'In Cape Town there's a restaurant called La Mouette, where the chef Henry Vigar creates excellent dishes. It's also exceptional value. Another place that you have to check out is The Chef's Warehouse by Liam Tomlin. He's an exceptional chef. He was probably the best chef in Australia for some time, and now he's in Cape Town doing laidback global tapas. There's a shop attached to it too. It's a really nice place to go.'
La Mouette, 78 Regent Road, Cape Town. The Chef's Warehouse, 92 Bree Street, Cape Town.
A Stellar Setting
'Two Oceans Restaurant at Cape Point is something different and a really nice way for visitors to Cape Town to have lunch. At Cape Point National Park, the restaurant looks out across the ocean to Antarctica. Of course you can't see Antarctica but it's a lovely place and the food is really good.'
Two Oceans Restaurant, Cape Peninsula, Cape Town.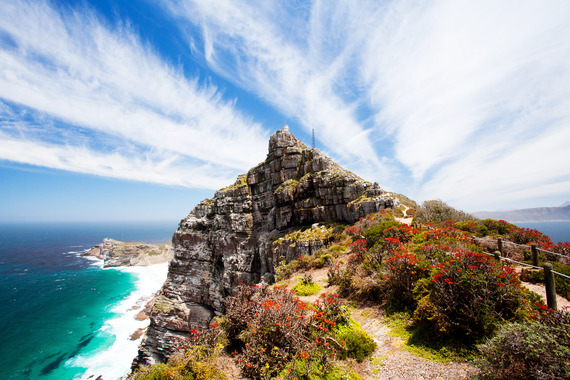 Latest Food Trend
'South Africa is following the rest of the world in the direction food is going in, with localism and provenance. Food suppliers are echoing that philosophy too. That's an extremely exciting thing to happen because it's very infantile here and just in this new growth stage.'
Taking Culinary Classes
'There's Pete Goffe-Wood of Kitchen Cowboys, who does men's cooking classes, and who's also a Masterchef judge. Then there's the Giggling Gourmet with celeb cookbook author Jenny Morris. There are some very cool places for bespoke cooking classes in Cape Town.'
Kitchen Cowboys Canteen, 20-22 Brickfield Road, Woodstock, Cape Town. Giggling Gourmet, 32 Napier Street, De Waterkant, Cape Town.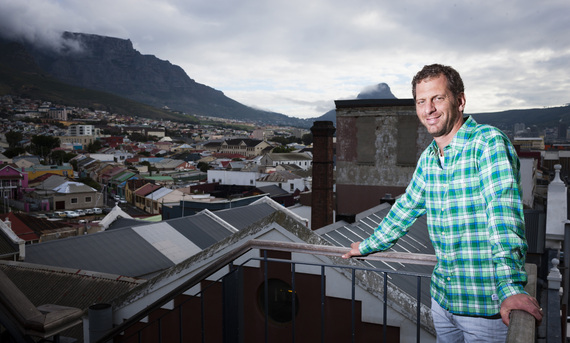 Having lived in South Africa for many years, British-born chef Luke Dale-Roberts is an expert on Cape Town's thriving dining scene, from fine dining in the Winelands to trying the local specialties. As the chef behind The Test Kitchen and The Pot Luck Club, Luke has gained an international reputation for his eclectic cuisine. The Test Kitchen was among those awarded the World's 50 Best Restaurants 2014.