Will Catalyze Next Generation of Food Entrepreneurs
The food industry is in desperate need of disruption. Americans spend more than $1.6 trillion every year on food. Much of the packaged food that Americans buy lacks sufficient nutrients and often contains harmful chemicals and sugar. We have the knowhow as a society to produce better food at affordable prices, but the industry is stuck in a dead end that is causing widespread obesity and other health problems.
An announcement today provides some hope that we can innovate our way out of this mess.
Chobani, the leading greek yogurt company, announced that it will open a new food incubator in NYC. The company will accept business plans and proposals and pick up to ten companies in the program. Hamdi Ulukaya, the Chobani CEO, launched the new program at the The New York Times Food for Tomorrow Conference at Stone Barns.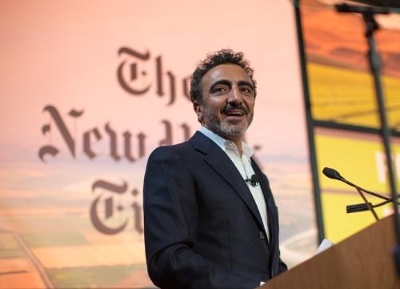 The program will invest capital in each selected startup and host them rent-free in a commercial kitchen. Chobani will also leverage its execs and contacts to help each company scale their products to national and global distributions.
Entrepreneurs can apply at a new Chobani website to join the program: http://www.chobani.com/foodincubator
I advised Chobani on this initiative and glad to see they have moved so quickly to implement it!
There are now more than 100 incubators, accelerators and other kinds of shared workspaces for tech companies in NYC. It is great to now see an incubator for food startups as we need to support these entrepreneurs as well!