The FBI announced last week that it failed to come up with financial charges against Angelo Mozilo, the notorious former head of Countrywide Financial and part instigator of the global financial meltdown. Not wanting to let him go they found a new approach to charge Mozilo.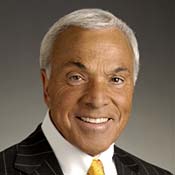 The FBI announced today that is is inditing Mozilo on charges of excessive tanning. Citing a seldom-used provision of the 1908 Secret Service Act , the DOJ charged that Mozilo violated clause XII of the act which limits tanning of public CEOs to ten times per month.
"By hitting the tanning bed at least twenty times per month, Mr. Mozilo has triggered the Roosevelt Tanning Clause," said Ned Strankel, US Attorney in charge of the case. "Angelo Mozilo has taken his last artificial tan for a long time.'
The Roosevelt Tanning Clause stemmed from a number of attempts during the presidency of Teddy Roosevelt of individuals to impersonate the ruddy looks of the outdoor-loving President.
There is also evidence that Mozilo has been using the George Hamilton Sun Care System. When reached for comment, George Hamilton would not confirm Mozilo as a client but did say, "Angelo and I have shared many tips on just how orange we can look."
Speaker of the House John Boehner, another popular figure known to dabble in the tanning arts had no comment.