At the advent of the digital media explosion, I was inspired at the endless opportunities in front of me as an independent content creator. Having visualized the possibilities for transmedia storytelling with emerging technologies like iPad, I celebrated that I could bypass the traditional gatekeepers of publishing and media. The democratization of media was the promise of a new future for creative people everywhere. Collaborations between friends with skills in filmmaking, illustration, writing, gaming, etc. leveled the playing field and opened the gates for real innovation. Marketing and distribution became the new hurdles as independent artists struggled to get their creations into the hands of consumers. Cooperative marketing models like Independent Book Publishers Association and conferences like Frankfurt Book Fair 2015 are helping artists overcome this hurdle.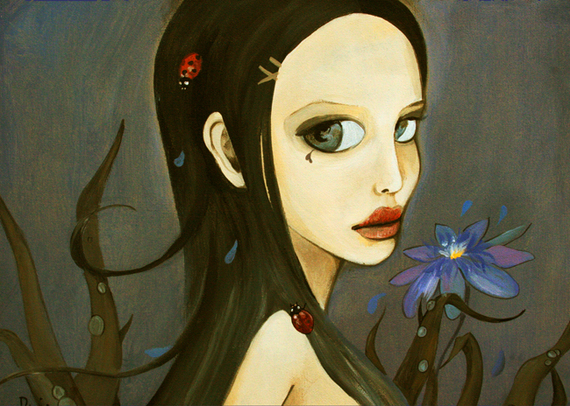 The Ladybug Faerie, Illustration by Dania Piotti
When iPad announced that the iBooks EPUB format will utilize HTML5, the ability to bundle video, audio, and website links into an e-book became available to anyone with basic coding skills. I immediately bought Elizabeth Castro's Epub Straight to the Point ebook to begin learning how to make my own rich-media iBook. My first creation, Giggle Bubble Dreams, was a collaboration with the legendary storyboard artist and illustrator, Bret Blevins.
Combining elements of graphic novel, comic, and traditional picture-book allowed us artistic freedom in telling a story that has the capacity to transcend generations. When Alice in Wonderland, Peter Pan, or Wizard of Oz were written, the authors weren't limited to write for a specific market or age demographic, and this allowed for timeless classics that continue to inspire. The notion of having the shackles removed as an independent creator allowed much freedom to innovate, yet the finished product didn't conveniently fit into any established marketing categories. For an interesting article about allowing inspiration, rather than economics, guide the creative process click here.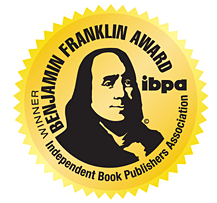 Upon finishing the project, I was at a complete loss on how to advertise, distribute and place the book in a very competitive market. Competing with large companies that have an endless advertising budget was daunting. After a few failed attempts at agents and advertising I decided to keep creating content with the notion of building up a catalogue of rich-media iBooks. One of my next projects was The Ladybug Faerie, inspired by conversations and letters with poet/writer, Cheyenne Hope, and illustrated by Dania Piotti. This project narrowed the target audience a bit more specifically, including embedded music, video and interactivity for moms and kids. This January I entered it into the Independent Book Publishers Benjamin Franklin Awards
The IBPA Benjamin Franklin Awards, which include fifty-five categories recognizing excellence in book editorial and design, are regarded as one of the highest national honors for indie publishers and self-published authors.

The awards are administered by the Independent Book Publishers Association (IBPA), with help from over 150 book publishing professionals including librarians, bookstore owners, reviewers, designers, publicity managers, and editors. They are unique in that the entrants receive direct feedback on their titles. The actual judging forms are returned to all participating publishers.
I was recently notified that The Ladybug Faerie has been honored with a Silver Award in the digital category. IBPA also offers a Publishing University Online for emerging authors which creates even more opportunities for independent creators.
I have recently been following The Frankfurt Book Fair Blog which is packed with ideas and inspiration for emerging transmedia markets and publishing. One of the most comprehensive articles I have read on the subject is Storyworlds: Cooperation in Transmedia - how does it work? by Nicole Stöcker. I am hoping for another Storyworld Conference, but the Frankfurt Book Fair 2015 this coming October 14-18 promises to be a networking hotspot for independent creators and publishers of all sizes.
Digital technology is democratizing publishing while leveling the playing field for content creators. At the same time, a cooperative model is also emerging for other aspects of publishing that includes marketing and distribution. People who are tuned into the independent scene are enjoying the fresh and diverse media that is happening as a result. The big labels are taking note while new artists are capturing the hearts and imaginations of audiences young and old. Everyone loves a good story, and with transmedia, that story can now be delivered across multiple platforms and devices!