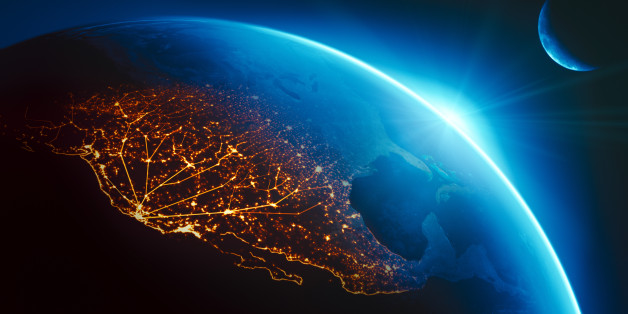 As a consumer it has never been a more exciting time to be alive. The steady march of digitization and technology over the past two decades has generated numerous exciting ways for us to find, watch, and interact with our favorite video content. Media companies, advertising agencies, and corporate marketing areas alike, face an immense challenge as we complete the journey to a fully 'connected' world. As our behaviors transform, we take greater and greater control over how, when and where we will engage in messaging and content.
The stakes have never been higher for embracing the changes required of marketers and the industry at large to meet the new expectations of consumers and remake the connections between media, content and advertising. I "opt in," I "engage," I "interact," I "like," I "share," I "buy now," and I repeat experiences I enjoy across all the devices I own. This is the currency of content, media, and marketing in this millennium. There has never been a more favorable or important time to be on a deliberate path of adaptive change that acknowledges these realities. As we proceed, the flexibility, speed and competition to get it right will only grow.
Needed changes will come from making a fundamental leap in the design of core processes, practices, systems, and business approaches that becomes doable by implementing a select number of ambitious yet business-practical changes that are built to last. Activate your agencies to insure they are systematically incorporating connected elements into their media and creative strategies; insure brands/brand managers are both empowered and fully skilled on how development in converged - TV, mobile, social - platforms can optimize brand relationships with consumers; weave the marketing and information management departments together to best leverage how interactivity, information flow and analytics can improve strategy development and decision making.
Finally, data makes us smarter about how to shape content to the rising preferences of consumers with the TV medium. Make the medium work harder for a brand and its message through a virtuous circle that 1) levers data to decide how to use converged TV strategies; 2) generates new data that can prove whether it works; 3) progressively enriches the data set to 4) make more refined decisions; and optimize the medium in the most modern and valuable ways to the consumer.
The advertising industry must facedown the challenge of actions like the above to begin reaping the vast potential of a focused and deliberate reengineering of the video ad strategy, and the critical processes that deliver it. Among other things, it is the path to reclaiming the TV connection between brands and people in a fully connected world.
Jacqueline Corbelli is the Founder, Chairman, CEO BrightLine, and Author of recently released book, REVEALED: Thoughts on the Connected Revolution