Peeling Back Layers of Paint Offers Inspiration of a Different Kind
Typically one needs to go down underground, over a fence, through a broken window, or behind rusty chained metal doors to be an urban explorer. A flashlight is also advised. However, at the moment you can explore in broad daylight from the sidewalk the urban archaeology of a subculture as the walls of 5 Pointz reveal the layering of pigment one over the other multiple times - a rich cortex of history encased in the stacked strata of sprayed and brushed paint.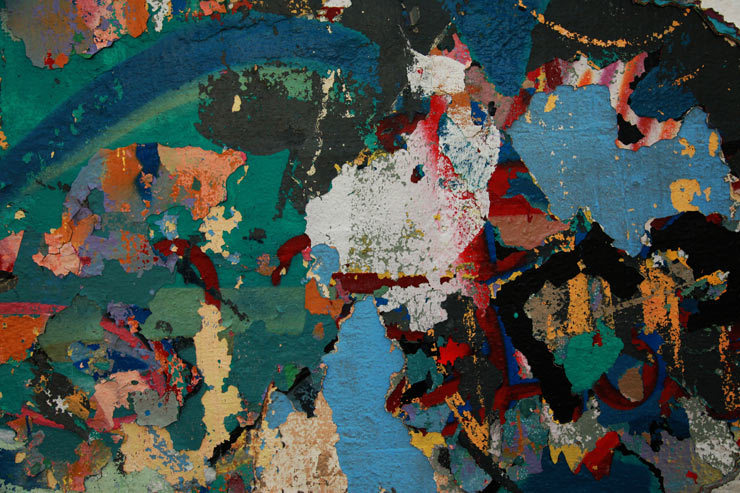 5 Pointz. Long Island City, NY. (photo © Jaime Rojo)
Much like a palimpsest, New York is again erasing history to make room for something new. As the ever-expanding cloud of affluence steamrolls across Gotham into the outer boroughs, this urban castle of effluence still stands as a record of the graffiti history that sparked a thousand aerosol aspirations by everyday New York youth - and many international ones as well. Your closer examination of the mottled walls of this former graffiti holy place reveals a peeling façade demarcated by the layers of colors and creative expression that once raced across these walls.
Perhaps by way of skirting the emotional outpouring that was sure to accompany a public act of white blight, the property owners of 5 Pointz in Queens chose to buff this massive complex under cover of night last fall, rather than letting it become a drawn-out public affair. But now it's just standing here, waiting for demolition.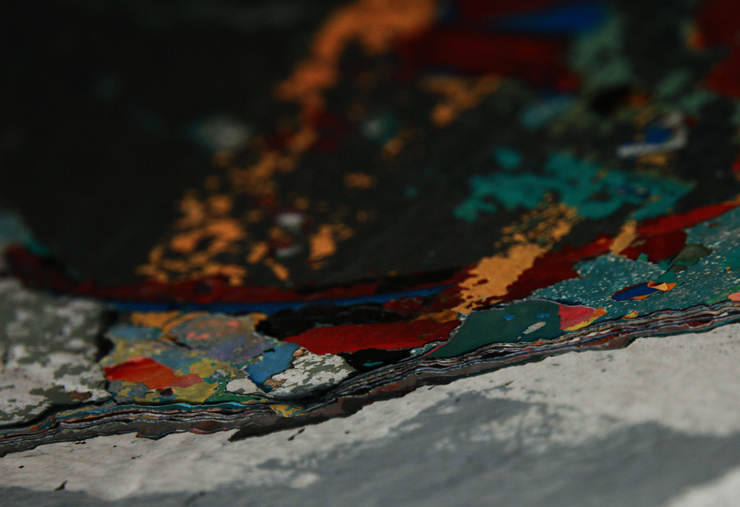 5 Pointz. Long Island City, NY. (photo © Jaime Rojo)
And as long as this site persists, the burly former home of artist spaces, photo/video shoots, inventive industry and an all encompassing skin that proved to be a magnetic canvas is still fixed as a perpetual reminder of its former self.
Speak to some wistful visiting passersby or check out the scrawled angry missives newly appearing and you learn that this is tantamount to an open wound for some fans, artists, organizers who make up the eclectic mix of mark-making would-be congregants. They still make the pilgrimage to Long Island City if only to look once more, stopping to consider it. Possibly they are using x-ray eyes as they imagine under the surface buff membrane wrapping this hulking mass lie the burners, throwies, tags, murals, wheat-pastes, exhortations, rants, call-outs, poetries and affinities that were once visible. Now they are all just sitting quietly just under the layer of hastily applied patchy neutral tint.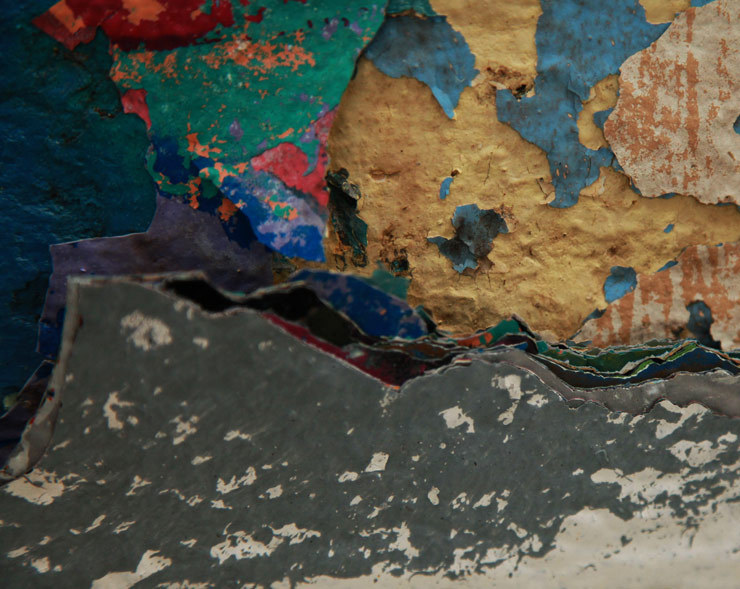 5 Pointz. Long Island City, NY. (photo © Jaime Rojo)
Looking for remnants of what was once there, you discover the layers of paint now chipping and fanning in a thinly striped crust of paint, bending back its jagged edge; hues and shades and tenors discordant. Sugar soda orange, shamrock green, forest moss, fire engine red, lemon yellow, cerulean blue - the primary layers here must reveal something to us, like the rings of a tree as read by a dendrochronologist examining the stump; each line of color marks a moment in time, giving us news about the calm or harshness of the climate in that era.
Presently appearing as a giant hunted pachyderm fallen in the urban jungle, the relevance of 5 Pointz once hinged on the evolving collection of freshly painted works going up day after day, year after year, by well known and lesser known artists who visited from all over the world. Some even called it Mecca, for lack of a better word, and painters and fans alike felt compelled to visit it. Yet, you may consider it to be still alive.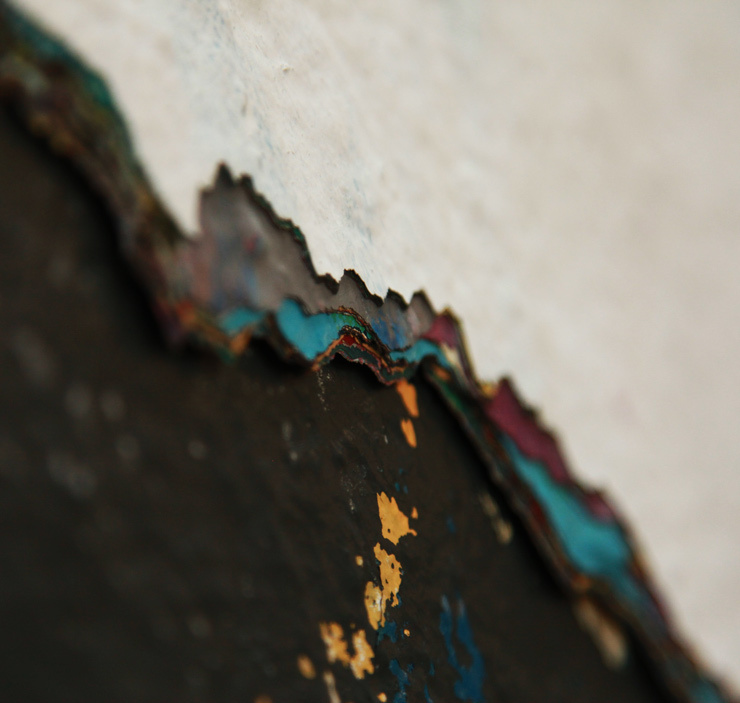 5 Pointz. Long Island City, NY. (photo © Jaime Rojo)
So the murals on the surface are gone but in reality they are not - they are here in front of us, just covered by layers of paint. If you want to, you may see it as evidence of the tribute to collaborative public space that 5 Pointz embodied - the affirmation of a multi-membered community united in all it's multi-colored splendor. Here is your visual forensic report: before you is a brief sampling of the thousands of hours of sweat, labor, inspiration - and thousands of gallons of paint, vividly represented, richly textured, and unquestioned proof of the success of 5 Pointz.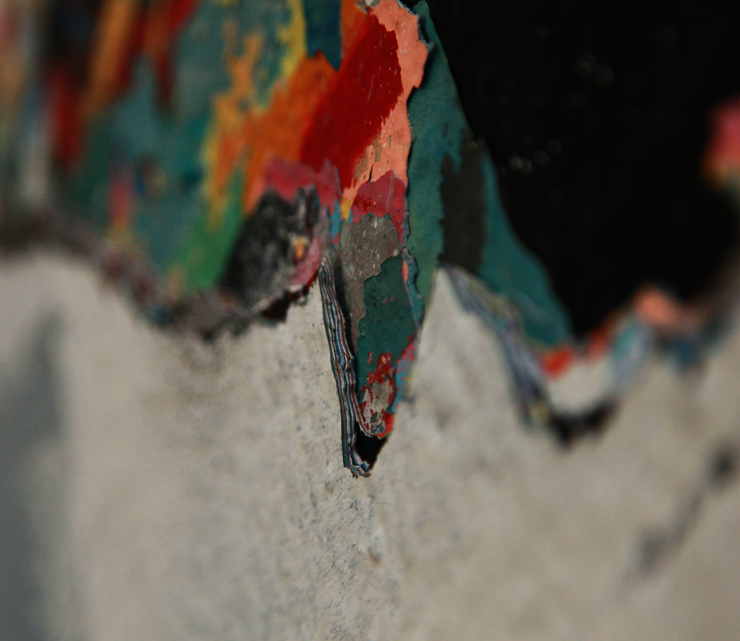 5 Pointz. Long Island City, NY. (photo © Jaime Rojo)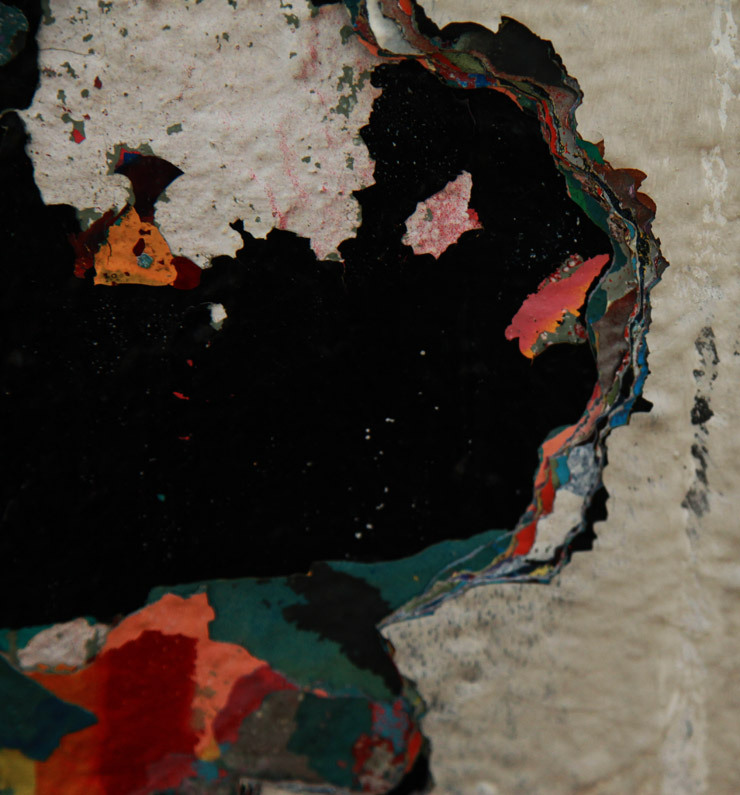 5 Pointz. Long Island City, NY. (photo © Jaime Rojo)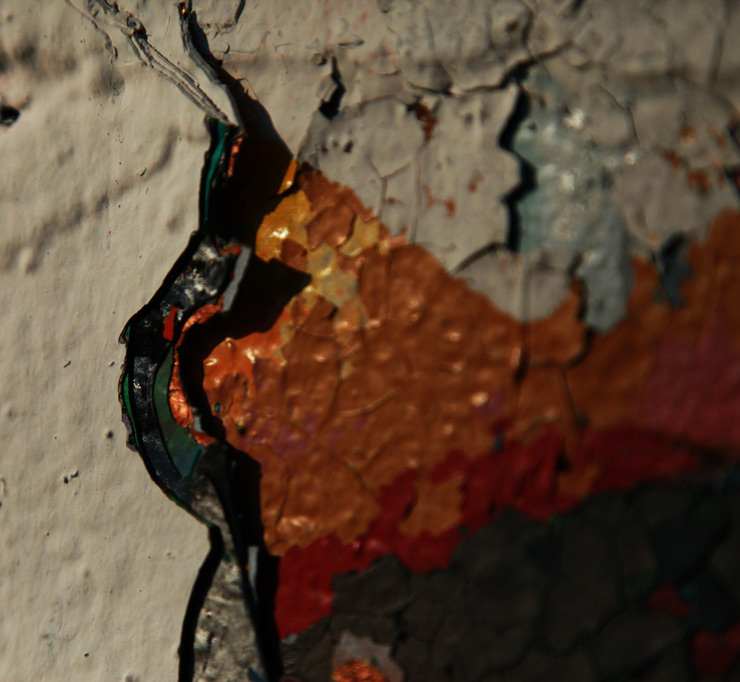 5 Pointz. Long Island City, NY. (photo © Jaime Rojo)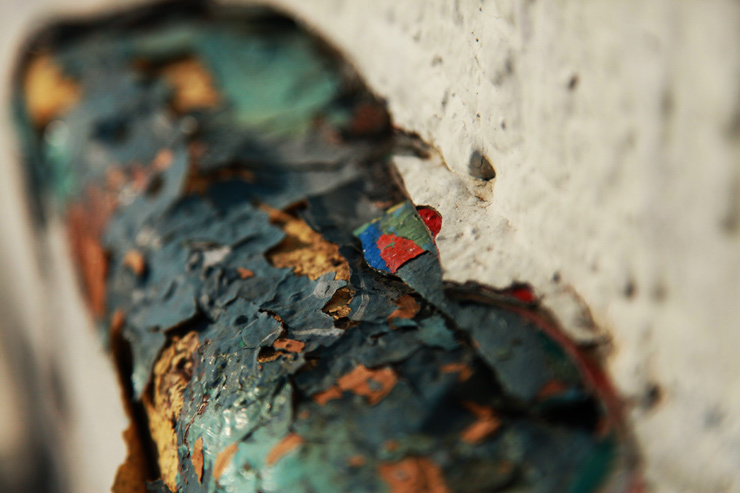 5 Pointz. Long Island City, NY. (photo © Jaime Rojo)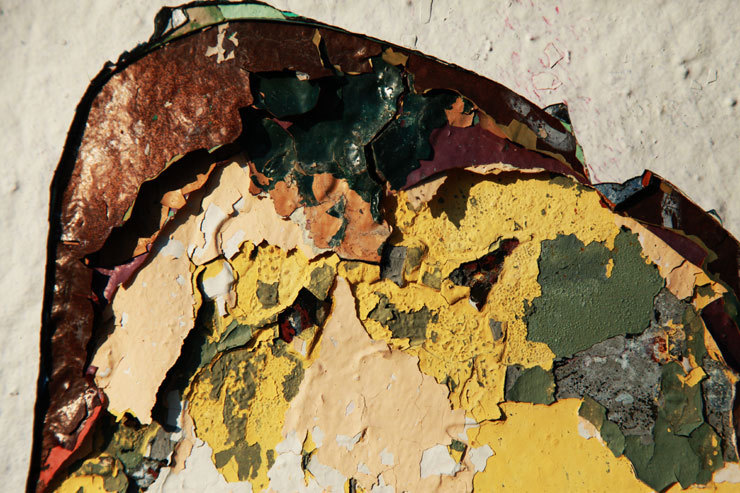 5 Pointz. Long Island City, NY. (photo © Jaime Rojo)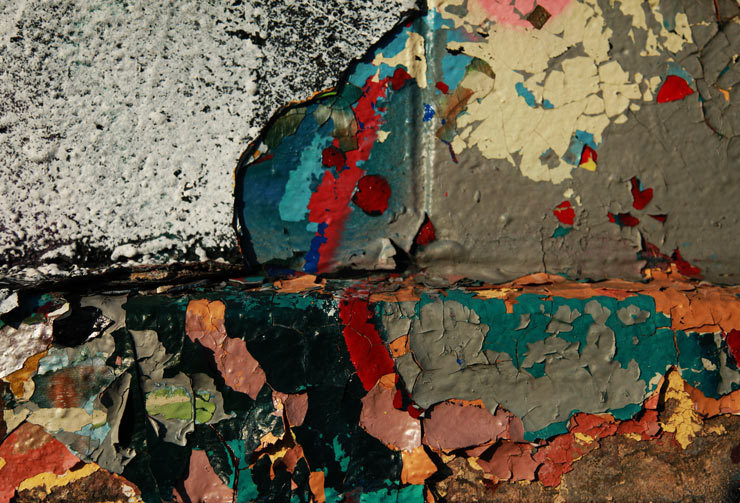 5 Pointz. Long Island City, NY. (photo © Jaime Rojo)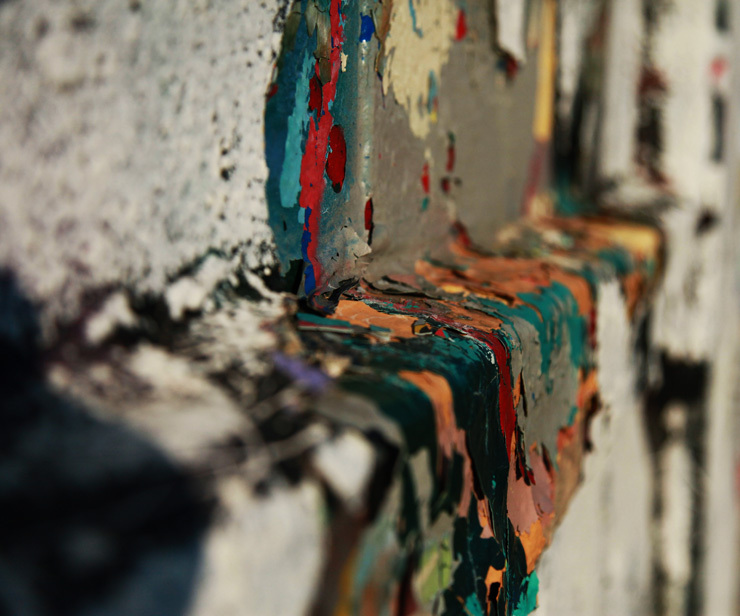 5 Pointz. Long Island City, NY. (photo © Jaime Rojo)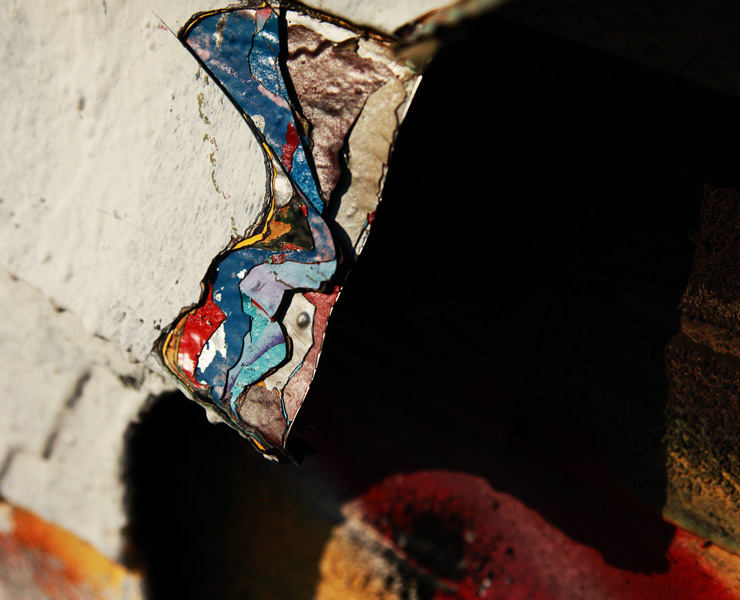 5 Pointz. Long Island City, NY. (photo © Jaime Rojo)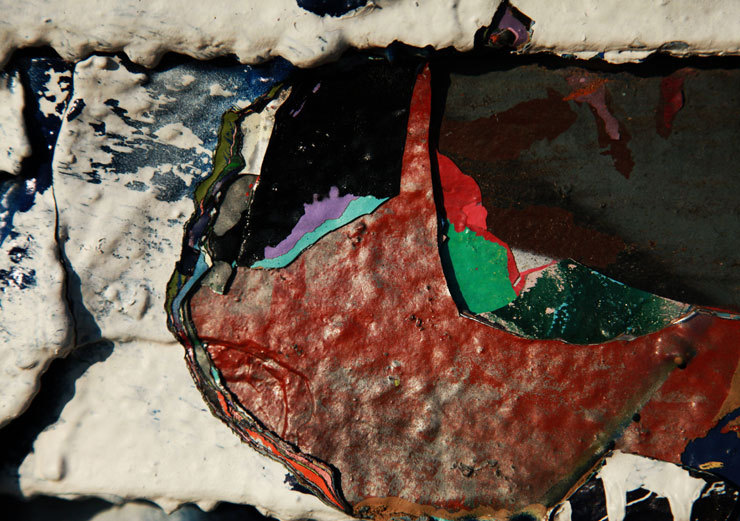 5 Pointz. Long Island City, NY. (photo © Jaime Rojo)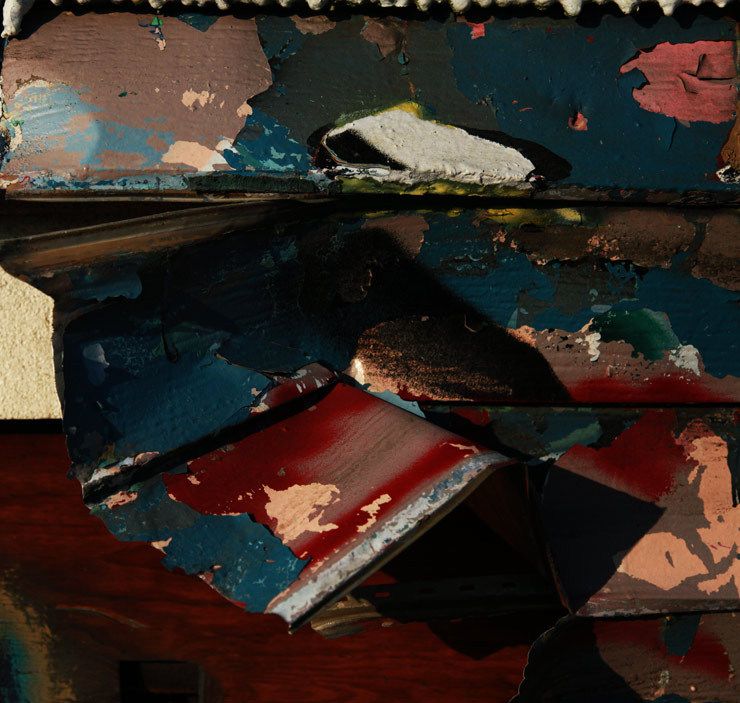 5 Pointz. Long Island City, NY. (photo © Jaime Rojo)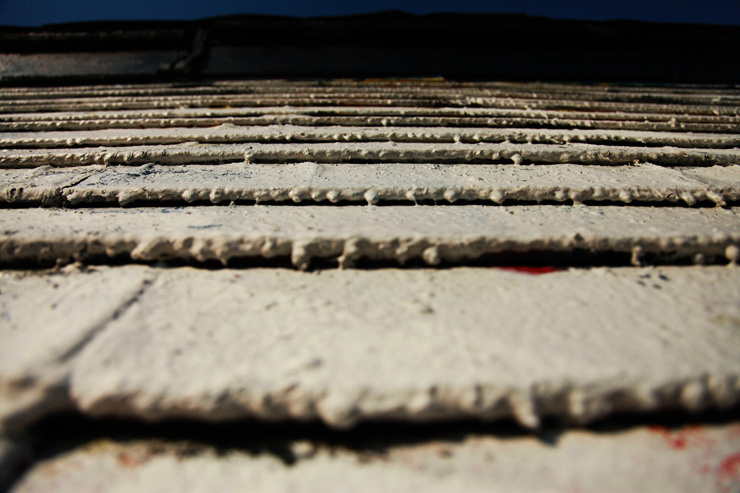 5 Pointz. Long Island City, NY. (photo © Jaime Rojo)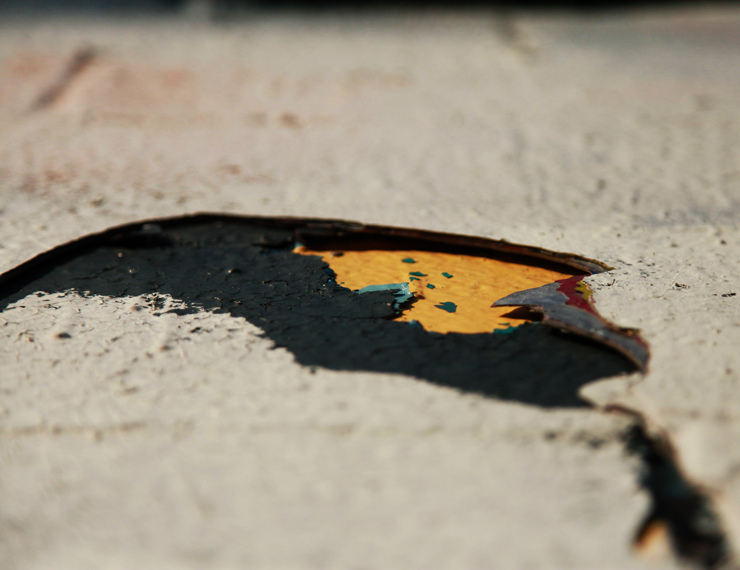 5 Pointz. Long Island City, NY. (photo © Jaime Rojo)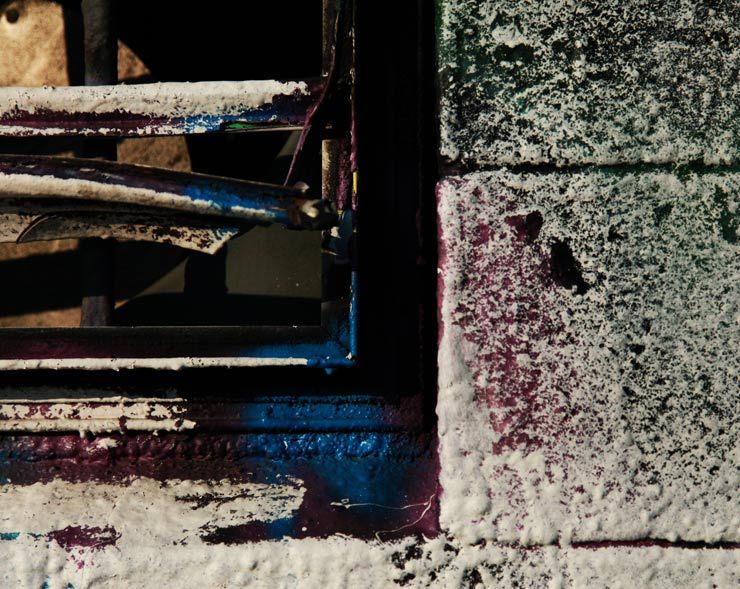 5 Pointz. Long Island City, NY. (photo © Jaime Rojo)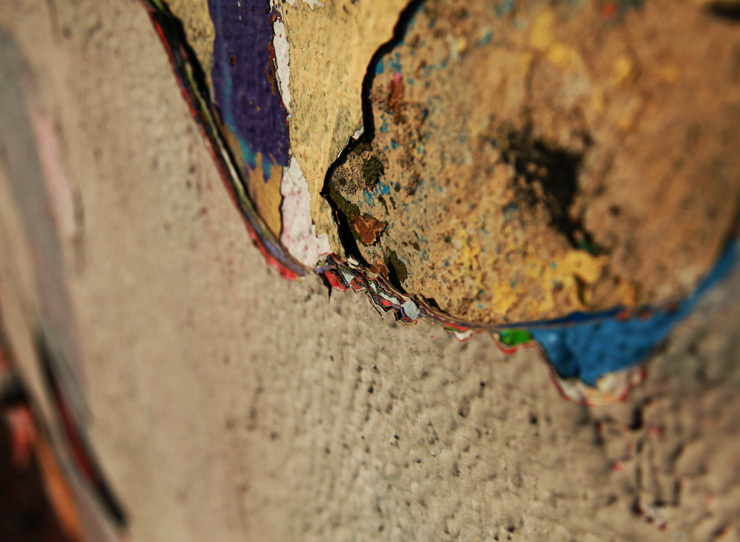 5 Pointz. Long Island City, NY. (photo © Jaime Rojo)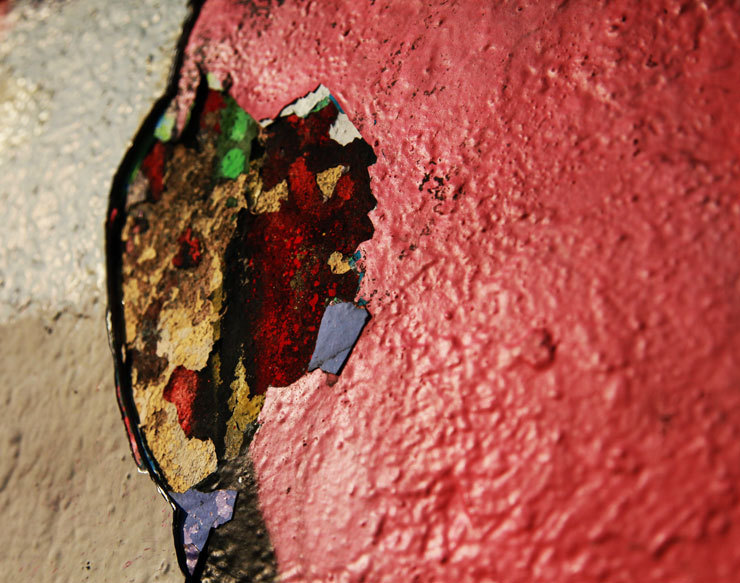 5 Pointz. Long Island City, NY. (photo © Jaime Rojo)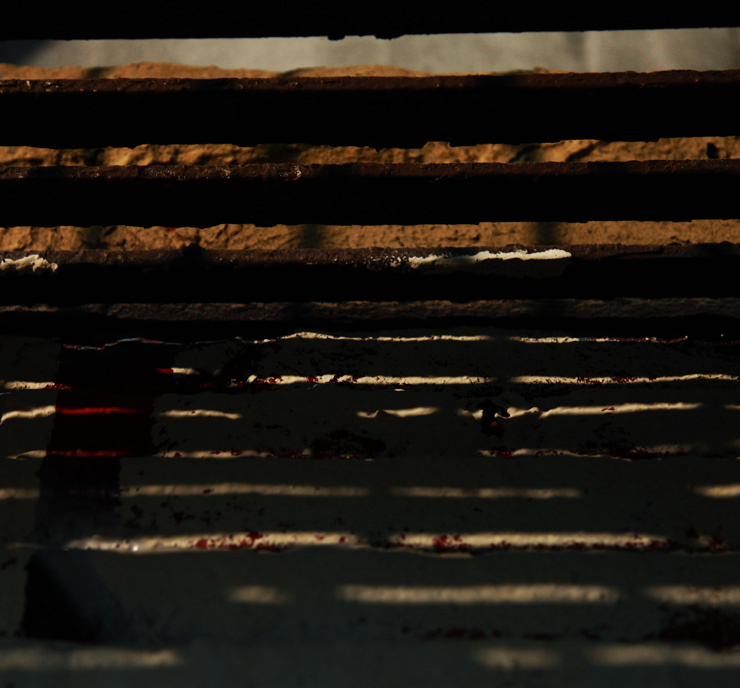 5 Pointz. Long Island City, NY. (photo © Jaime Rojo)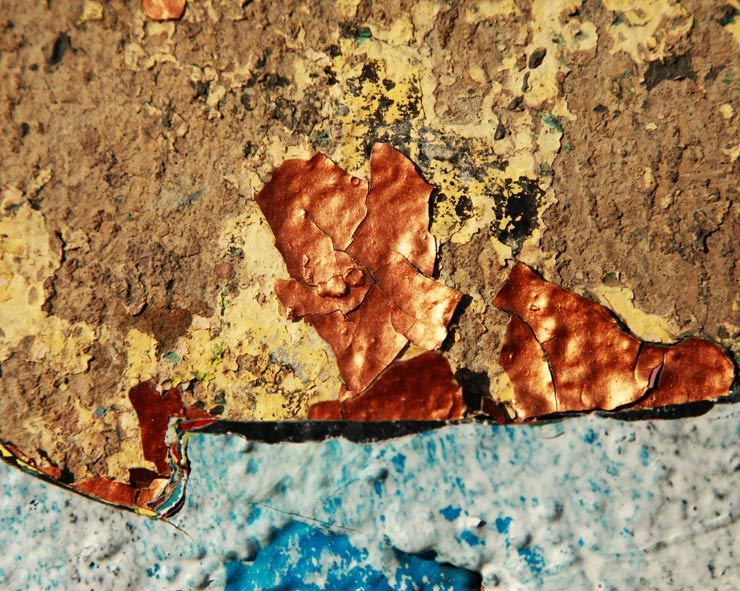 5 Pointz. Long Island City, NY. (photo © Jaime Rojo)
<<>>><><<>BSA<<>>><<<>><>>><><<>BSA<<>>><<<>><>

Please note: All content including images and text are © BrooklynStreetArt.com, unless otherwise noted. We like sharing BSA content for non-commercial purposes as long as you credit the photographer(s) and BSA, include a link to the original article URL and do not remove the photographer's name from the .jpg file. Otherwise, please refrain from re-posting. Thanks!

<<>>><><<>BSA<<>>><<<>><>>><><<>BSA<<>>><<<>><>

This article is also posted on Brooklyn Street Art.

Read all posts by Steven P. Harrington and Jaime Rojo on The Huffington Post HERE.

See new photos and read scintillating interviews every day on BrooklynStreetArt.com

Follow us on Instagram @bkstreetart

See our TUMBLR page

Follow us on TWITTER @bkstreetart