Brief Analog Messages On Walls Ape Our Digit-Driven Discourse
Whether satire, slogan, or soliloquy, the anonymous street scribe shapes our experience while we walk through the city.
Boffo or blustery, a piece of poetry can sling or sting your unsuspecting heart as you round the corner or look above your head and a rallying cry will bring color to your cheeks or dread into your head. A well-crafted counterpoint can clearly confound and a cleverly flipped script will turn up your lips, but no-one can crack some cryptic confessionals or meandering non sequitors that pop and squirm under your quizzical gaze.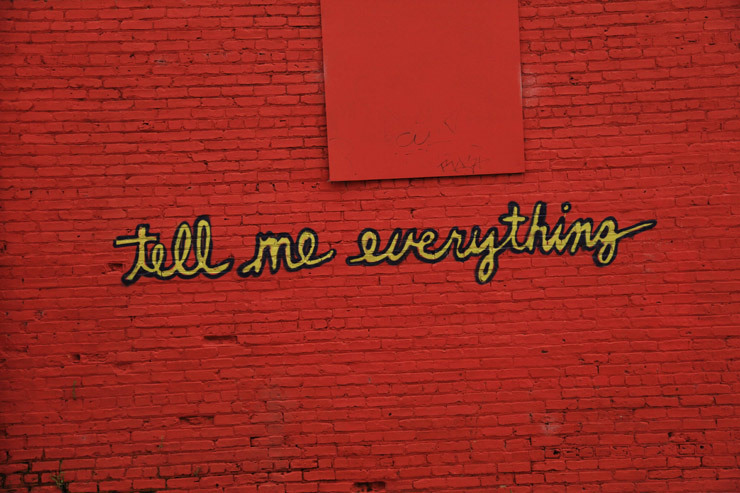 Artist Unknown (photo © Jaime Rojo)
Whether cute or contentious, the hand-rendered words that we daily see on walls throughout the city are all speaking to us in a cooly comforting lo-fi handwritten way across the bricks and mortar, but somehow they often obey a 140 character limit too. Mercifully brief, as if targeted to our hurried pace and tightly tailored for the twitter-brained among us, these textual communications are looking for a more general audience, but an audience nonetheless.
And here we are. Today we look at a kaleidoscopic collection caught by photographer Jaime Rojo, cobbled together here for you.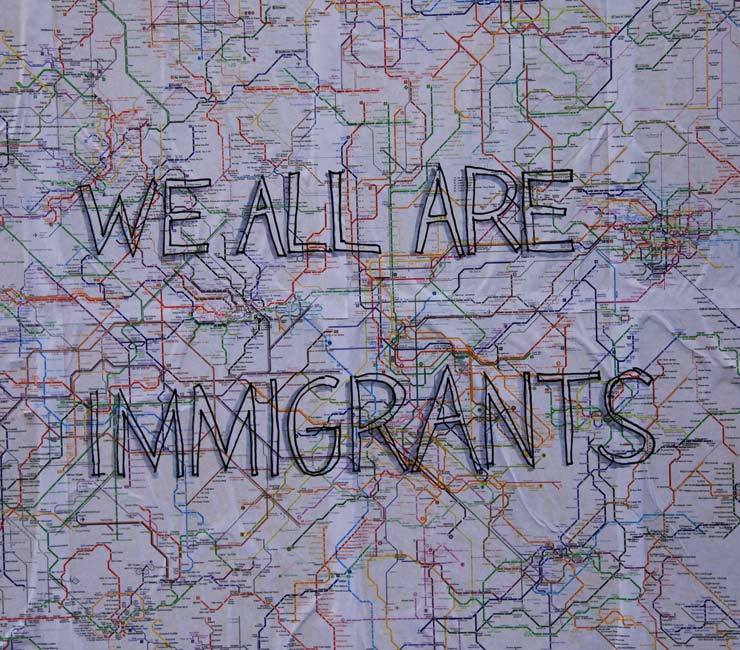 Artist Unknown (photo © Jaime Rojo)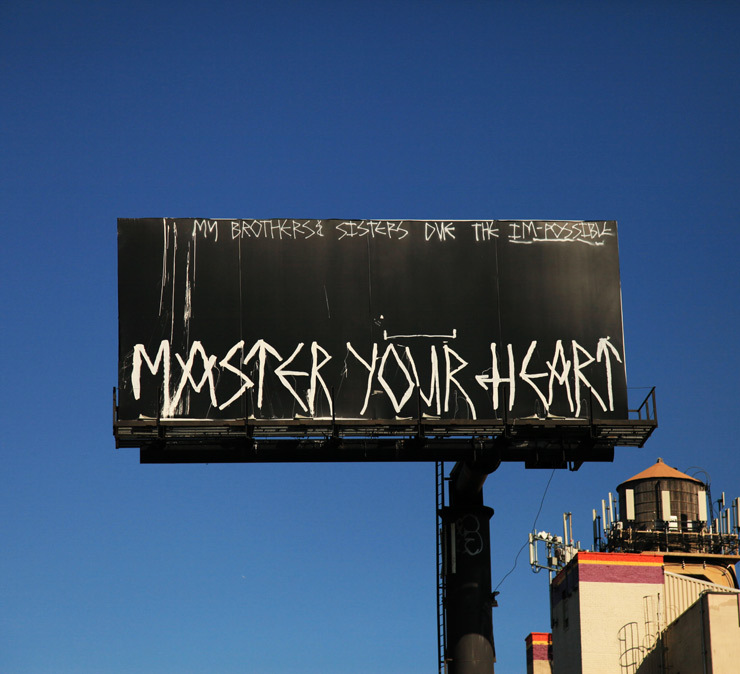 Rambo (photo © Jaime Rojo)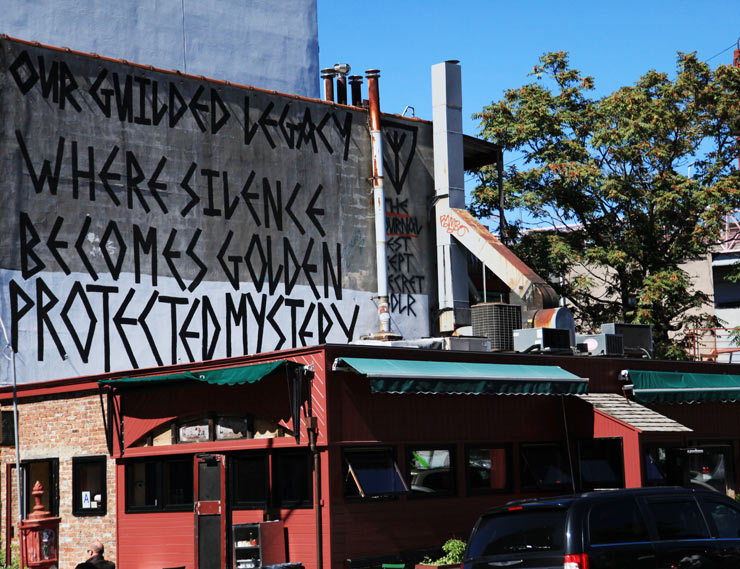 Rambo (photo © Jaime Rojo)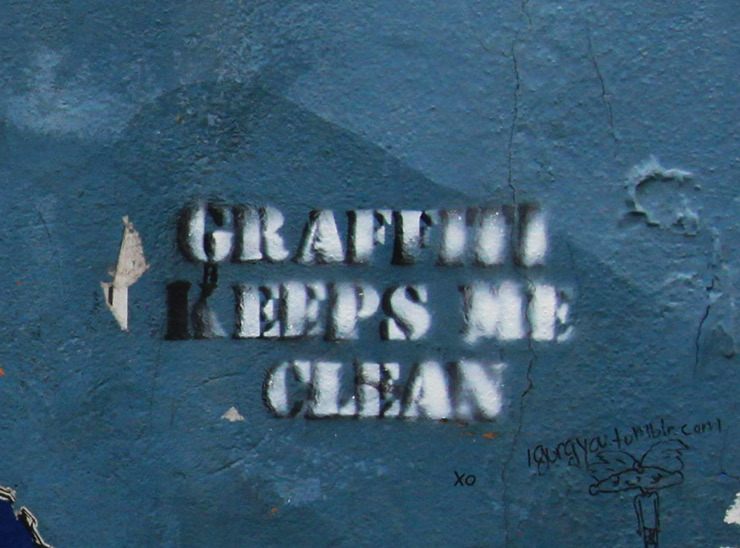 Artist Unknown (photo © Jaime Rojo)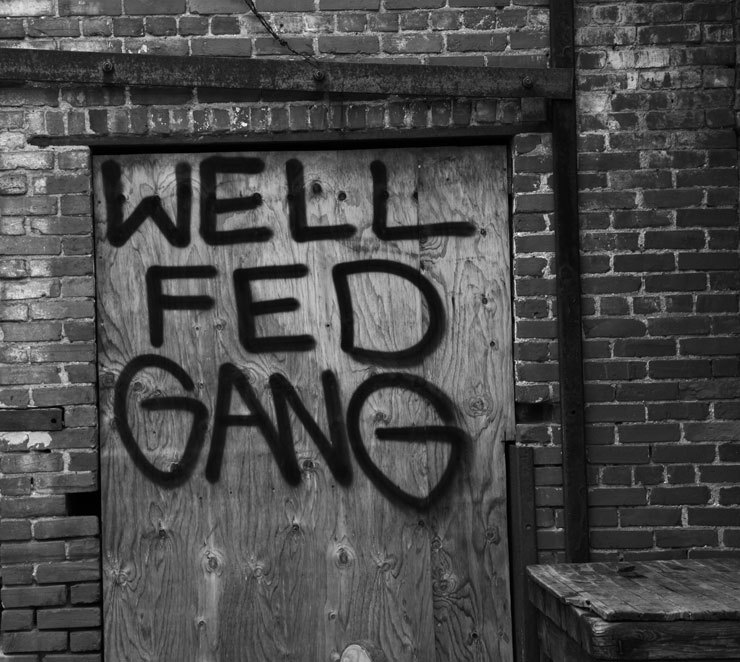 Artist Unknown (photo © Jaime Rojo)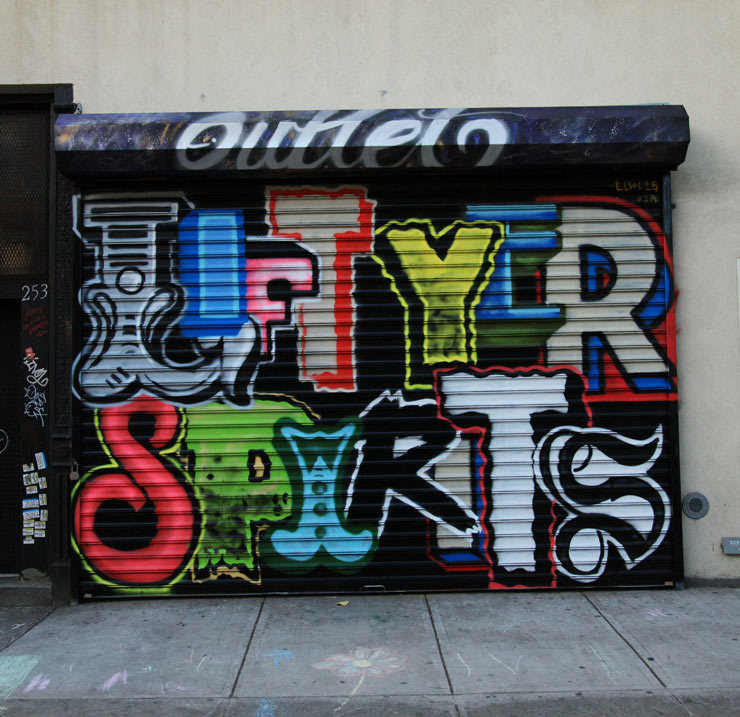 El Sol 25 (photo © Jaime Rojo)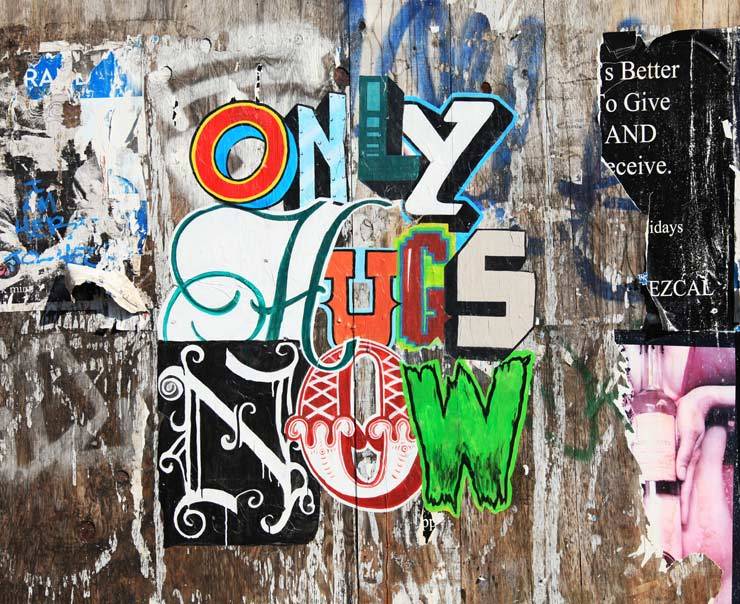 El Sol 25 (photo © Jaime Rojo)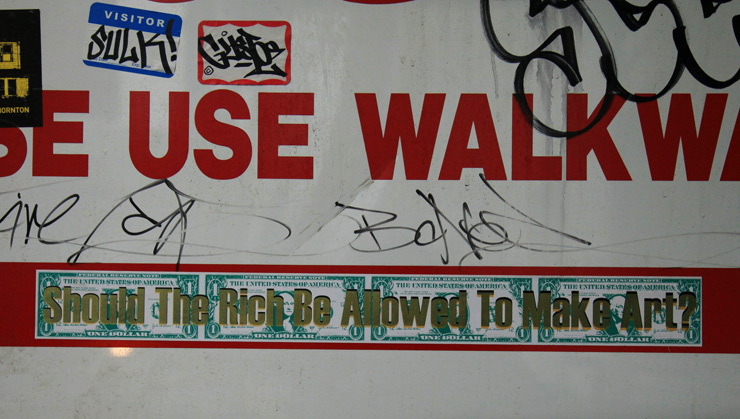 Artist Unknown (photo © Jaime Rojo)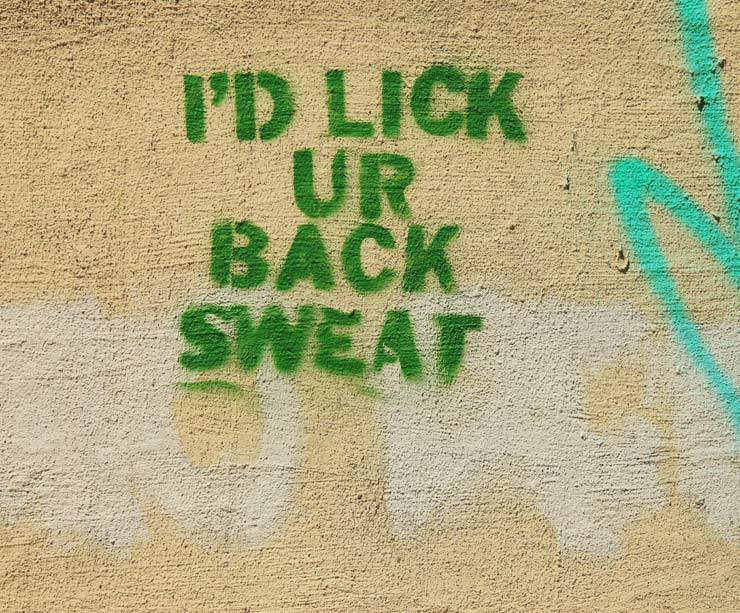 Artist Unknown (photo © Jaime Rojo)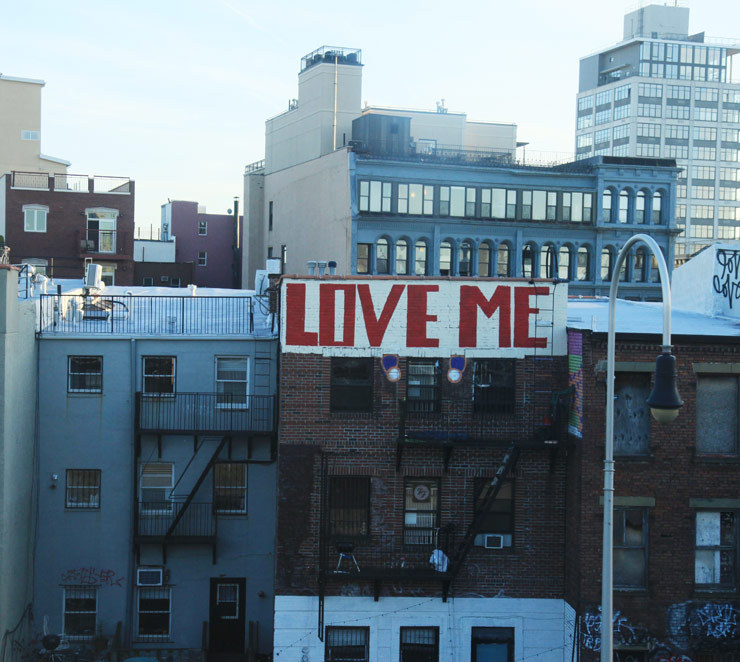 Love Me (photo © Jaime Rojo)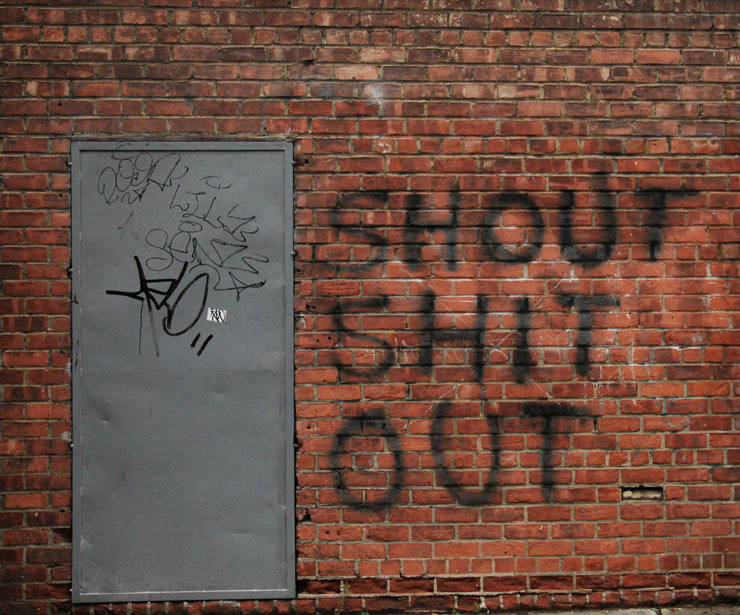 Artist Unknown (photo © Jaime Rojo)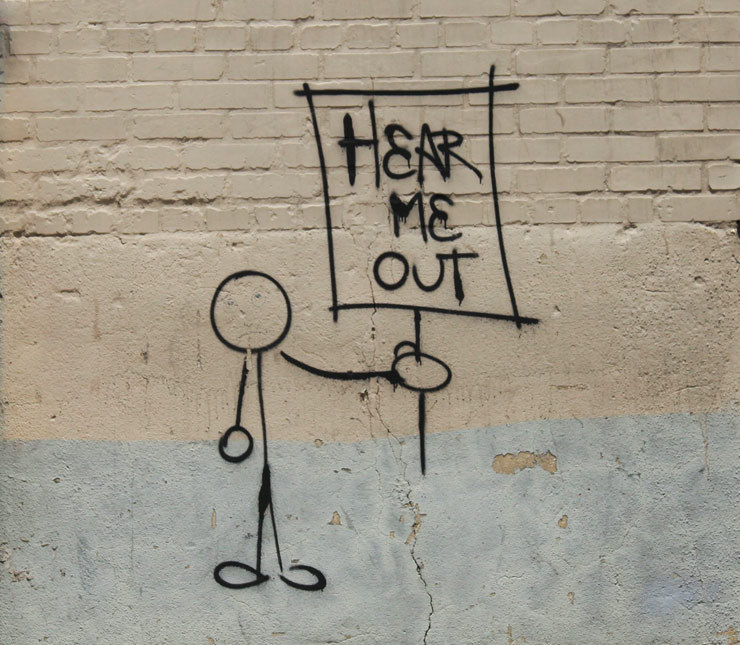 Artist Unknown (photo © Jaime Rojo)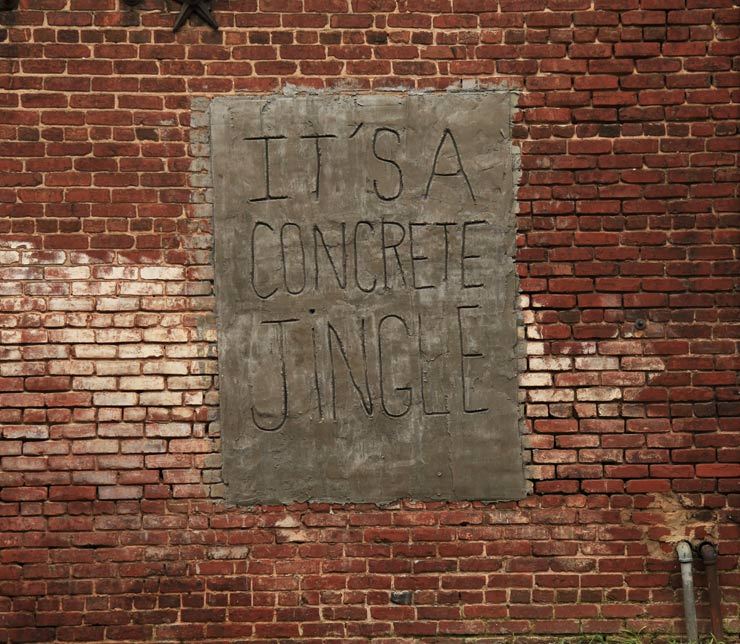 3tt Man (photo © Jaime Rojo)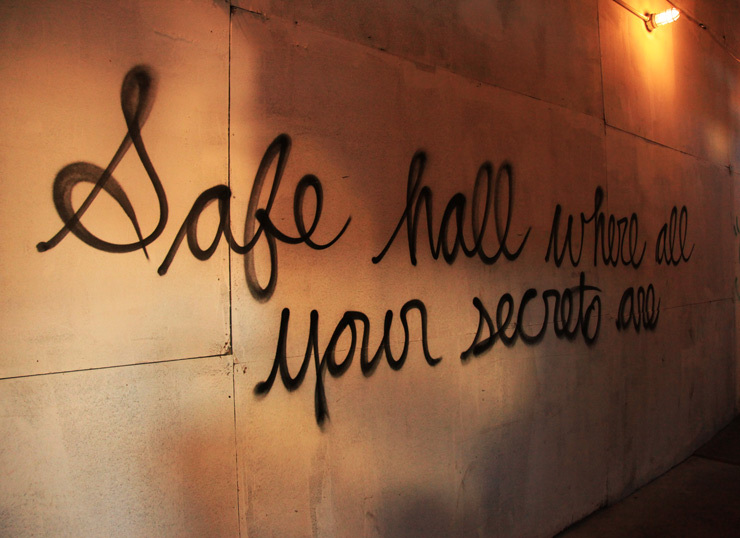 Artist Unknown (photo © Jaime Rojo)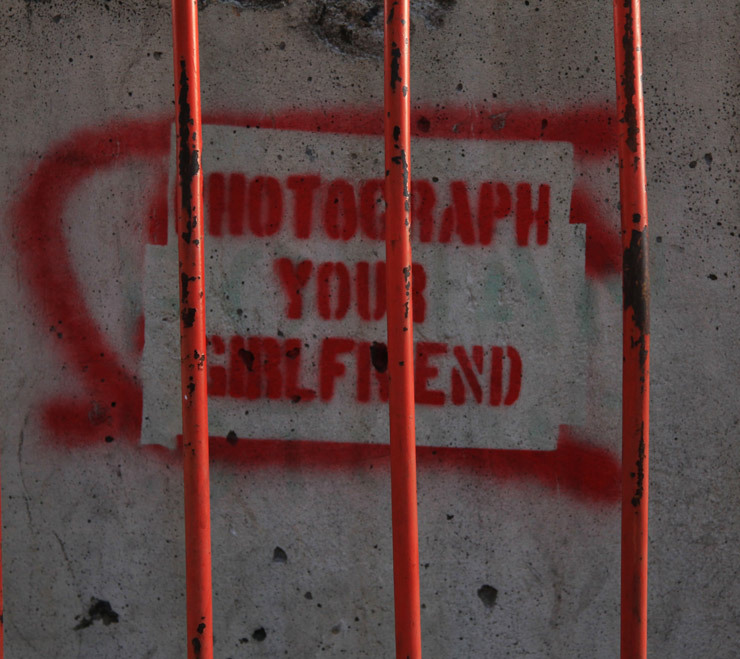 Artist Unknown (photo © Jaime Rojo)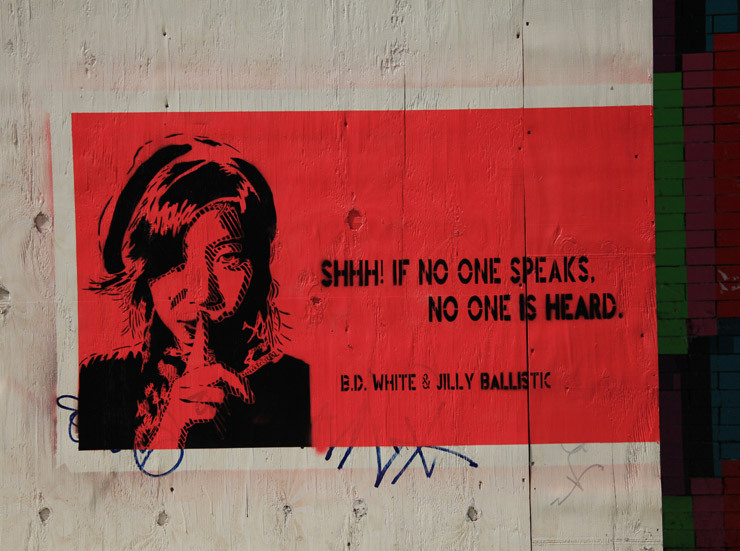 B.D. White & Jilly Ballistic (photo © Jaime Rojo)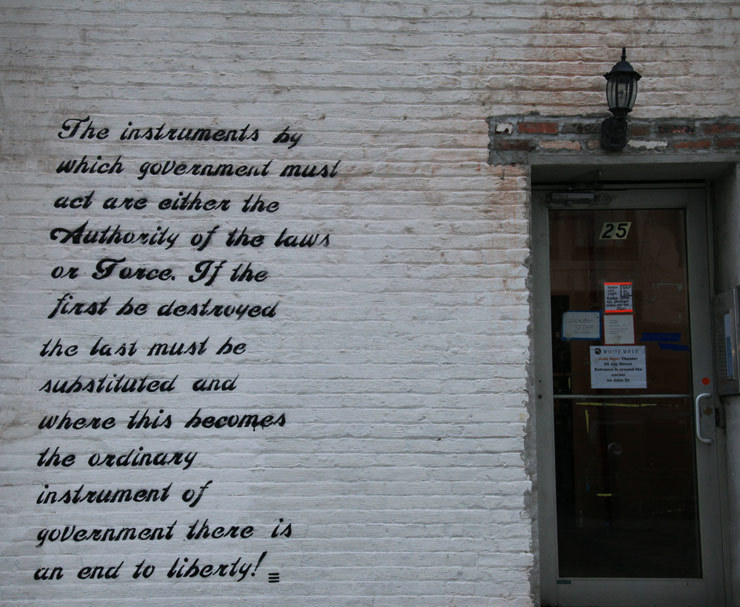 Artist Unknown (photo © Jaime Rojo)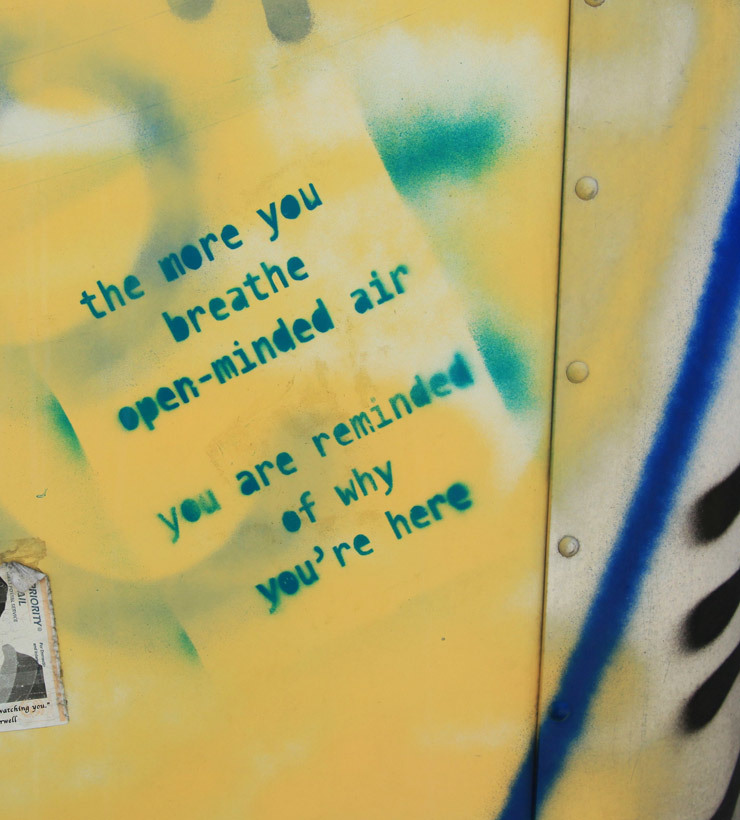 Artist Unknown (photo © Jaime Rojo)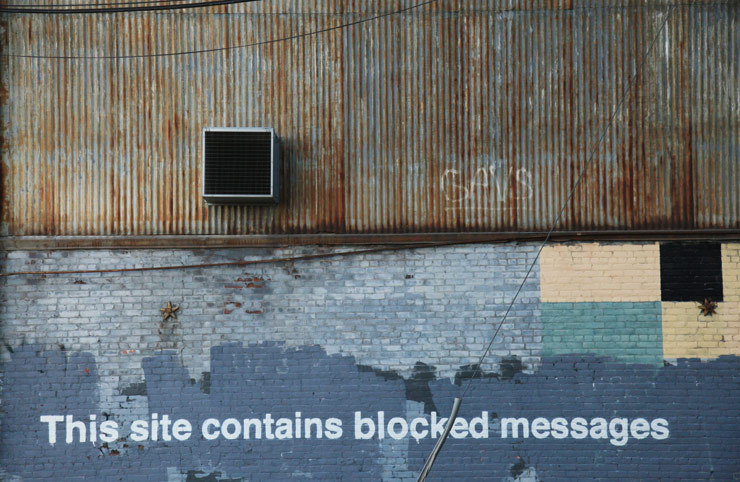 Banksy (photo © Jaime Rojo)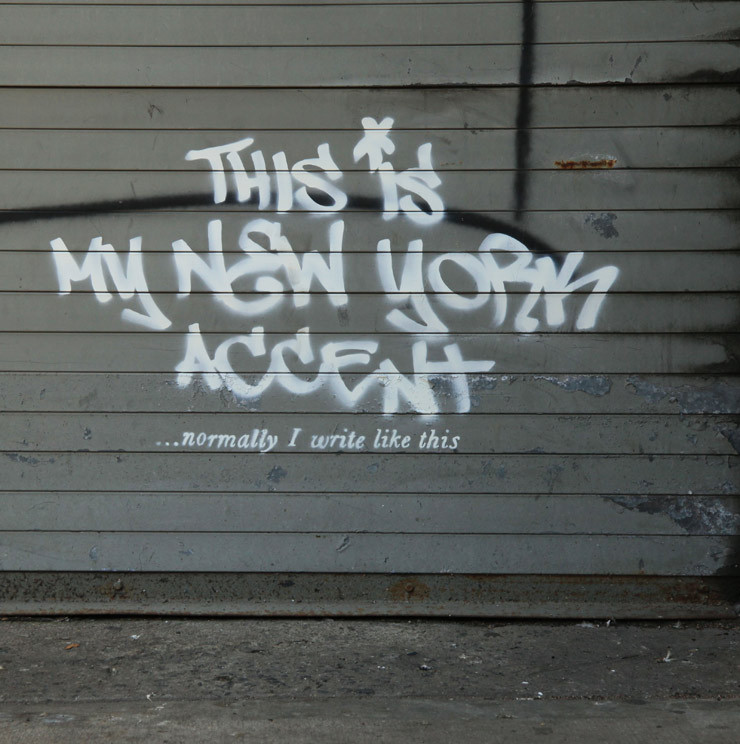 Banksy (photo © Jaime Rojo)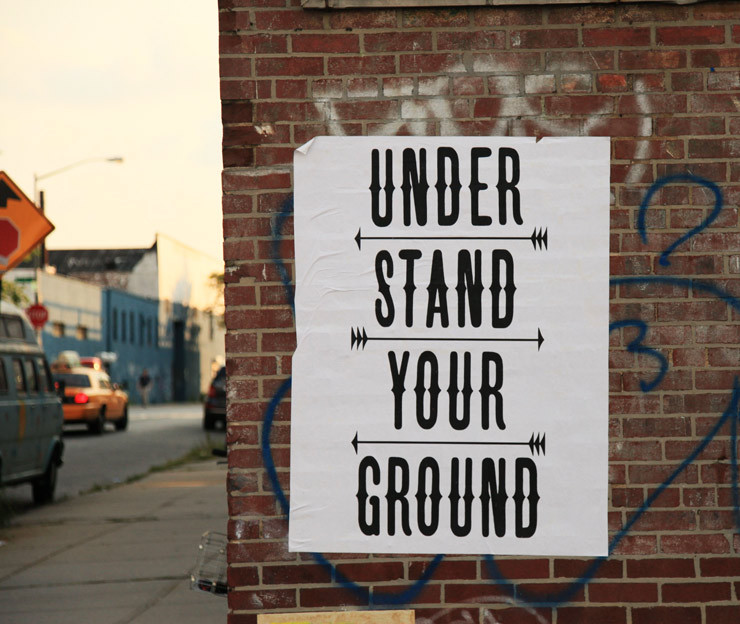 Artist Unknown (photo © Jaime Rojo)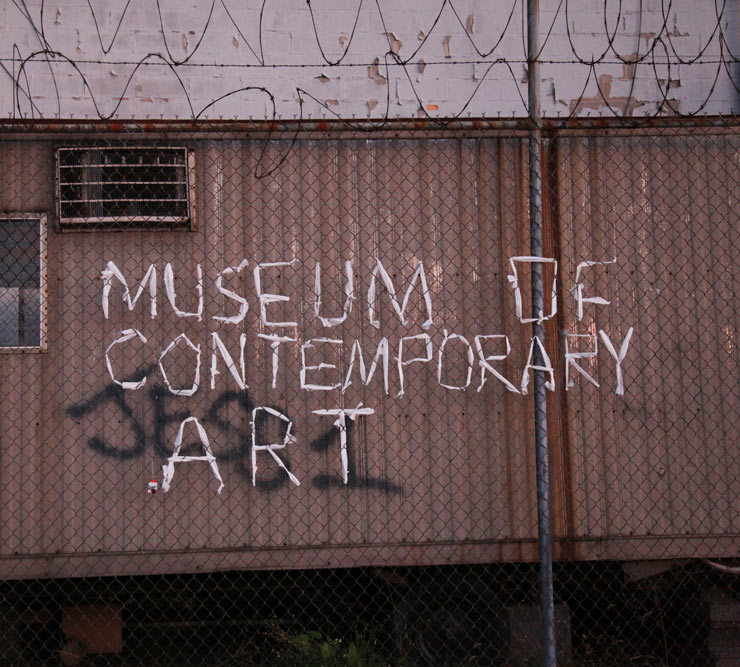 Artist Unknown (photo © Jaime Rojo)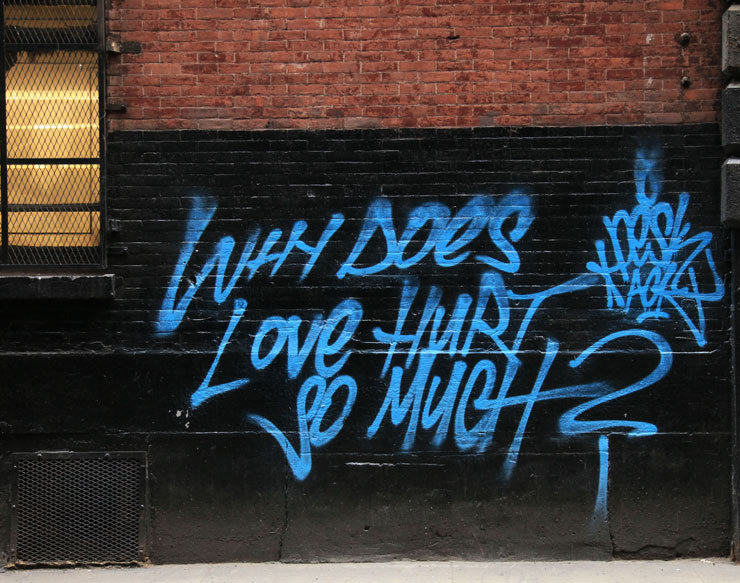 Pesk ACK (photo © Jaime Rojo)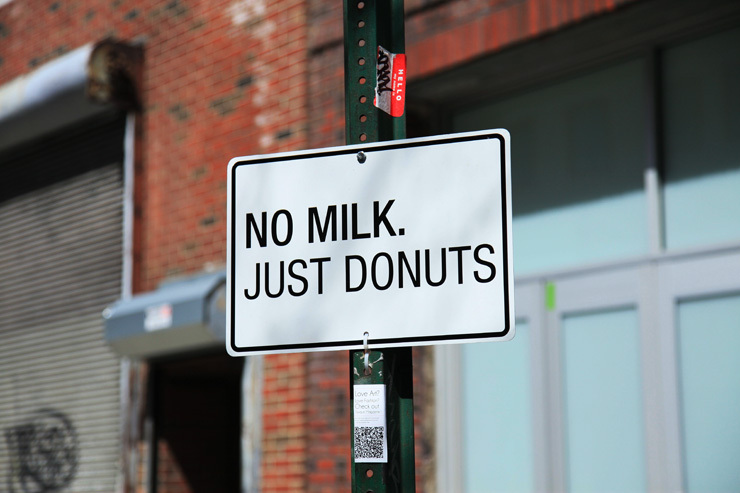 Artist Unknown (photo © Jaime Rojo)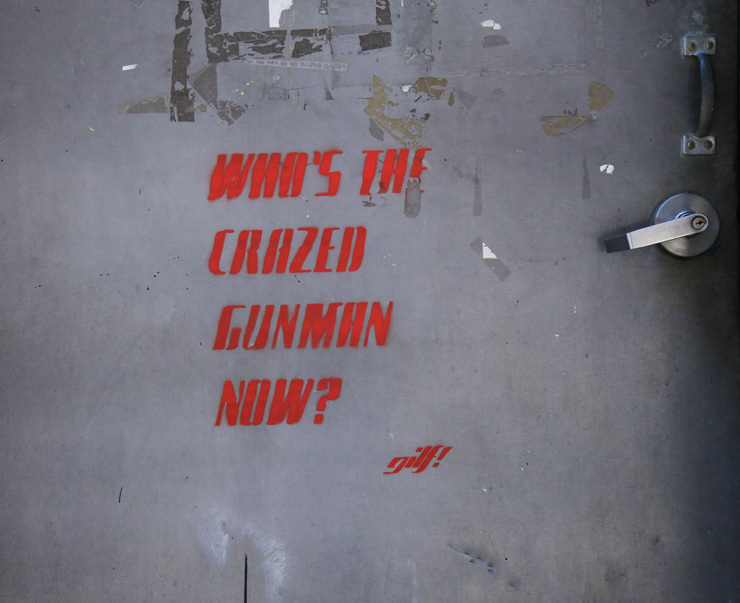 Gilf! (photo © Jaime Rojo)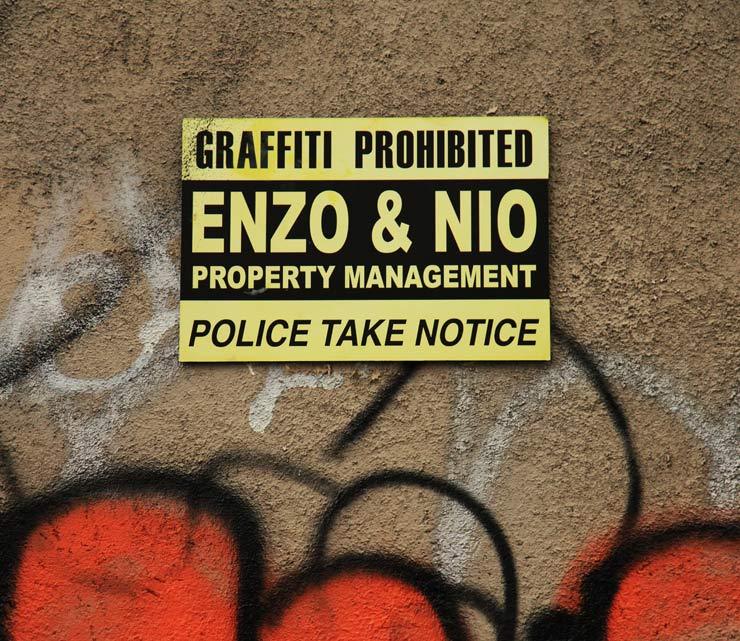 Enzo & Nio (photo © Jaime Rojo)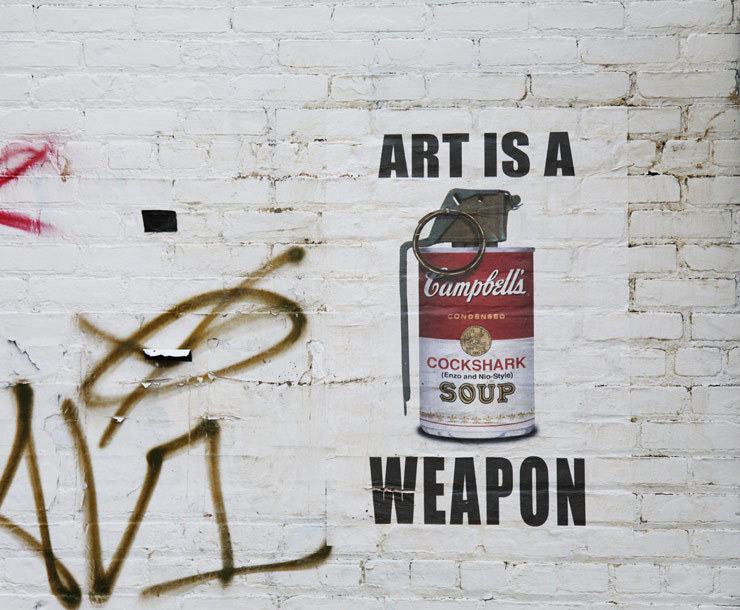 Enzo & Nio (photo © Jaime Rojo)
<<>>><><<>BSA<<>>><<<>><>>><><<>BSA<<>>><<<>><>

Please note: All content including images and text are © BrooklynStreetArt.com, unless otherwise noted. We like sharing BSA content for non-commercial purposes as long as you credit the photographer(s) and BSA, include a link to the original article URL and do not remove the photographer's name from the .jpg file. Otherwise, please refrain from re-posting. Thanks!

<<>>><><<>BSA<<>>><<<>><>>><><<>BSA<<>>><<<>><>

This article is also posted on Brooklyn Street Art.

Read all posts by Steven P. Harrington and Jaime Rojo on The Huffington Post HERE.

See new photos and read scintillating interviews every day on BrooklynStreetArt.com

Follow us on INSTAGRAM http://instagram.com/bkstreetart#

See our TUMBLR page

Follow us on TWITTER @bkstreetart