Converting Your Garbage Into a Fleeting Work of Art
With legal murals proliferating through the neighborhoods and cities that are embracing and inviting street art, it is refreshing to see that the renegade spirit of DIY is still coursing through the creative veins of the street.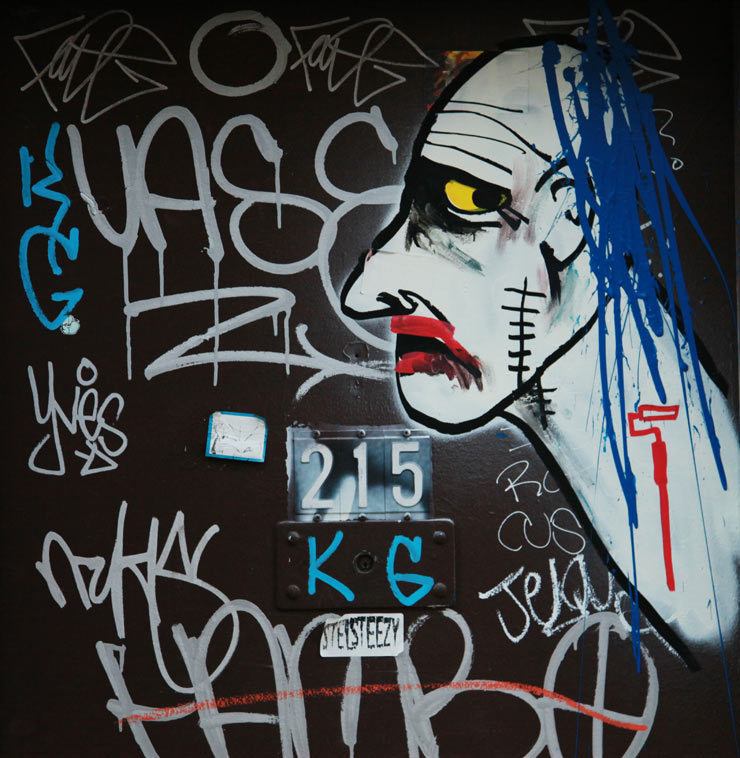 Art Is Trash (photo © Jaime Rojo)
Today we take a look at "Art is Trash" (El Arte Es Basura) the nom de street of Barcelona-based Francisco de Pajaro, who appropriates the stuff you threw away and creates art with it. Sometimes he rearranges boxes and bags and lampshades and that old headboard from your bed to create a new canvas. Other times he connects his characters with pieces that other street artists have left -- creating a sort of "forced collaboration". Most frequently he is spontaneously taking inspiration from whatever materials are at hand and creating something new with them.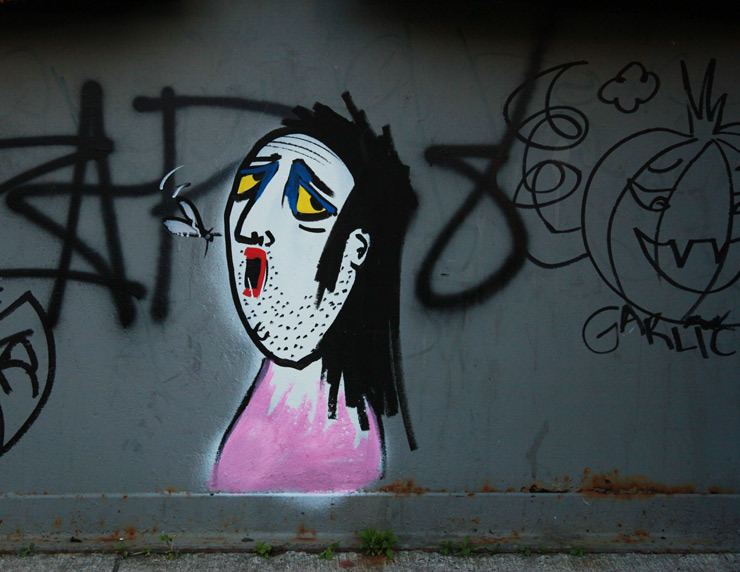 Art Is Trash (photo © Jaime Rojo)
He also is pretty successful at stand-alone comedic characters who pop up on a field of graffiti tags with their own drama and an occasional fly.
Round the corner and you may witness his contingent of horse riding warriors wielding long paint rollers and an assortment of miscreants, jesters, ruffians and scallywags with wide eyes and long-stretched arms in tow.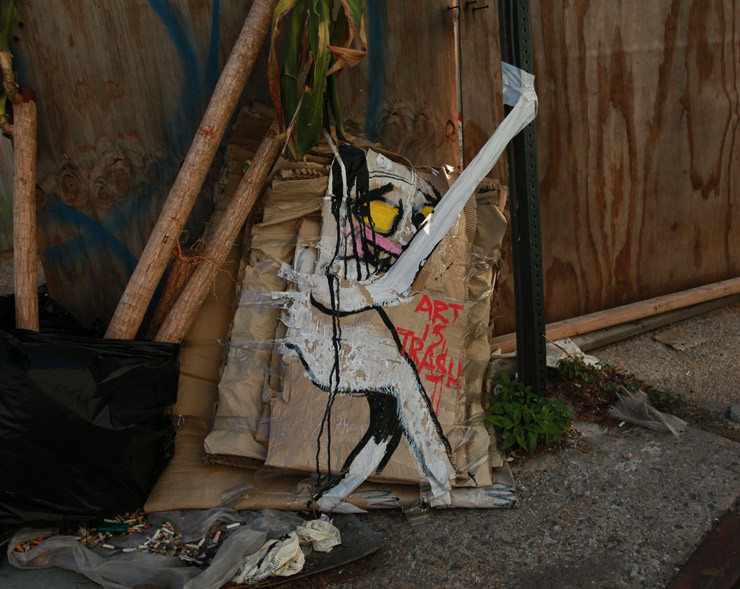 Art Is Trash (photo © Jaime Rojo)
Catch him in action, and you see the same sort of free-style improvisation you might find at a comedy-jam; an artist working rapidly with the materials before him, unrestricted and unencumbered by contracts, provisions, conventions or censorship.
Art is Trash recently left an entertaining trail through New York streets. Here we present you with just a sample of his in-the-moment offerings... and a few flies.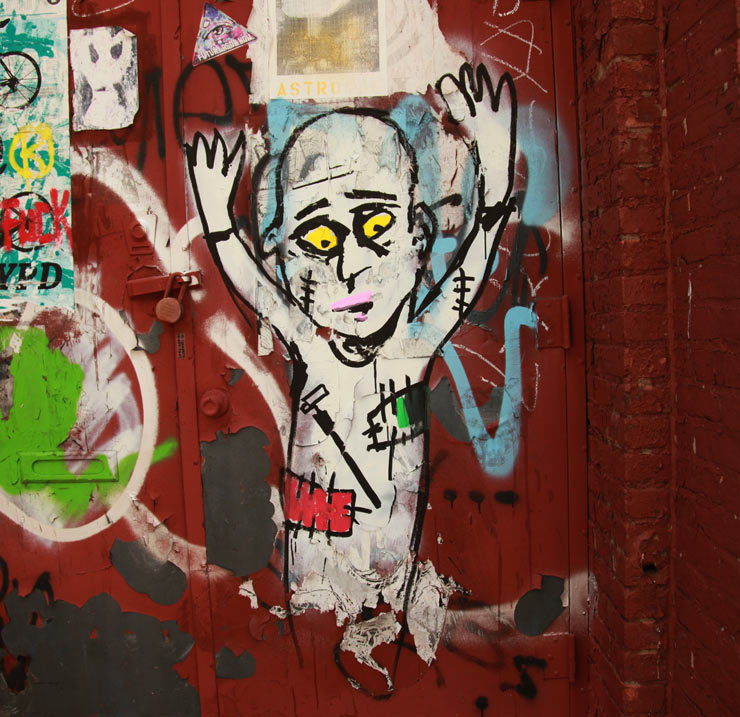 Art Is Trash (photo © Jaime Rojo)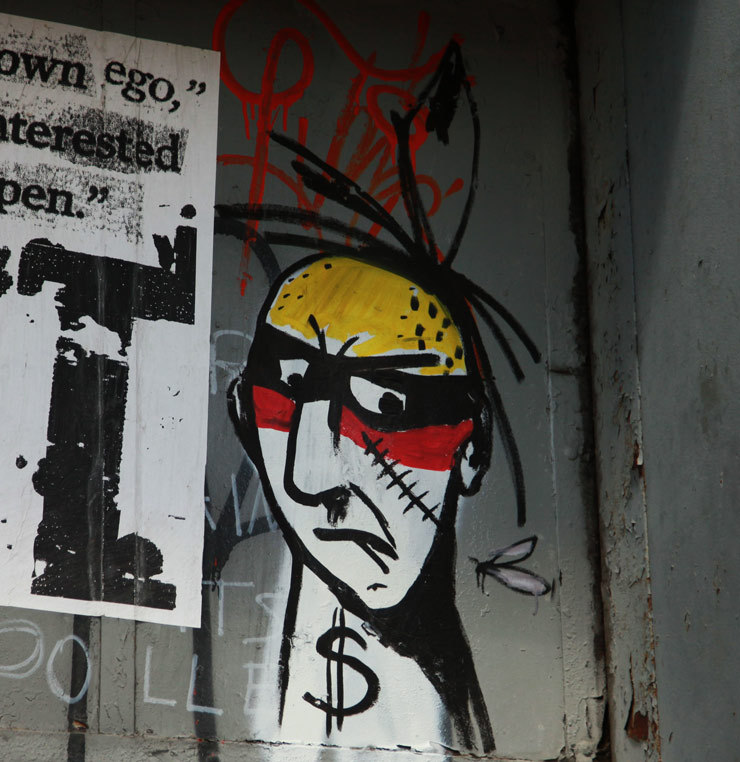 Art Is Trash (photo © Jaime Rojo)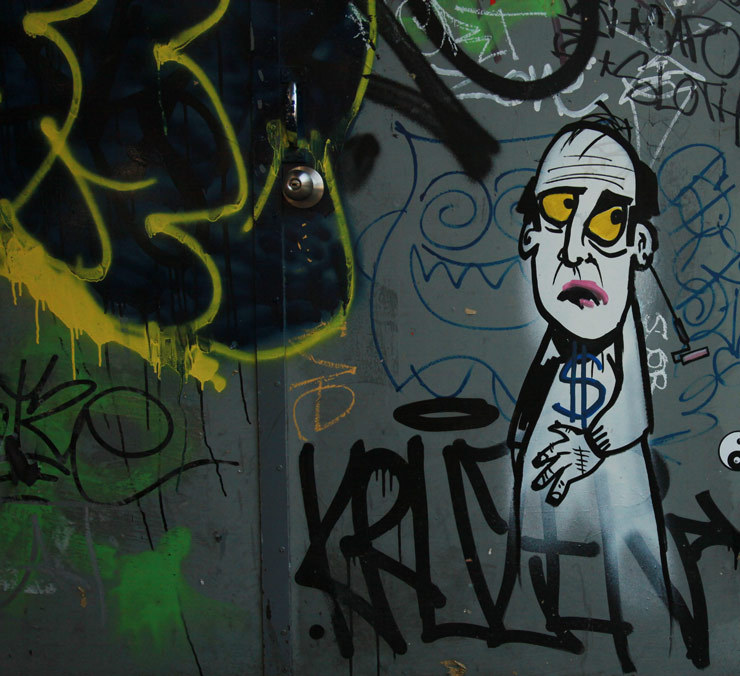 Art Is Trash (photo © Jaime Rojo)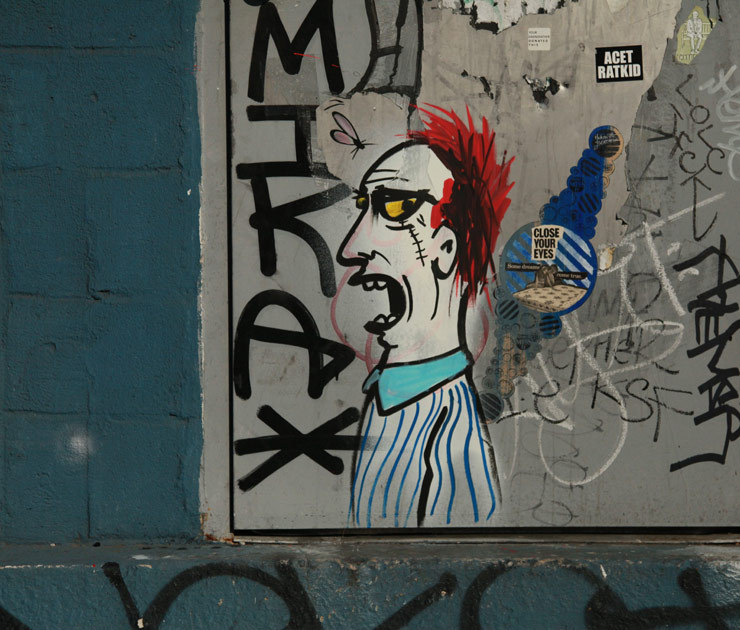 Art Is Trash (photo © Jaime Rojo)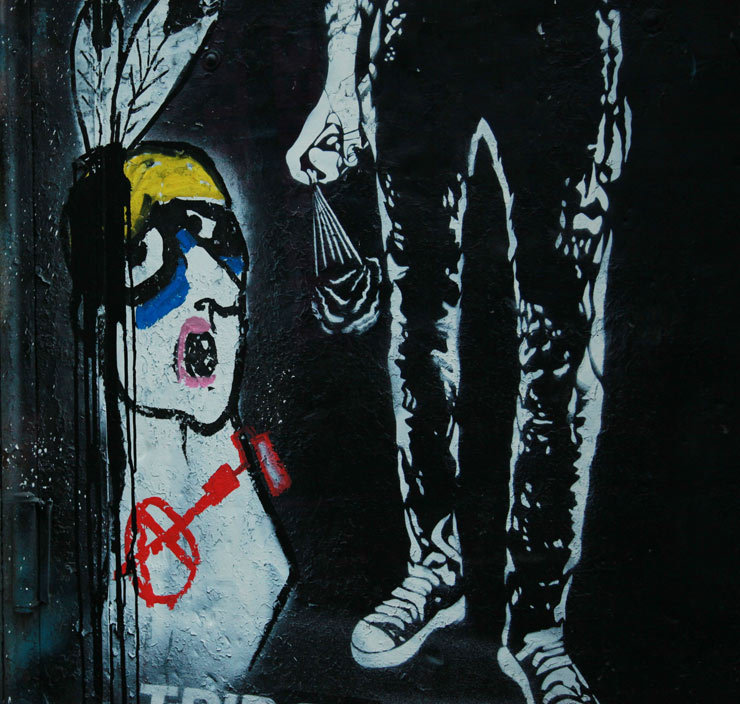 Art Is Trash (photo © Jaime Rojo)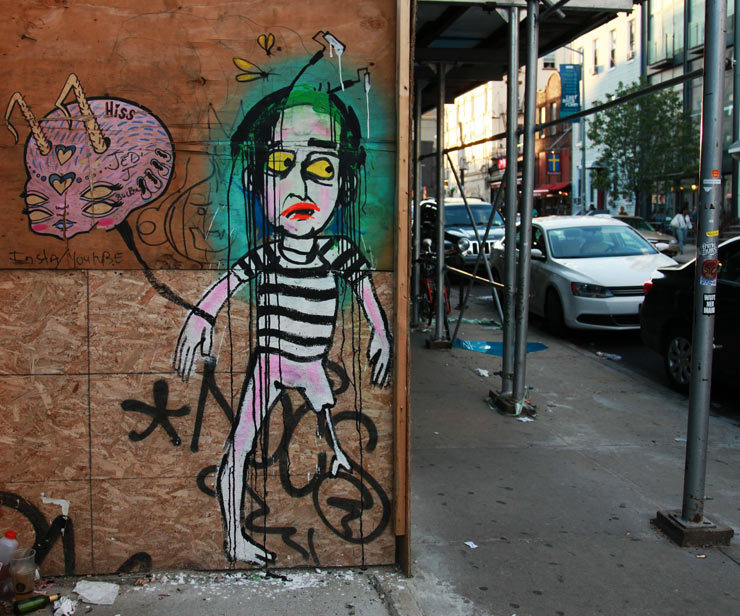 Art Is Trash forced collaboration with Hiss. (photo © Jaime Rojo)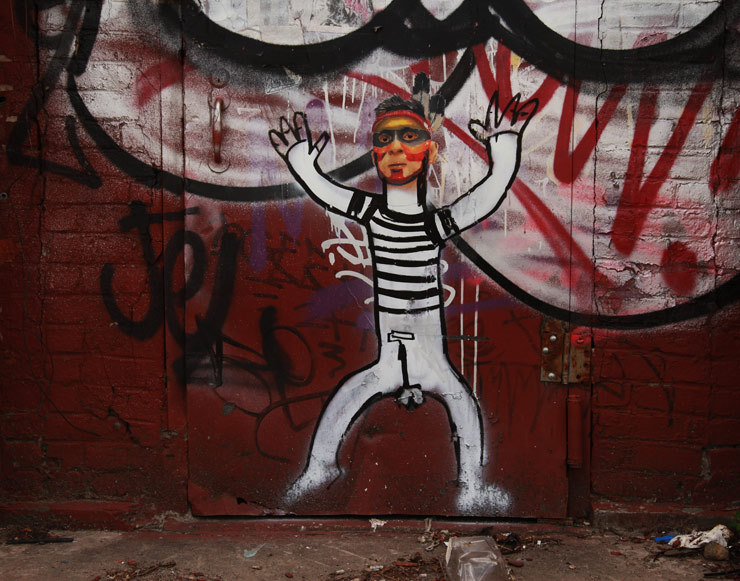 Art Is Trash in collaboration with Balu and The Dusty Rebel. (photo © Jaime Rojo)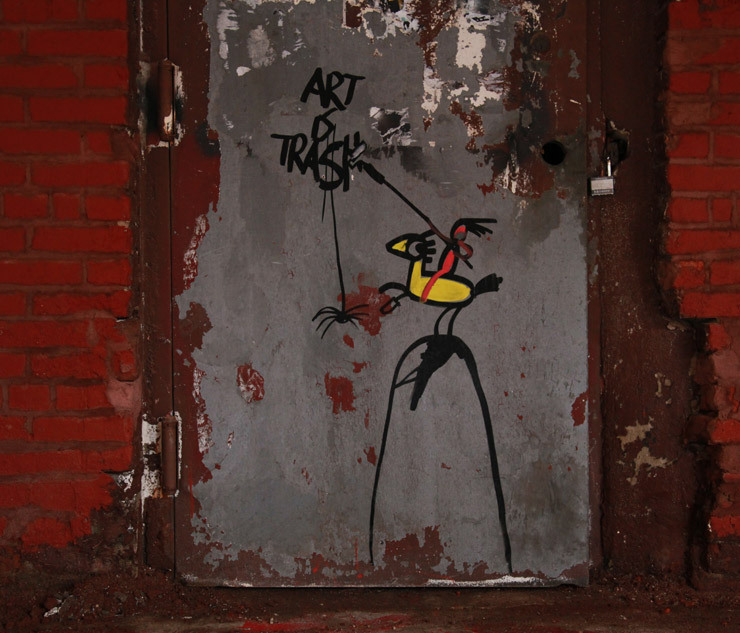 Art Is Trash (photo © Jaime Rojo)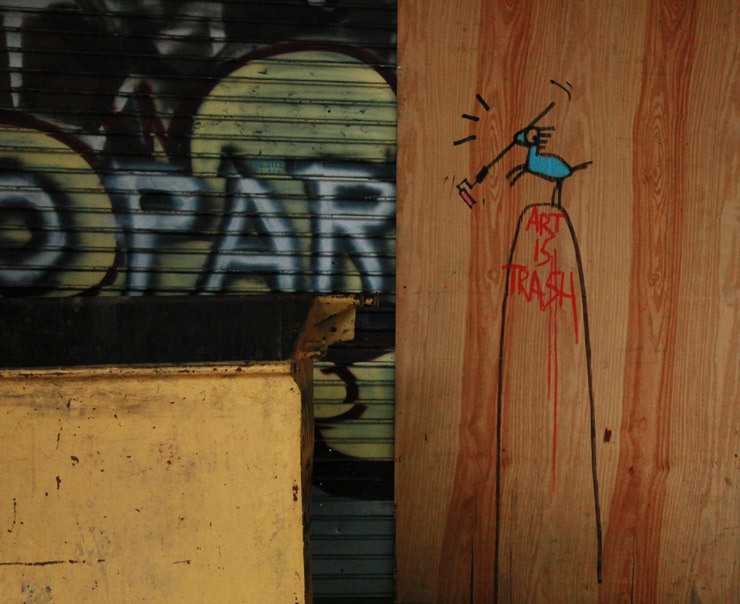 Art Is Trash (photo © Jaime Rojo)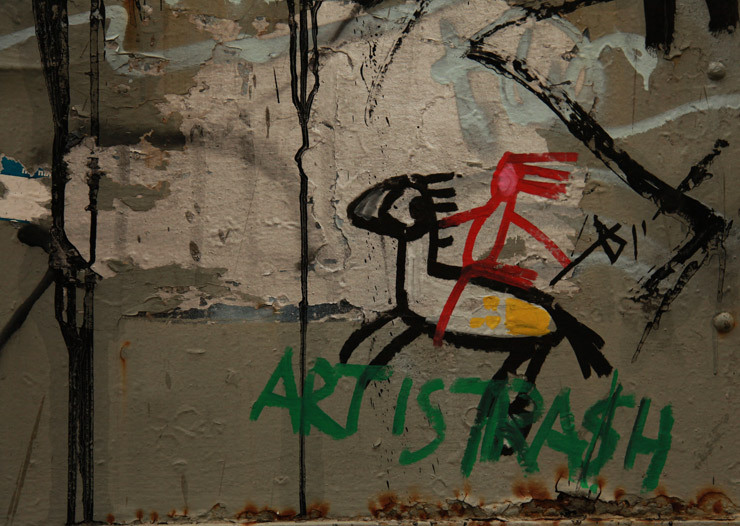 Art Is Trash (photo © Jaime Rojo)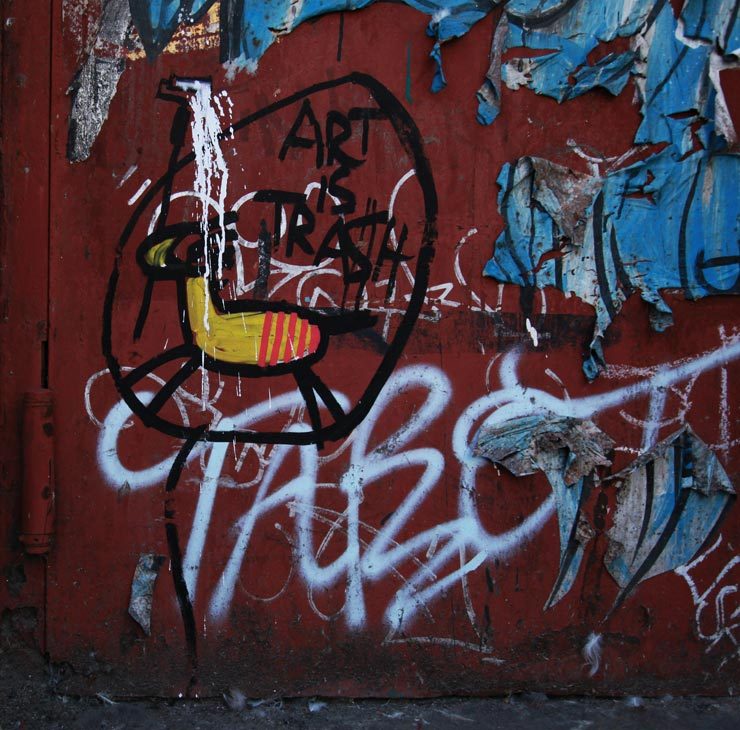 Art Is Trash (photo © Jaime Rojo)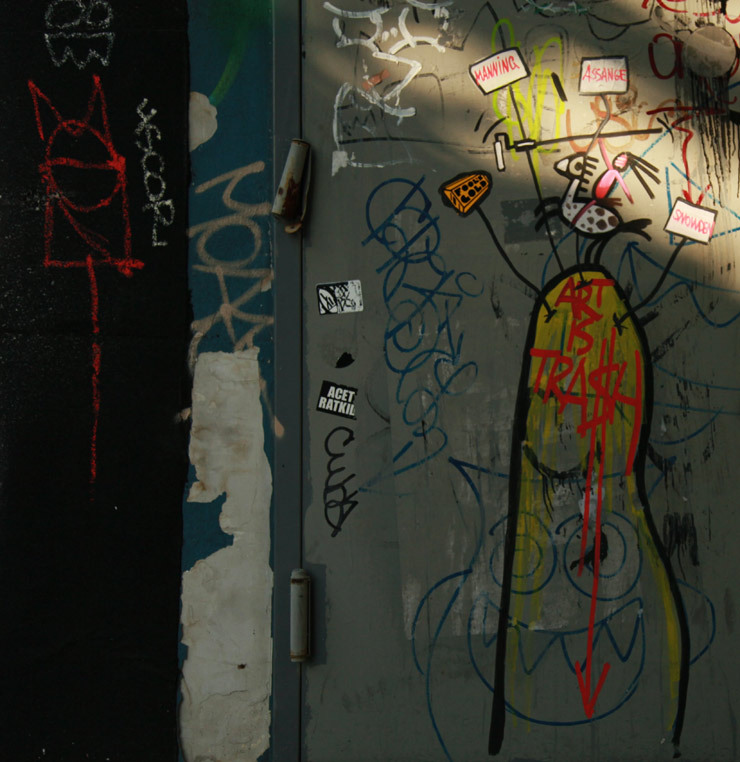 Art Is Trash (photo © Jaime Rojo)
<<>>><><<>BSA<<>>><<<>><>>><><<>BSA<<>>><<<>><>

Please note: All content including images and text are © BrooklynStreetArt.com, unless otherwise noted. We like sharing BSA content for non-commercial purposes as long as you credit the photographer(s) and BSA, include a link to the original article URL and do not remove the photographer's name from the .jpg file. Otherwise, please refrain from re-posting. Thanks!

<<>>><><<>BSA<<>>><<<>><>>><><<>BSA<<>>><<<>><>

This article is also posted on Brooklyn Street Art.

Read all posts by Steven P. Harrington and Jaime Rojo on The Huffington Post HERE.

See new photos and read scintillating interviews every day on BrooklynStreetArt.com

Follow us on Instagram @bkstreetart

See our TUMBLR page

Follow us on TWITTER @bkstreetart