As we hear of the sudden appearance of a new Banksy in southeast England we recall that it was exactly a year ago today that the international street art man of mystery grabbed New York by the mobiles and invited everyone to a month-long exhibition of painting, sculpture, installation, performance and real life detective games on our own streets.
To commemorate Banksy's very successful offering to the city and the excitement that ensued with its inhabitants we decided to put together a series of messages left out for him on walls, doors, trucks and fences. Not all the messages are demonstrations of love (indeed some are hostile) but all them are an indication of his clever ability to move people with wit and indicate a certain feeling of familiarity that people have with the anonymous street artist.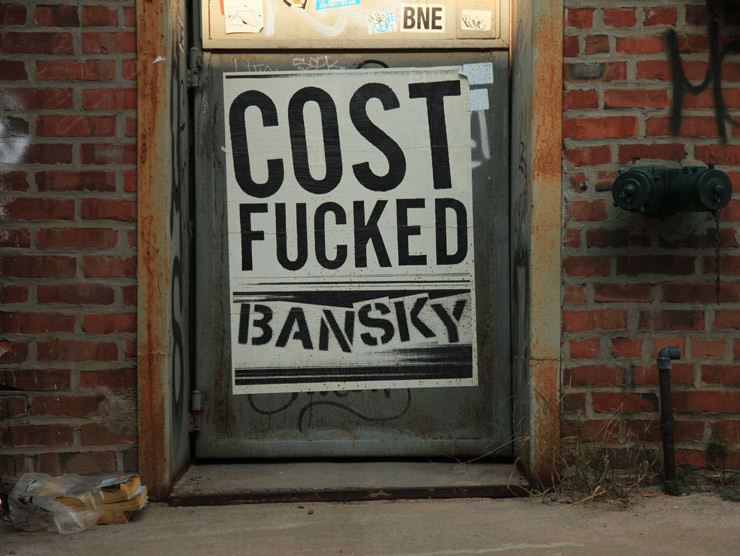 COST played on his own famous wheatpastes from an earlier era ("Cost Fucked Madonna") and updated it for a new time and gender. (photo © Jaime Rojo)
We've all recovered quite well of course from the month-long treasure hunt, and for many it was enough of a jarring public works project/anthropological experiment/hype campaign to merit a year of examination and reflection. And now, the commemorations: This fall we know of at least one book (Banksy in New York) and one documentary ("Banksy Does New York") that will mark the anniversary of the "Better Out Than In" residency, and many New Yorkers will remember their own keen behaviors on social media and crowded sidewalks chasing after the near-daily revelations -- and a few may possibly experience joy or a twinge of awkward discomfort in retrospect.
We think the biggest takeaway for us was that whether it was man or marketing team, Banksy helped New Yorkers to re-examine nearly everything in the man-made environment and to consider that it may actually be a piece of art.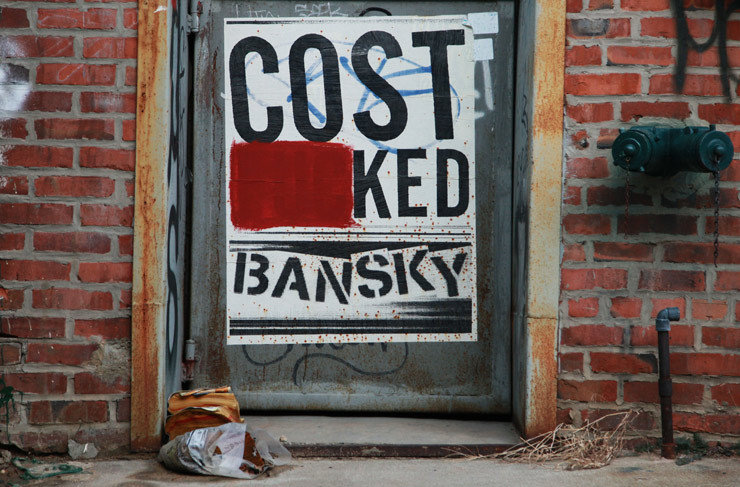 COST. Redacted (photo © Jaime Rojo)
For the guys and gals who make up the graffiti/street art scene in New York of course, not everyone was gob-smacked by this peer, this charming and wisecracking Brit who monopolized the mindshare of fans of art in the streets. Almost from Day One the buffs, the side busting, the cross-outs, and the free-flowing entreaties addressing our visiting jester were alternately ringing of respect, bemusement, longing after, semi-passive xenophobia, or full-on red-faced insults. And of course there were those just along for the coat-tail ride.
It's all really just part of the ongoing conversation that always exists on the street, and while you may not have caught all the action last October a look at these images will inform you that Banksy's impact was felt by many.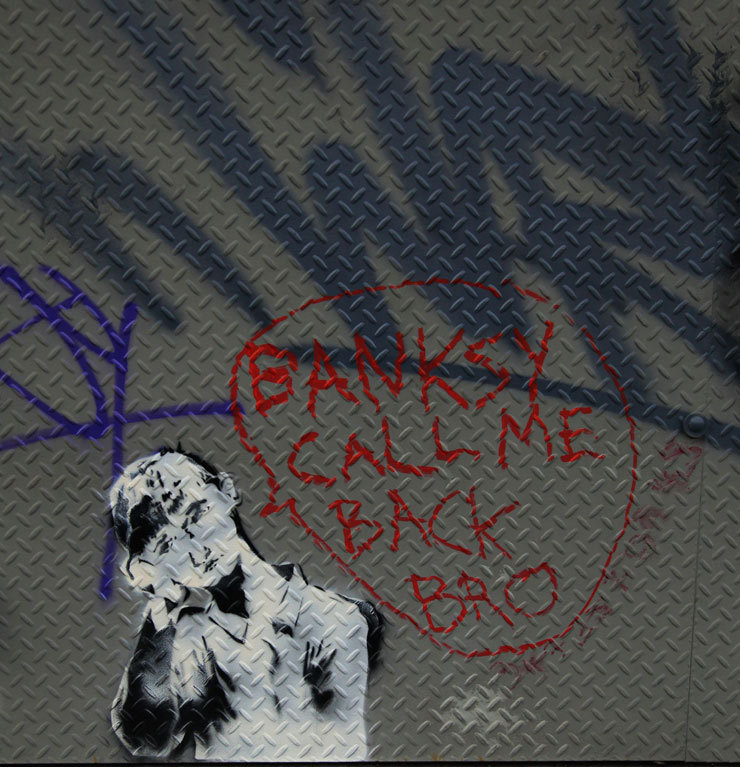 Artist Unknown (photo © Jaime Rojo)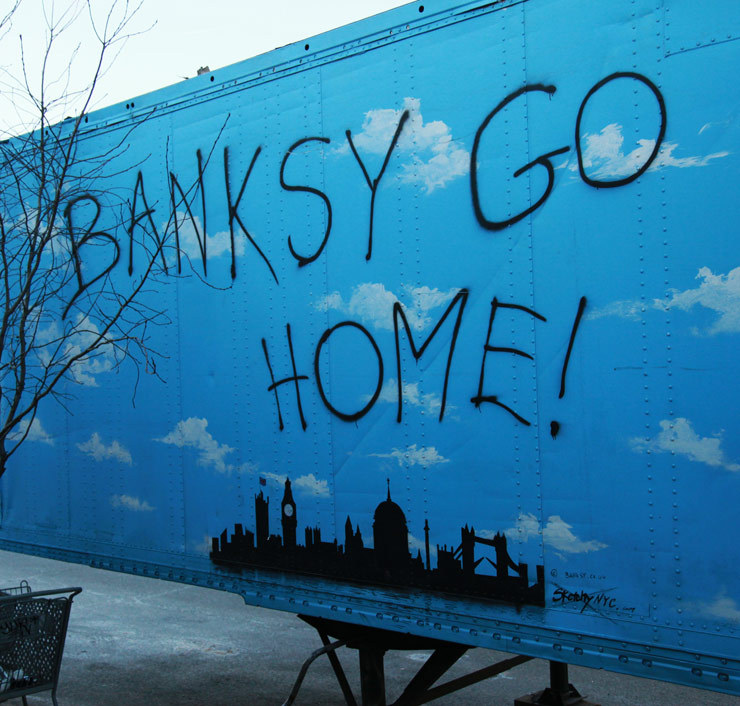 Alex Gardega (detail) (photo © Jaime Rojo)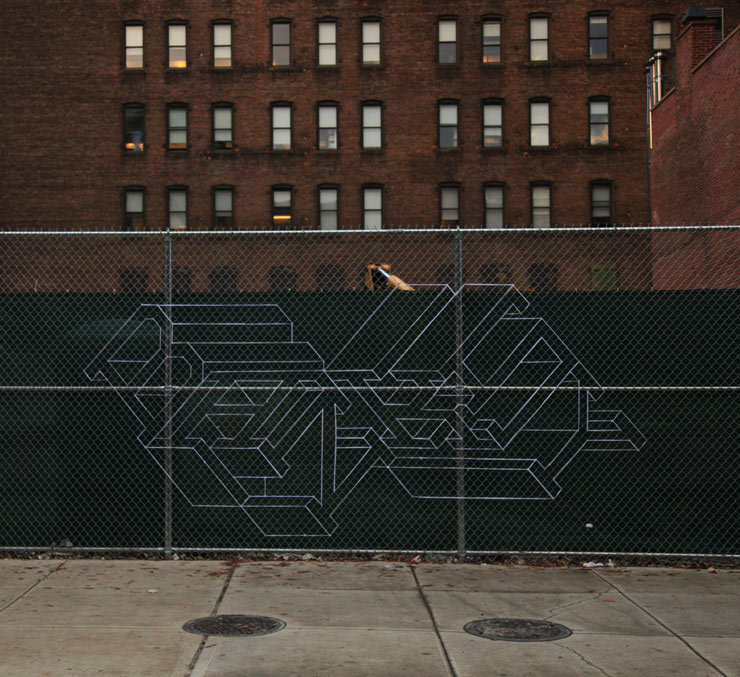 Hot Tea (photo © Jaime Rojo)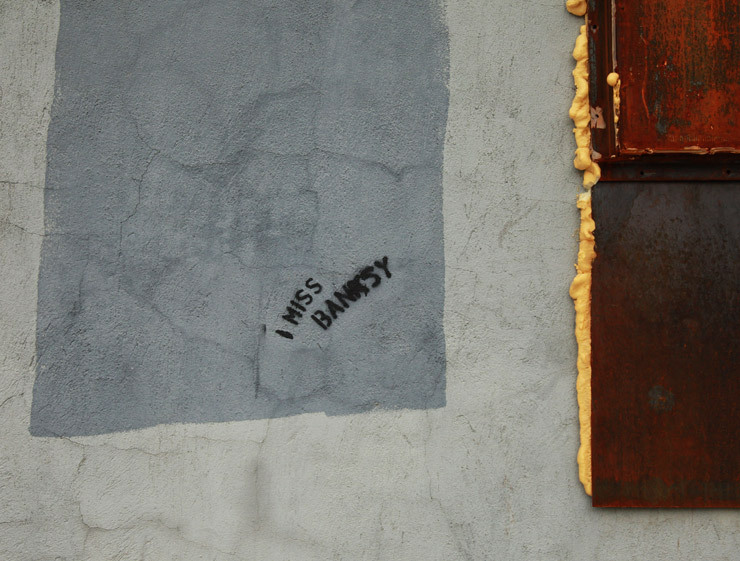 Artist Unknown (photo © Jaime Rojo)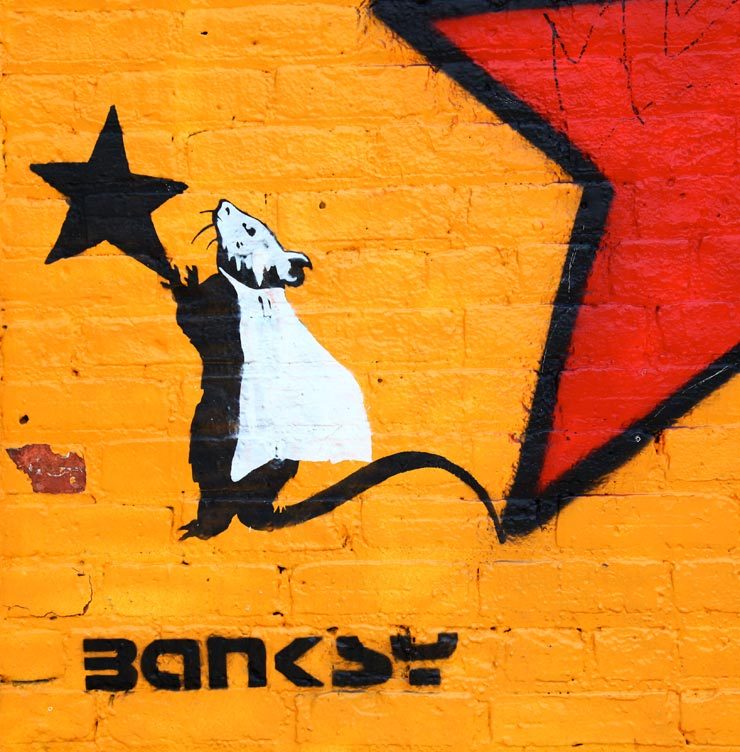 Artist Unknown. This piece predates his "Residency" but we decided to include it as a tribute to him. (photo © Jaime Rojo)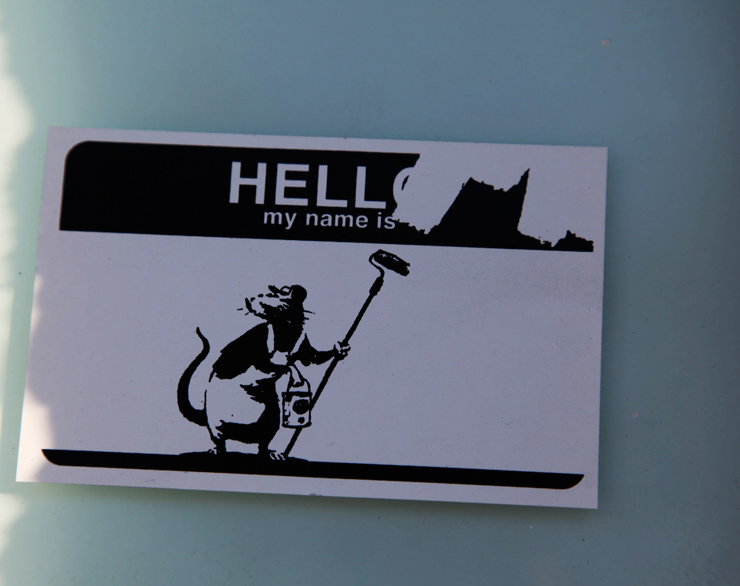 Artist Unknown. This piece is predates his "Residency" but we decided to include it for the same reasons expressed above. (photo © Jaime Rojo)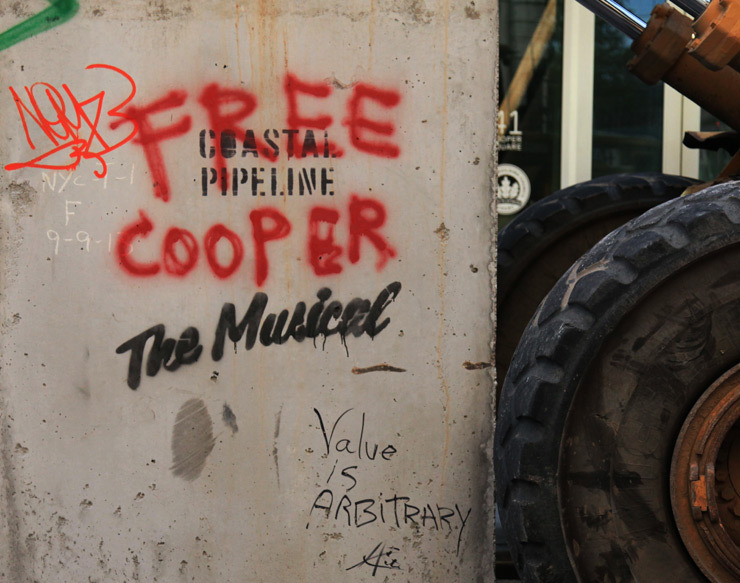 Artist Unknown (photo © Jaime Rojo)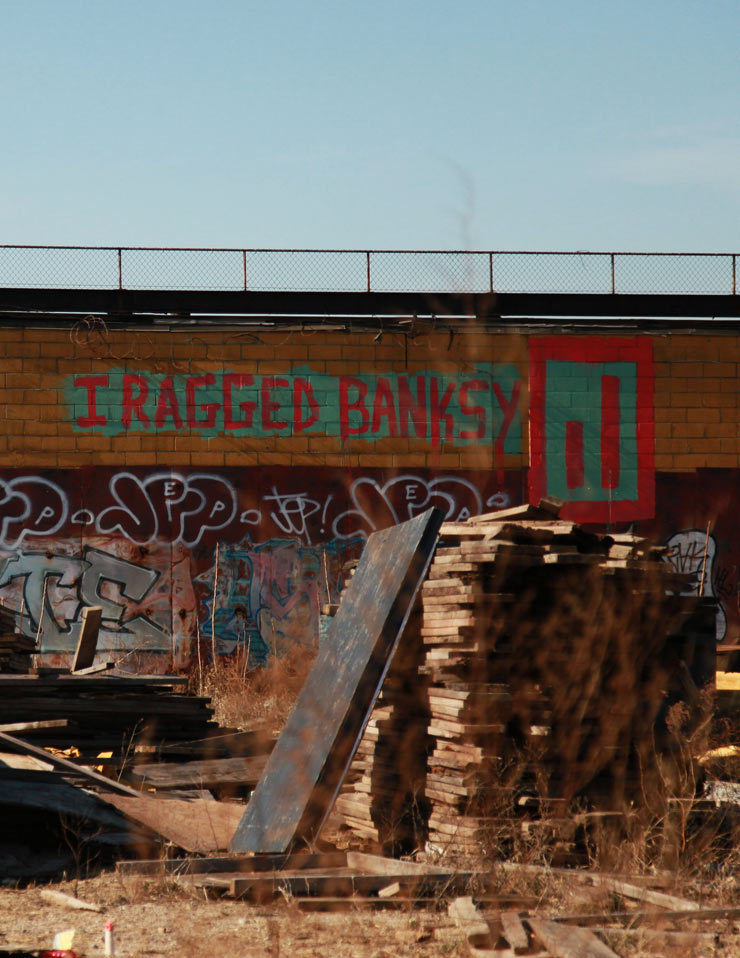 Artist Unknown (photo © Jaime Rojo)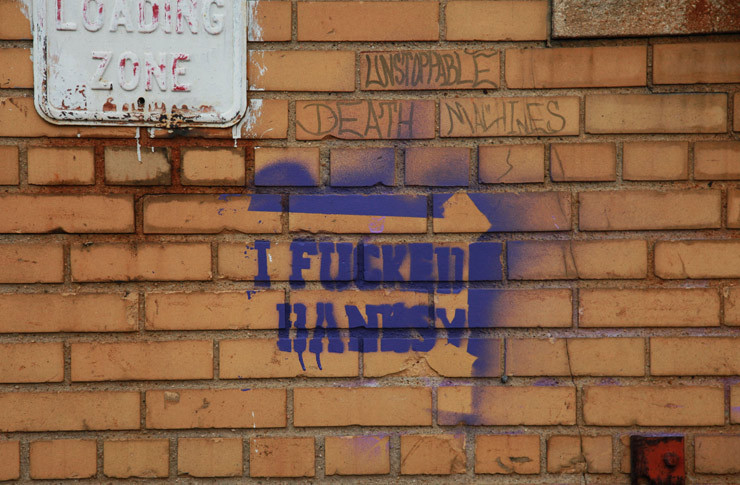 Artist Unknown (photo © Jaime Rojo)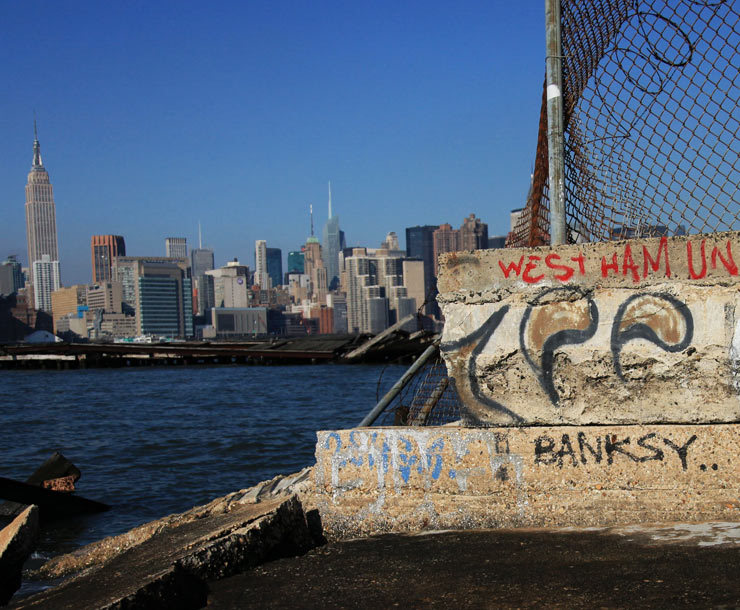 Artist Unknown (photo © Jaime Rojo)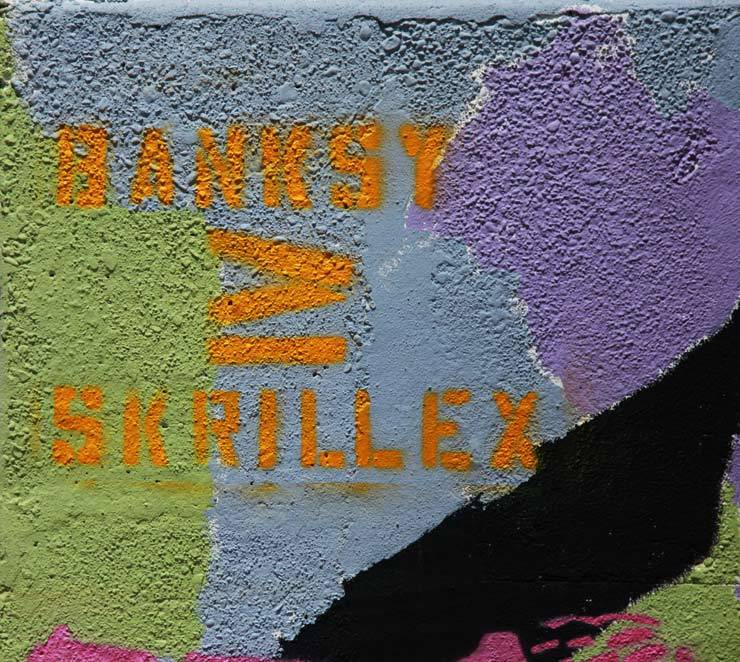 Artist Unknown (photo © Jaime Rojo)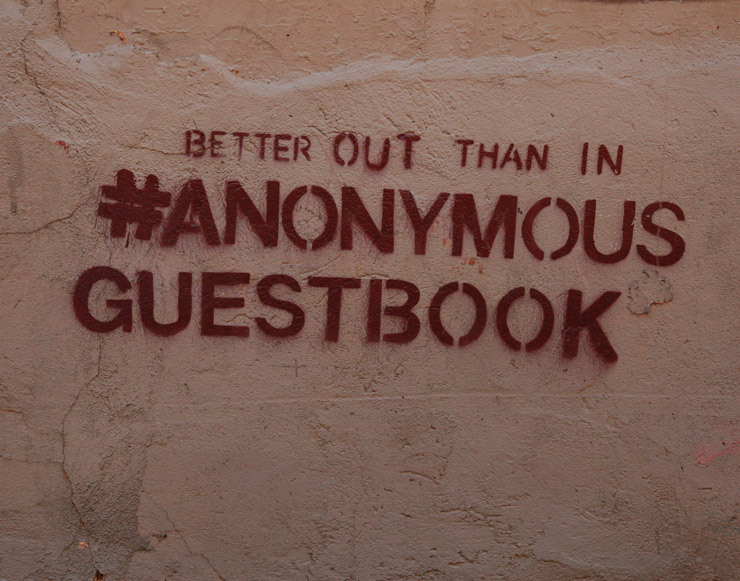 #Anonymous (photo © Jaime Rojo)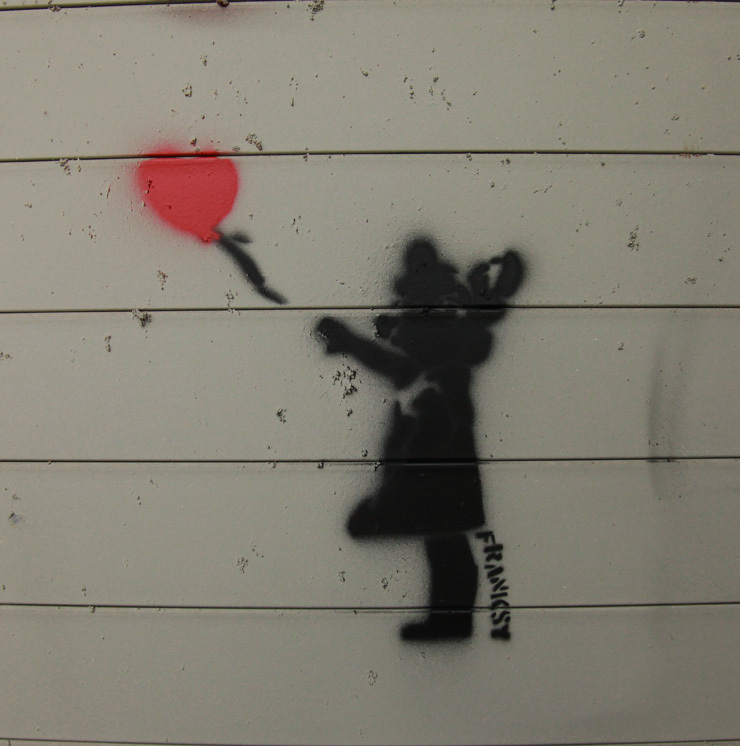 Franksy (photo © Jaime Rojo)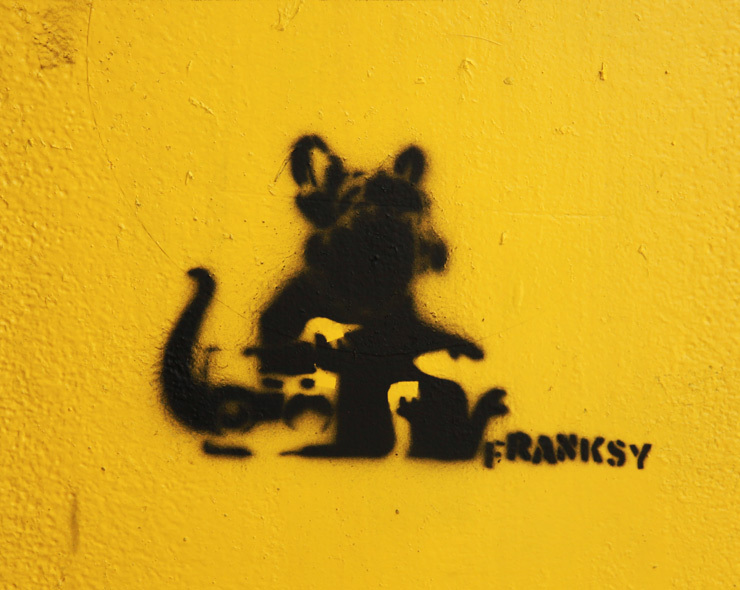 Franksy (photo © Jaime Rojo)

<<>>><><<>BSA<<>>><<<>><>>><><<>BSA<<>>><<<>><> Please note: All content including images and text are © BrooklynStreetArt.com, unless otherwise noted. We like sharing BSA content for non-commercial purposes as long as you credit the photographer(s) and BSA, include a link to the original article URL and do not remove the photographer's name from the .jpg file. Otherwise, please refrain from re-posting. Thanks!
<<>>><><<>BSA<<>>><<<>><>>><><<>BSA<<>>><<<>><>

This article is also posted on Brooklyn Street Art.

Read all posts by Steven P. Harrington and Jaime Rojo on The Huffington Post HERE.

See new photos and read scintillating interviews every day on BrooklynStreetArt.com

Follow us on Instagram @bkstreetart

See our TUMBLR page

Follow us on TWITTER @bkstreetart