On the eve of a trade mission I joined to China last month, our host, Ambassador Max Baucus created a WeChat group for the delegates. The technologically agile in the group joined immediately while the rest of us trickled into the fold over the course of the week.
We represented America's leading clean energy businesses traveling with the U.S. Departments of Energy and Commerce to help fulfill the promise of President Obama's and President Xi's joint agreement to fight climate change.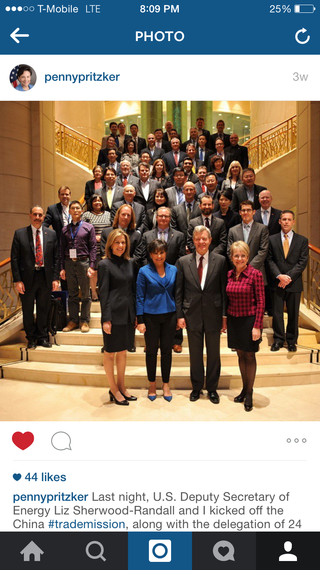 For me at least, WeChat became a central feature of the trade mission. My Chinese contacts immediately found me. They shared their "moments," personal and professional. Our group began to coalesce and coordinate ("We're on the 88th floor. Where are the rest of you?"). Periodically, the Ambassador sent words of encouragement.
Somewhat unwittingly, after only a few days in this emerging and befuddling market, we were fastening ourselves securely to a brand new Chinese social fabric.
Even a year ago, this would have seemed improbable; but change was everywhere.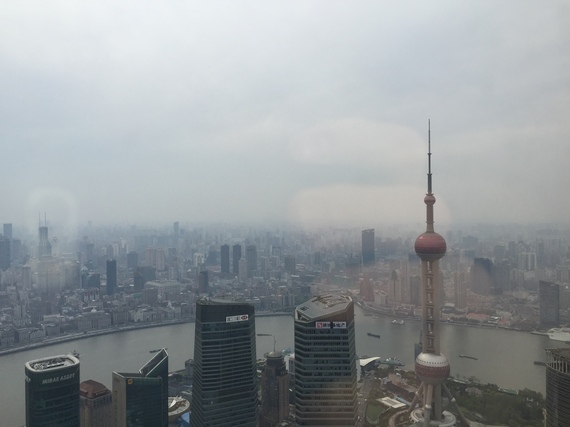 Over the last eight months, I had been to China half a dozen times. Each visit contained some evidence of China's stupefying pace of development. In Qingdao, I learned that the city was simultaneously breaking ground on a series of new subway lines, completing a bullet train, and nearly done constructing its new international airport. In Shanghai, I stood inside the atrium of its tallest tower, which aspired to connect heaven and Earth as it reached almost half a mile into the sky.
In Beijing, policymakers were hurtling forward as well, shaping new markets for a more competitive and efficient power sector.
A couple weeks before our trade mission, the National Development and Reform Commission, China's administrative planning body, leaked its electricity reform document to the public. The policy document, Deepening Reform in the Power Sector, outlines China's electricity reforms and has the potential to place China at the forefront of a global shift in the way we use electricity. The new reforms laid out goals that would be considered progressive even in ambitious electricity markets, like California's or Germany's -- consumer protections, distributed generation, demand-side management, etc.
China's domestic zeal for clean energy was coming into view against the backdrop of its new bilateral agreement with America. Under the agreement, China intends to generate a fifth of its power from non-fossil sources and begin reducing its carbon emissions within 15 years. China's aim is to install an amount of new low-carbon energy generating capacity equivalent to the entire United States grid.
As good as China had become at cranking out solar cells or erecting wind farms, though, reaching the goals of November's presidential agreement is a challenge Chinese industry cannot resolve alone. In order to claim the stakes -- billions of dollars in investment and the immeasurable value of a bluer, cleaner sky -- China will need to leverage the creativity of America's clean energy innovators.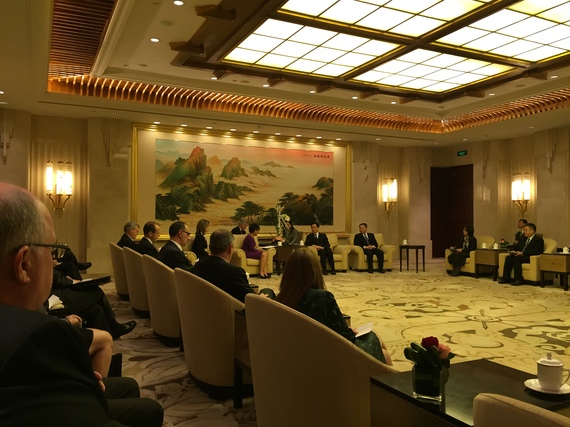 American software technology can help unlock demand-side resources in places like Shanghai, where demand response pilots are underway to shift consumption away from peak hours of the day. American battery technology can help municipalities like Tianjin -- or one of its 300 new pilot smart cities -- integrate increasing solar and wind power into the grid. Regulatory experiences across diverse U.S. jurisdictions can help provinces like Shenzhen navigate the pitfalls of rate reform as it seeks to introduce accountability and competition into the market.
If Beijing is serious about its reforms, its leaders should embrace the ingenuity and investment of American firms, and the expertise and experience of American regulators.
That means, among other things, enhanced transparency in the policy process and greater protections for intellectual property.
The Strategic & Economic Dialogue in June and President Xi's visit to Washington in September present crucial opportunities for earnest exchange. When we get to these meetings, I hope we'll remember the value of Ambassador Baucus's WeChat experiment. Let's connect with each other and keep talking so that we can work toward the crucial prize -- a stronger, cleaner future together.