20 years ago, Slayer and Megadeth released their classic albums, Seasons in the Abyss and Rust in Peace. Thursday night at the Izod Center, they brought them back to life.
After a blistering opening set by fellow metal icons, Testament, Megadeth took the stage in front of a wildly enthusiastic sold out crowd. The band immediately kicked into Holy Wars, the opening song off of Rust in Peace, and then continued to play the classic album in its entirety. Only when it was done did singer Dave Mustaine welcome the crowd and play a few other fan favorites like Symphony of Destruction and Peace Sells. Megadeth have always been in a class of their own in the metal world due to their expert musicianship, and this concert proved beyond any doubt that this reputation is well deserved. They played every song flawlessly, and except for a few lyrics missed due to scorching guitar solos, it was like listening to a favorite album with a thousand of your best friends slamming into each other in a mix of joy and aggression.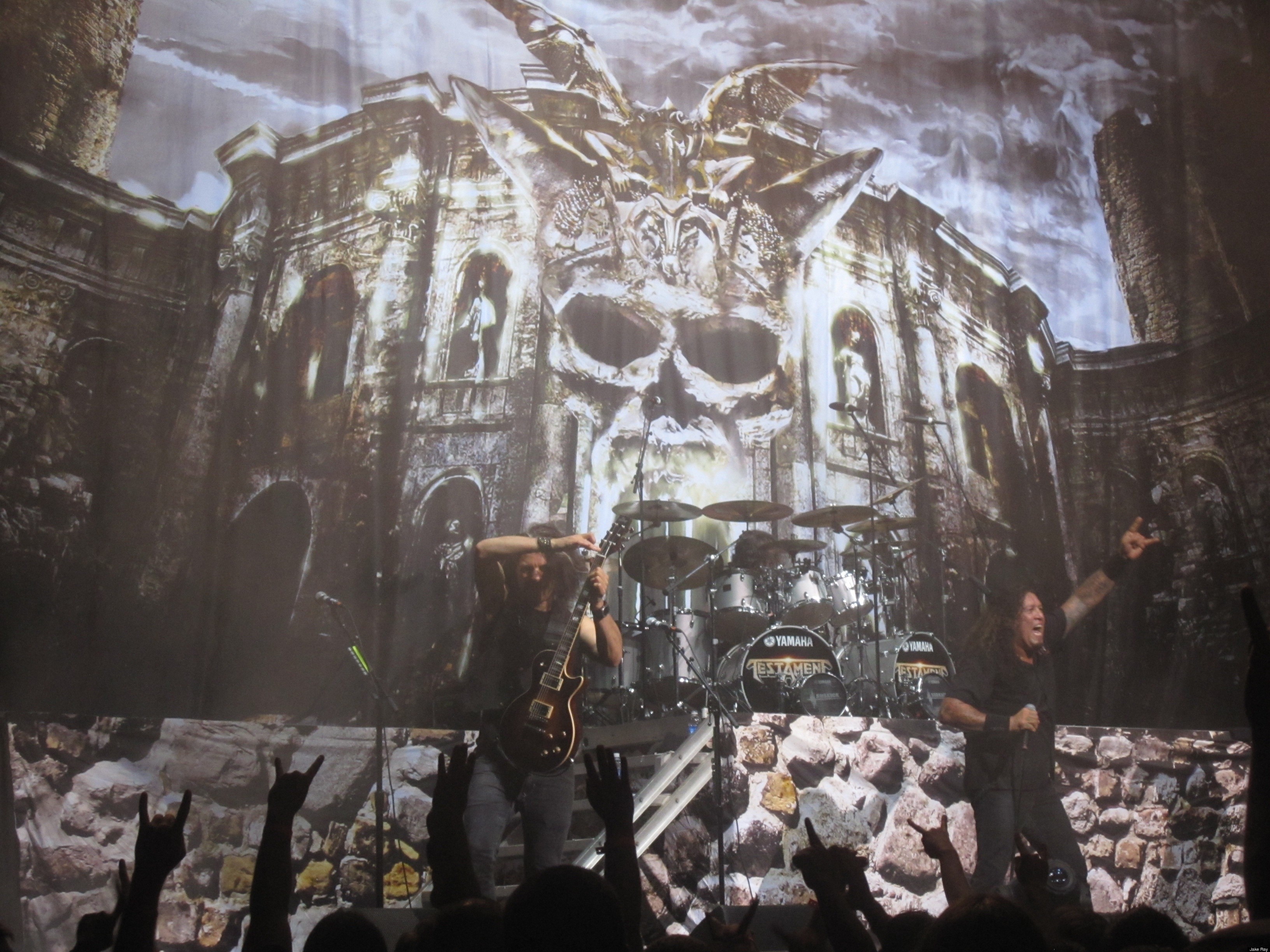 With ears already ringing, the crowd refocused after a set change to watch Slayer. Much was made of the fact that the band had to postpone this show due to singer Tom Araya throwing his back out because of headbanging. But, the band has so much power behind it, it's hard to see how a slipped disc could have stopped them. Slayer have been the kings of thrash metal since the band started, and almost 30 years in, seeing a Slayer show is still like being pummeled into submission while sitting in your seat. The powerful double bass drumming by Dave Lombardo feels like thousands of punches to the head, and they are only halted by Kerry King's fierce guitar solos. Seasons in the Abyss is the album that all metal bands look to for inspiration, and when they played the opening song, War Ensemble, and continued all the way through the album, it's clear that no band will ever match its energy.
20 years ago, after seeing this tour, I had to skip school the next day from being so worn out. Leaving the arena late Thursday, I knew I wouldn't make work Friday morning, and most of the other fans leaving had the same look in their eyes. Great music for the legions of metal heads was a given for this show, but seeing fathers walking out with their sons, each wearing a tour shirt from a different decade proved to me that metal memories will continue as long as Slayer and Megadeth continue to tour. If you missed this show, catch them with fellow metal godfathers, Anthrax, in Uniondale on October 8th.