The ecommerce paradigm, which changed during the Internet boom of the 1990s, has accelerated the past five years with social media. Today, it's gaining even more momentum with mobile apps that focus on productivity, usability, and simplicity.
The power is with the people.
For the end users the new generation of technology is about speed, simplicity, and information driven to the fingertips in real time. As legacy systems fade to black, the users are the data points; they are the Rosetta Stone for identifying trends and streamlining business processes.
This new paradigm is about appliance for the user with insight on the enterprise side.
A new digital platform that captures both comes from Vanessa Deleon Associates (VDA). Finding that her native Cuban-influenced interior signature design style, what she refers to as "Glamilistic," was in demand beyond metro New York City borders, she took to the cloud to come up with a solution. How could she be in many places at once?
The answer: VDA Virtual Design platform, which launched this past June.
For Ms. Deleon it was all about putting the power in the hands of the people, of the homeowners in terms of efficiently conceptualizing and imagining designs for their new or old space that needs to be spruced up. VDA Virtual Design is a virtual interior designer at your call. The platform also expands VDA's geographic reach across the country, while making her designs and solutions available 24/7.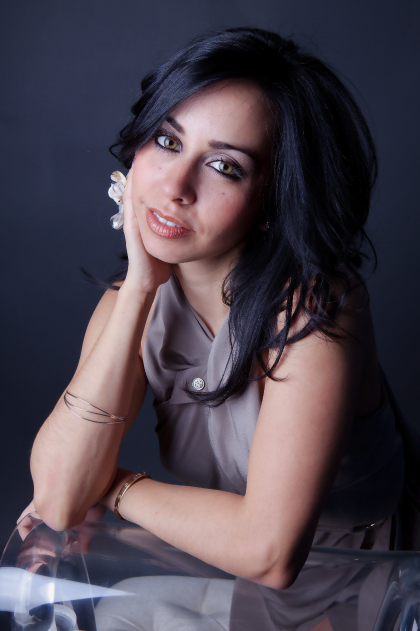 Interior Designs the VDA Way
It was her Cuban roots, her sensibilities toward shapes, styles, colors, and designs, combined with an Art Deco flavor that formed her design DNA at a young age. With a family furniture business to further influence her, she attended Berkeley College for Interior Design. And that's where she discovered her essence as a designer, "combining streamline minimalism with glamorous details."
It was in college where she formed Vanessa Deleon Associates. Since then, she has been featured as a designer on TV shows, from Restaurant Impossible to HGTV's Generation Renovation. But the real growth for her business might very well be with VDA Virtual Design.
That's because it's so easy to follow, imagine, and re-imagine interiors of your home that a child can use it. And it's that fun, too.
In "six easy steps to customize their space," the homeowner chooses their "Lifestyle," allowing them to browse through the VDA collections.
The next step is to answer a questionnaire so that the VDA platform can learn more about the homeowners and their taste. That's followed by photographing the room(s) you want to design or redesign. And that can be done with your smartphone or tablet camera.
Step four is about measuring the space, following a simple guide to get the floor plan or layout right, along with walls and heights of ceilings for your project. With that, the user puts a packet together--pictures and room measurements--and emails them in to get a price quote and purchase the design, which is the final step. The design package is tailored to the user's budgets and needs.
Interview With Vanessa Deleon
"How has your Cuban heritage influence your interior design expertise, panache, and style?" I asked.
"My heritage is an influence on my luxurious style, similar to the early 19th century architectural design of diverse styles that once existed in Cuba, ranging from the Spanish, Moorish, Italian, Roman and Greek," Vanessa Deleon explained. "It's a nostalgic reminder of power and opulence of Spanish wealth that once existed in Cuba and a part of my heritage."
"What was the inspiration point of when you realized that interior design needed a digital media solution?"
"The inspiration came from the evolution of technology. It's soaring," she said. "I had to glide into the highway of technology design, put my clients in the driver's seat so they could be in total control. From concept to launch, along with a couple of hiccups, it took a total of three (3) years to materialize.
"VDA Virtual Design platform has now expanded your potential client base from regional to national. What's the focus with your clients?" I asked.
"VDA's main focus is our clients. The Virtual Design platform was a way for me to provide them with the tools and options they need in order to achieve their ultimate design goals," she replied.
"And the feedback so far has been?..."
"After three years of getting it to the market, it's still in the beginning stages," she said.
"Sort of like the overnight success story we often hear about with a book or film, until it breaks though," I noted.
"We are looking forward to comments and feedback from users that are logging onto the site," she said. "I will add, that we are constantly reinventing ourselves. Therefore, the possibilities are endless. So a mobile app will be the next phase of the venture."
I wanted to know more, so I pressed, asking her: "How is the Internet and mobile changing the interior design industry from your perspective as a designer and that of the consumer?
"Both are powerful tools in our industry, which helps get things done effectively and efficiently. That leaves little room for errors with the end result being everyone is satisfied," she answered.
On whether VDA Virtual Design will implement any "green" living or sustainability elements to the platform, Ms. Deleon said, "Yes! Green homes are cost effective, healthier, and environmentally friendly. I work with renewable products whenever I can and use them in my designs. It not only benefits the home, but our beautiful earth."
On a final thought of where the world of interior designs and technology will be in five years, she replied, "My own perspective is that the design industry will reach a global market, where we'll be able to connect designs virtually all across the globe. I'm looking forward to the challenge of being the spearhead of it all."
As we concluded the interview, Vanessa Deleon still held her broad, vivacious smile. It was a smile, which, in my view, was a mix of excitement for the new possibilities and the anticipation of hearing from satisfied customers. Until then, we'll wait to see if her smile broadens when the positive feedback comes in.