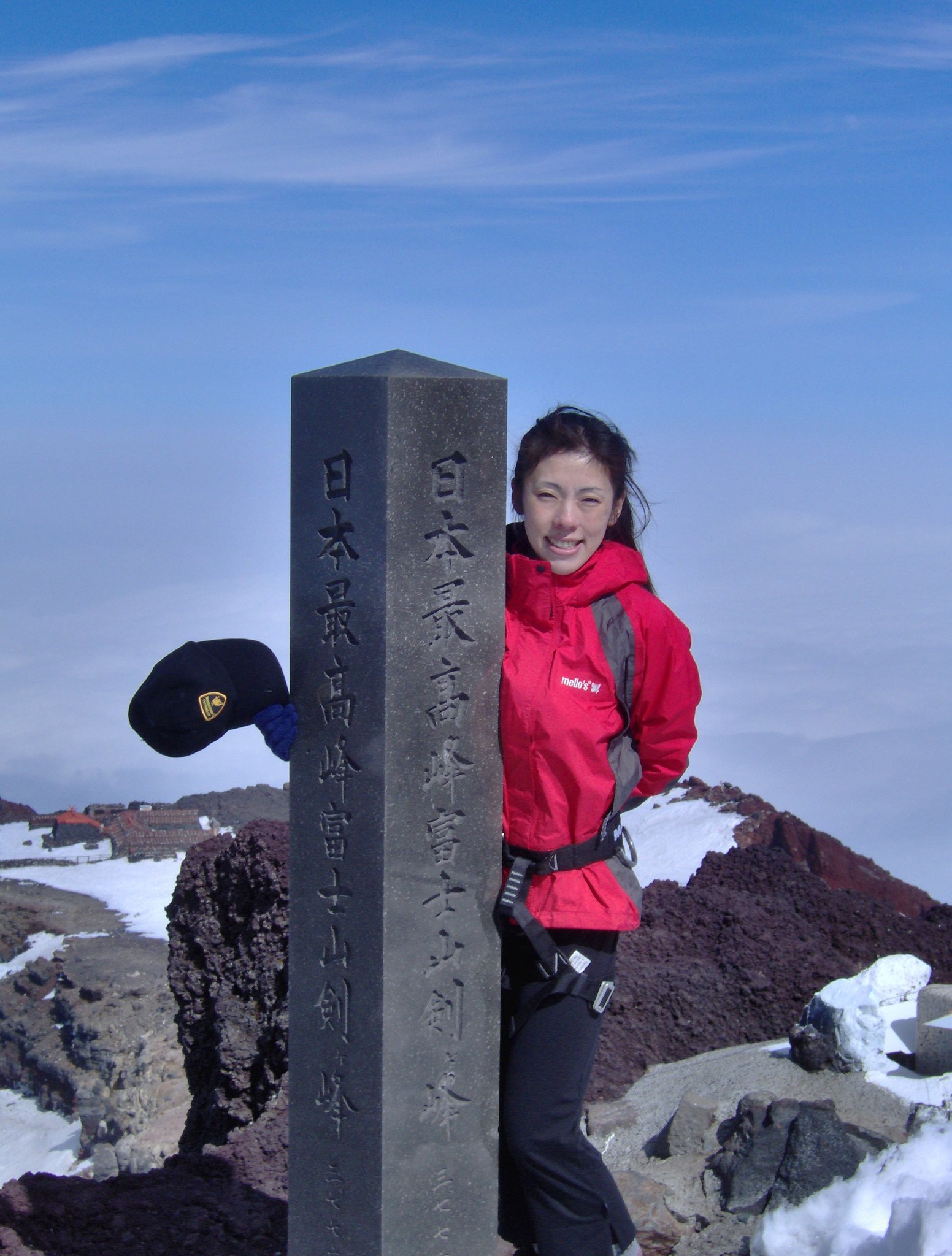 Photo by Jim Clash
With the recent devastation in Japan, my heart goes out to Tokyo, where I was born. My father was stationed with the U.S. Army at nearby Camp Drake during the post-WWII occupation, managing the Post Exchange where American servicemen shopped. I don't remember much of that, other than an occasional glimpse of the country's tallest peak, Mt. Fuji, looming large when the clouds parted.
Even then, I wondered what it must be like to stand atop its 12,388-ft. summit.
In July and August, an estimated 200,000 people climb Fuji. By then, most of the winter's snow has melted and the ascent requires neither skill nor technical equipment. It's so easy that many make the climb at night, to see sunrise from the summit.
My preference was to try in the off-season, when you can enjoy peace and solitude. Because spring snows can be deep, I'd need crampons (spikes strapped onto my boots for greater traction), an ice ax, ropes and, most importantly, a guide. I contacted a Japanese outfit and was told that May was a good month to try -- after the severity of winter but before the rainy season. While Fuji is generally not considered dangerous, a few climbers perish every year from high winds, exposure and falls. The biggest risk in May is avalanche.
Before the ascent, I spent some time in my homeland. I visited Kyoto, Japan's most sacred city, in transition from quaint old temples to new office and condominium high-rises; Camp Drake, in the center of Asaka, now a deserted plot of overgrown brush peppered with dilapidated U.S. government buildings; and a rebuilt and robust Hiroshima, site of the first of two atomic bombs dropped on Japan in 1945.
Four main routes lead to the Fuji's top, each from a different station accessible by car -- Gotenba, Kawaguchiko, Sabashiri and Fujinomiya. The Fujinomiya station, highest at 7,800 feet and on the south side of the mountain, is where I started. From there, a marked trail takes you much of the remaining 4,588 vertical feet.
Conditioning matters. You ascend from sea level to more than two vertical miles in less than 12 hours, so there's no time for acclimatization. At the summit, the air has just two-thirds the oxygen at sea level. And from there, of course, you need the strength and reflexes to climb back down.
It is best to start before 8 a.m. to take advantage of snow that is still hard enough for good cramponing and to avoid afternoon thunderstorms that plague the peak in spring. Your guide will know best how to avoid avalanche-prone areas. He also provides ropes, crampons and climbing harnesses. Mine was an experienced mountaineer with several winter ascents of Fuji, and charged $1,000 to guide me and my Japanese friend.
At the start, a steep trail winds up broken volcanic rock. Because of the altitude, we went at a slow, steady pace, resting every hour for water and snacks. Sheltering huts (or stations, as the Japanese call them) are conveniently placed at regular intervals.
After four hours of huffing and puffing, we moved onto the snow and roped up, in case one of us slipped. We put on crampons and pushed on. The thinner air began to get to me a bit, as did the whipping, chilly wind.
Once we reached the crater rim (Fuji is a dormant volcano that last erupted in 1708) we passed through a giant Japanese torii gate and arrived at the Fujishengen Shrine. In summer, the place is open to the public for refreshments. One can even mail postcards -- and hundreds of people at a time do. But not today. We saw maybe a half-dozen people during the entire climb.
We paused to rest, gathering strength for the last part, a traverse of the crater rim into a snowy section with an inclination of 30 degrees. A slip here would not be good. I tried hard to concentrate but felt light-headed from the thin air.
At the very top a radar dome, weather station and gray-black granite obelisk stand guard. Below, a vast sea of clouds obscured the lower reaches of the mountain and all of Tokyo. Suddenly I felt quite alone in a country populated by 850 people per square mile.
From my pack I removed a cross my father wore until his death in 2005, and an amber pendant my mother wore until hers in 2001. For years I had been planning to give my parents, as their anniversary present, a trip back to Japan. But always I got sidetracked. Now I held their mementos and said a short prayer.
Today of course, safely back in the U.S., I'm saying many longer prayers after the huge earthquake and tsunami. Just know the world is with you, Japan -- hang in there.