If you're in a relationship, the pressure is on to conform to some predetermined way of expressing love for your partner. If you're single, the pressure is on to feel lousy about being single. Either way, you can't win on Valentine's Day, so why not curl up with a good movie that shares the same ambivalence toward this whole 'love' thing that you do? Here, in alphabetical order, are nine films that will help you recover from The Notebook.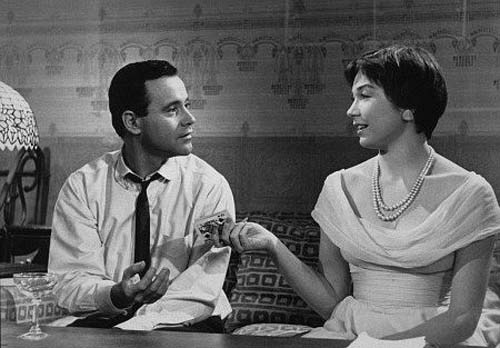 The Apartment (1960)
The happy ending feels like an afterthought at the close of this excoriating view of the commerce involved in human sexual relationships. Jack Lemmon plays Bud Baxter, a nebbish who rises up the corporate ladder by letting his superiors use his apartment for extramarital trysts, one of which involves the woman he loves, Fran Kubelik (Shirley MacLaine). We will probably never again see that incredible combination of cynicism and humanism always so deftly achieved by Billy Wilder, working here with writing partner I.A.L. Diamond.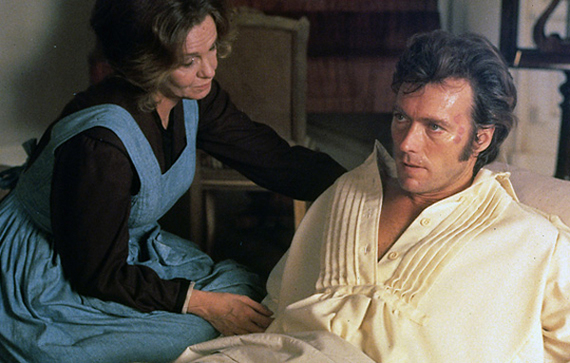 The Beguiled (1971)
Imagine you're a Union solider wounded during the Civil War and taken in by the members of an all-girl boarding school in Louisiana. Nothing can go wrong there. Least of all deceit, heightened gothic Freudian overtones and revenge-driven murder. Clint Eastwood's long-standing director Don Siegel works from a script by Albert Maltz and Irene Kamp that practically drips with humidity, based as it was on Thomas P. Cullinan's Southern Gothic novel A Painted Devil.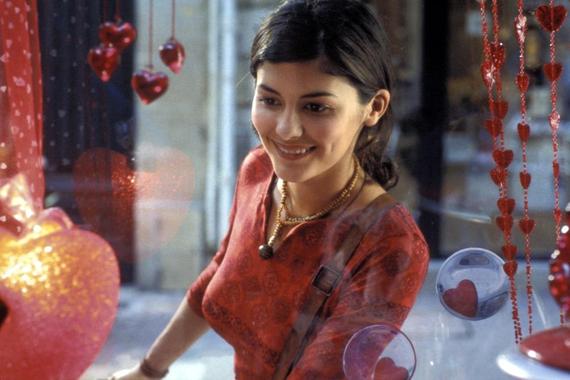 He Loves Me, He Loves Me Not (2002)
Audrey Tautou as you have never seen her! To say more would only reveal a few whopping spoilers in this brightly-lit but dark-as-they-come and uncategorizable confection. Co-written (with Caroline Thivel) and directed by Laetitia Colombani.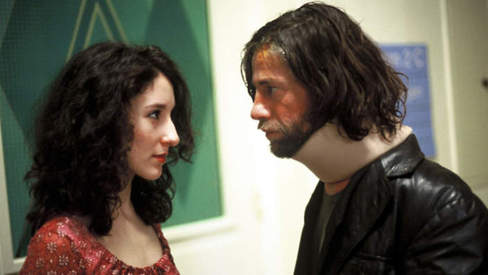 Head-On (2004)
Writer-Director Fatih Akin's terrifically alive treatment of a traditional romantic comedy premise (the marriage of convenience) is used as a springboard to examine Germany's Turkish immigrant community, the emotional messiness of sexuality, personal grief and the urge some of us have to destroy ourselves on the way to eventually surviving. The fact that Head-On's protagonist, Turkish-born Cahit Tomruk (played with galvanizing intensity by Birol Ünel, a tightly-wound actor often called the Turkish Klaus Kinski) meets his fellow suicidal Turk and lady love Sibel (wonderful Sibel Kekilli) in the booby hatch (after running his car headlong into a wall) already lets us know we are in a rather more frank and enervating milieu than that of a Hollywood romance. And if we needed a further reminder, we could witness how Sibel tries to persuade Cahit to marry her: by slitting her wrists in the recreation room, her spurting blood flying everywhere. It doesn't get more anti-Valentine's than that.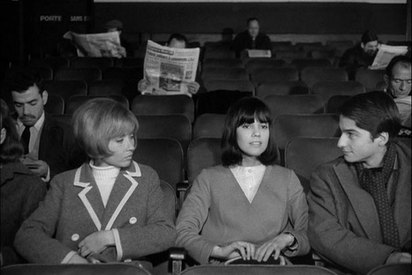 Masculin Féminin (1966)
Nobody gets a break in Jean-Luc Godard's 1966 protest-era firecracker and ode to "The Children of Marx and Coca-Cola." Not only is the film filled with Godard's signature off-putting long takes, abruptly shocking incidents and angry sociopolitical tangents, but also the young men are all self-absorbed poseurs who fancy themselves radicals and the young women are all self-absorbed fashion and pop-culture addicts. Completely frustrating, completely endearing and utterly not a joyous Valentine's Day e-card.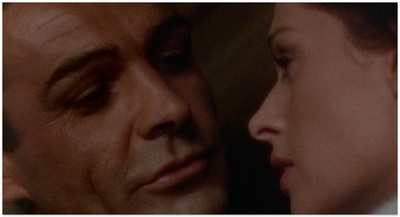 Marnie (1964)
The disturbing undercurrents of Alfred Hitchcock's late-career film make such themes as the implied necrophilia in Vertigo look like Chitty Chitty Bang Bang. Sean Connery plays Mark Rutland, a self-professed "sexual blackmailer," who ropes Tippi Hedren's Marnie into marriage in return for keeping quiet about her long history of fake identities and embezzlement. Part of that history involves her sheer terror of the color red. Jay Presson Allen wrote the screenplay from Winston Graham's novel. Watch it with someone you love and see if you can still muster any emotion after the devastating epilogue rips out your heart.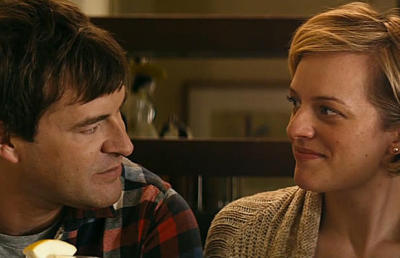 The One I Love (2014)
Mark Duplass and Elizabeth Moss star in a heady, mind-bending ode to insecurity and the other selves we secretly wish we were--when we imagine (erroneously of course) that we have compromised our other selves just to stay in a long-term relationship. When a young couple gets sent to a remote rental property in order to repair their marriage, the result is something akin to a They Might Be Giants Song written by Rod Serling. Charlie McDowell directs from a script by Justin Lader.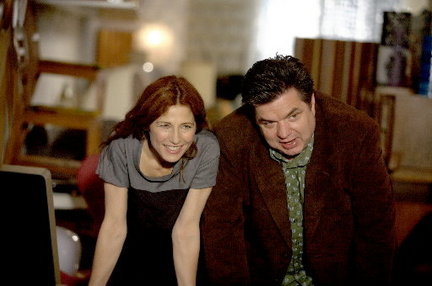 Please Give (2010)
Writer-Director Nicole Holofcener delivers a bitterly funny and brutally deadpan ensemble film about commitment, human kindness and relationships in the Big Apple. Catherine Keener, at her brittle best, plays a woman whose questionable career choice and moribund marriage to Oliver Platt are sending her running for potential volunteer opportunities, none of which she is in the least emotionally prepared to do. Meanwhile, she is waiting for the next door neighbor (terrific Ann Guilbert, from The Dick Van Dyke Show) to die so she can have her apartment. Her obstreperous teenage daughter (Sarah Steele) and the grandkids of the neighbor (Rebecca Hall and Amanda Peet) round out the cast of hopelessly disconnected misfits. The perfect movie to watch with your anti-Valentine.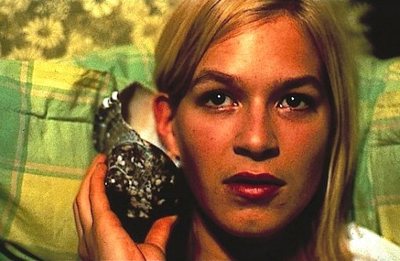 The Princess and the Warrior (2000)
Tom Tykwer's third feature, and the follow-up to Run, Lola Run again stars Franka Potente, this time as a far more reserved character, a nurse at a mental hospital who is on a very long road to escaping from the loony bin of her own making. Part heist movie, part psychodrama, and featuring an emergency tracheotomy and self-mutilation, you will have a long way to go to get the happy ending. But get there. Tykwer's assured hand promises that the tough stuff will be worth working our way through. Rather like life itself.
More of James Napoli's web content can be found here.