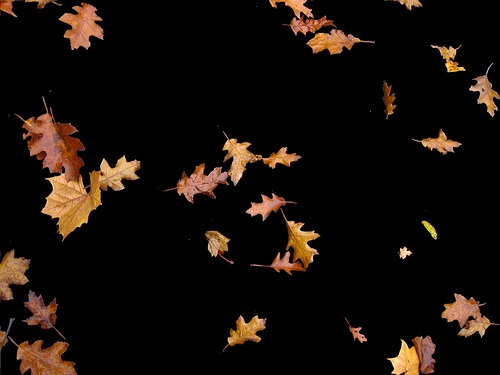 It's the time of the season. Change is in the air. But do not be afraid. For change is opportunity itself, opening up like a lotus flower or some other strained metaphor that helps indicate renewal.
Did I say inspirational? Well, not exactly. Let these delightful haiku poems guide you into the latest cycle of growth and self-improvement as ushered in by the fall equinox..
1.
The air is now crisp
I am still at the same job
End it all? Not yet.
2.
Soon, pumpkin carving
Jeez, it gets dark at, like, four
Depressed? Not me, dude.
3.
Leaves have hit the ground
Dead now, like my troubled mind
What?...What? I'm fine, man.
4.
Before fall is through:
Thanksgiving; family! Oh
I came from these freaks.
5.
Evening, cold wind
A sweater worn once again
End it all? Not yet.
More of James Napoli's comedy content for the web can be found here.