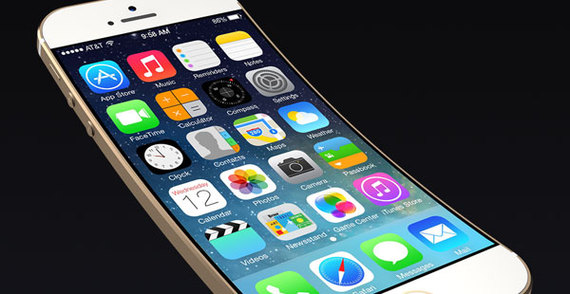 It sure was discouraging to see those election returns coming in and realizing that the Republicans have gained such major ground. I mean, the first thing I thought was that government regulations would start to go out the window, paving the way for a disastrous oh my God I am having so much fun with this new iPhone 6. Being a cinema purist, I was one of the last holdouts when it came to watching a movie on my phone, but the iPhone's retina HD display and bigger screen area have made me a convert. I totally binge-watched Mad Men, and it actually felt like a more intimate experience because I was so close to my device.
Anyway, this Republican midterm sweep has really galvanized my sense of outrage. Honestly, what if climate change suddenly gets swept under the agenda rug, and before you know it we're all baking to death and killing each other for a glass of water I totally love how they moved the power button to where you can access it easier, and the whole way it feels in the hand, the thinness and sleekness of it, make it a much more user-friendly experience. The contrast ratio is better and the viewing angles are improved. No wonder I can't stop looking at this thing!
But what definitely concerns me is that the whole Keystone pipeline thing could get fast -- tracked, and that kind of environmental threat is you should see the pictures this baby takes! I don't know how they did it because they're still using an 8MP sensor, and you have other phones out there that have already gone as high as 21MP, but I heard that Apple has been more concerned with a phenomenon called "Focus Pixels," which take in additional information about light sources and improve clarity. Whatever they did, this phone, with its front-facing camera, is the ultimate selfie machine!
Another thing, what if increasing Republican clout leads to more corporate tax breaks, fewer public services and fewer opportunities for the poor and middle class to succeed? America was founded on the idea that everybody should get the same breaks, and the Internet access on the iPhone is really solid. The LTE download speeds have increased, and Wi-Fi connectivity is way faster. A real game changer, especially since I spend so much time in Starbucks!
The ideology of the extreme wings of the Republican Party is also of deep concern. We don't want a rollback on our basic human rights and besides the battery life on the iPhone 6 is, finally, improved. I can't tell you how much that has improved my life. And isn't changing our lives for the better what being an American is all about?
More of James Napoli's comedy content for the Web can be found here.