Photos courtesy of Matty Gomez
There's an art to cigars: their making, their marketing, and their enjoyment. As Picture This Gallery's "Catadores" exhibition shows, there's an art about cigars as well. Billed as the first annual Cigar Art Exhibit and Long Beach Fire Department Fundraiser (ah, the irony: cigars and fire trucks), the exhibition features a fun and fascinating look at multi-media work based on cigars and the boxes in which they're sold.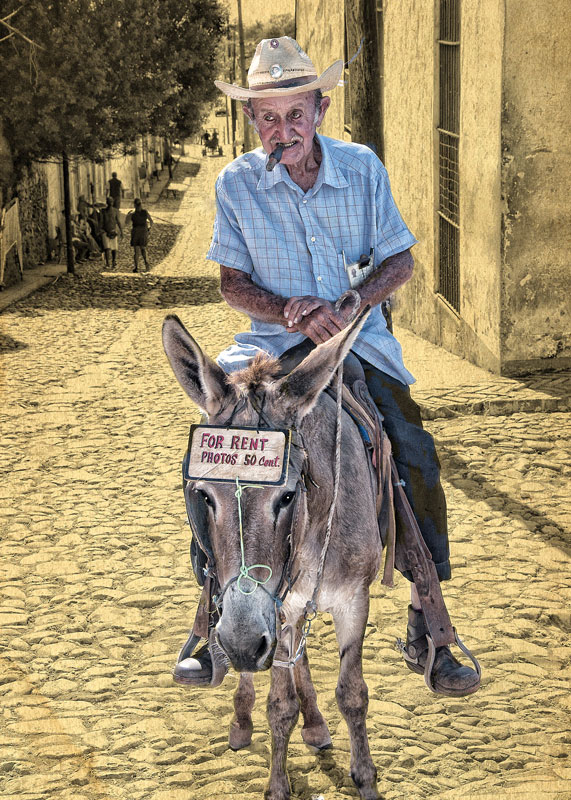 Curated by Marisol Gomez, the exhibition's title comes from the Spanish name for the men and women who perform a specific task in cigar factories. Not only do they conduct quality control checks on the cigars (lucky them), they also read newspapers and novels to the cigar rollers, the torcedores, who might otherwise get bored. In fact, Cuban brands like Montecristo and Romeo y Julieta were named after cigar rollers' favorite stories. (The process was nicely depicted in the Long Beach Shakespeare Company's 2011 production of Nilo Cruz's "Anna in the Tropics," where the catadore regaled the torcedores with "Anna Karenina.")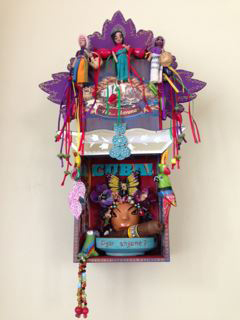 Cigars assail your senses and so does this show. It's interesting and lively, all the more so with "Buena Vista Social Club" playing on the sound system and, later, live performances by the redoubtable Omar Perez and Donde Son. The theme's interpretations are as many and varied as the manufacturers and types of cigars. The work references religious and secular shrines (Stephanie Escobar's "Alter A La Virgen;" Helen Fallon's "Cigar Anyone?," an homage to Cuba; and Melinda Rasch's "Resurrection," a Cuban cigar placed in an ornate candle holder mounted on the wall). It invokes gender issues (Gomez's "Untitled" photographs show a woman smoking cigars; in the States, at least, that's the butt of a Freudian joke). It alludes to the fine arts (Miguel Vasquez's commemorative boxes of Henri Matisse and Frida Kahlo) as well as to the practical arts (Barbara Rivera's purses: a fish, a frog, a rooster; and Carolyn Machado's crib, "Baby, Night Night").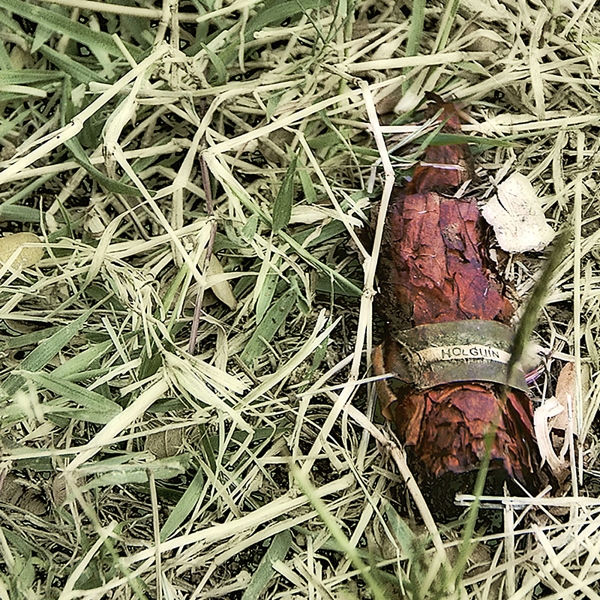 The exhibition also features studies (Fabiola Gamboa's "Cool Clarity;" Gomez's "Cohiba"), still lifes (Fae Horwitz's "Holquin"), and portraits (Robyn Feeley's "Bada Bing," in honor of James Gandalfini's Tony Soprano; Barbara Rivera's "Bo," after the proprietor of Bo's Cigar Lounge; and Joel Aquilera's "El Clasico" a woodburned portrait of a famous Mexican actor.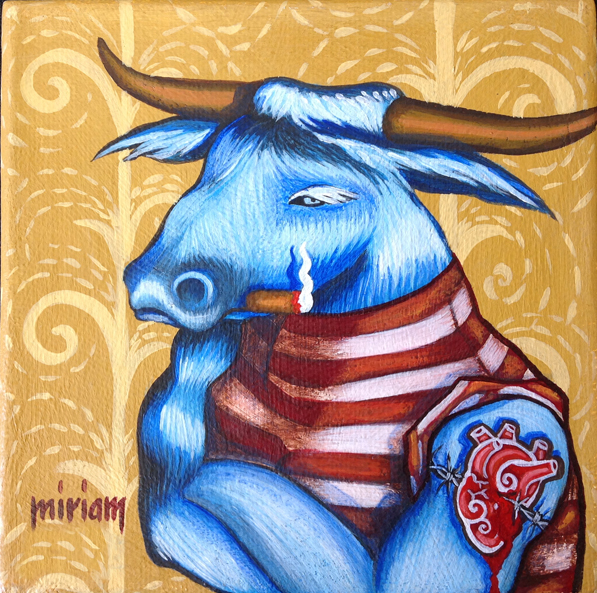 The work doesn't just show cigar and cigar box inspired artwork; it also shows portraits of people enjoying cigars. That says a lot about the culture of cigars (which, incidentally, is just like the culture of wine). Unlike cigarettes, Coke, or beer, cigars are meant to be savored. Not awash with chemicals or other additives, they're products of nature as well as a work of art. And, like futbol, they can bring people together on a global scale.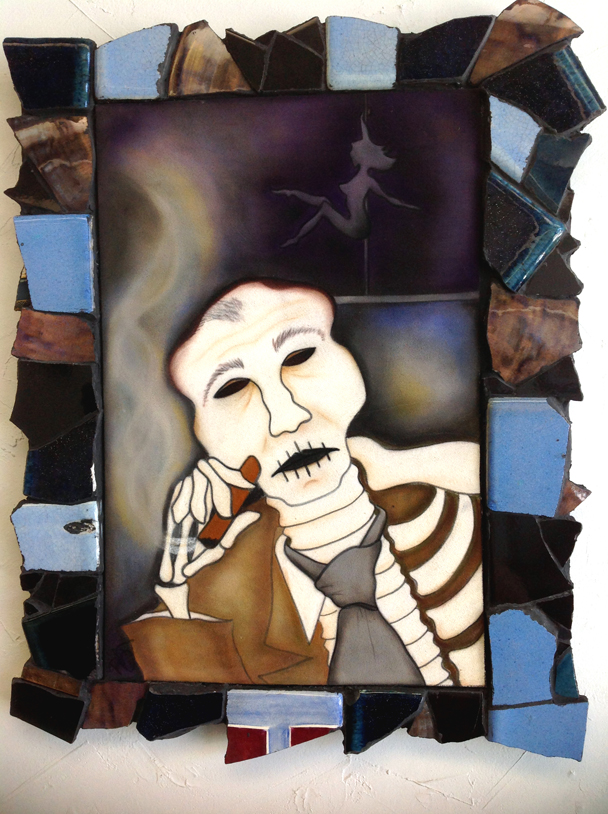 Artists include Fae Horowitz, Rafael Delgado, Cora Ramirez-Vasquez, Robyn Feeley, Robert Lebsack, Helen Fallon, Saul Aguilera, Scott Teson, Carolyn Machado, Melinda Rasch, Barbara Rivera, Miguel Vazquez, Jesus de Dios, Joel Aguilera, Sean Munley, Fabiola Gamboa, and Marisol Gomez.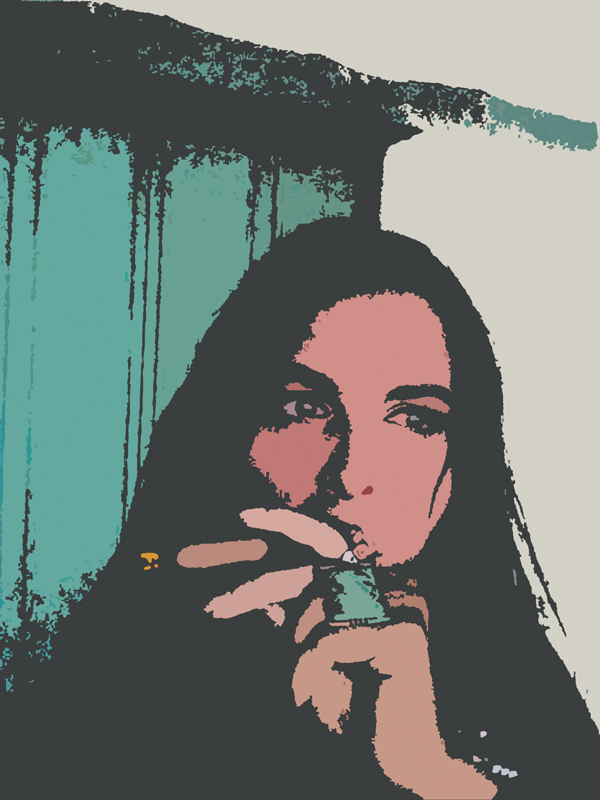 The exhibition runs through August 31st. Gallery hours are noon - 7pm, Tuesday - Friday, 10am - 5pm, Saturday. The Gallery is located at 4130 Norse Way, Long Beach, 90808. For more information, call (562) 233-3726 or visit http://picturethisgallery.weebly.com/index.html.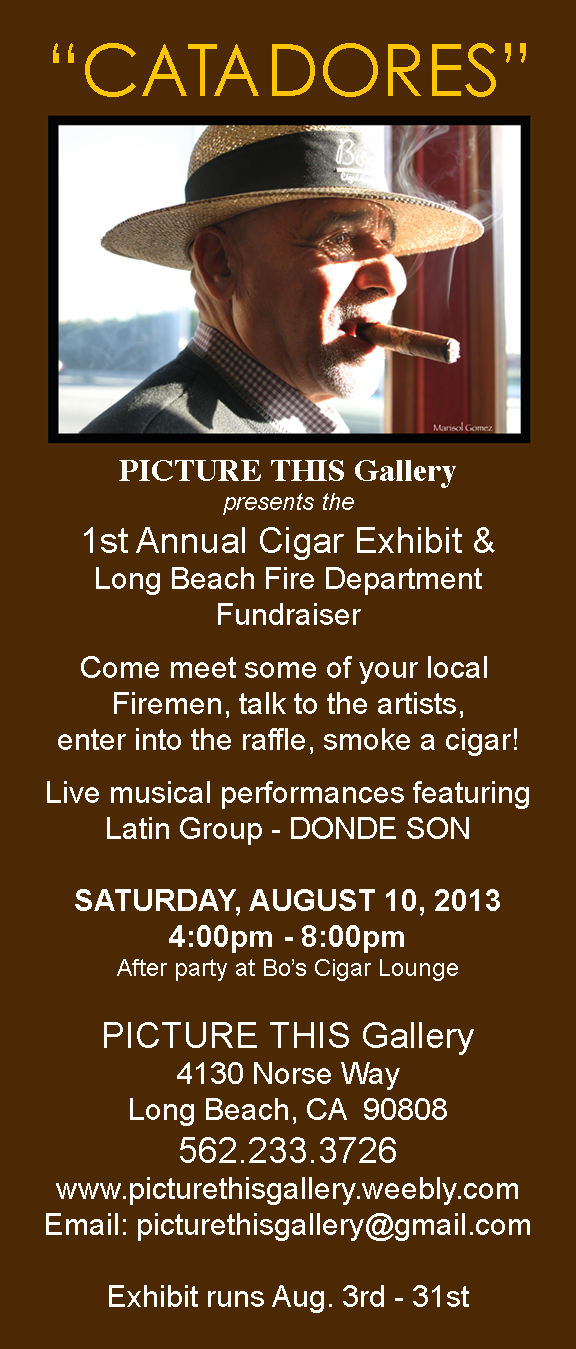 Gallery hours are noon - 7pm, Tuesday - Friday, 10am - 5pm, Saturday. The exhibition runs until August 31. The gallery is located at 4130 Norse Way, Long Beach, CA 90808. For more information call (562) 233-3726 or visit http://picturethisgallery.weebly.com/.