With the Tony Awards only a few days away (June 13) and nearly every theatre-oriented website extolling predictions for the ceremony, I thought it appropriate to weigh in on the past Broadway season, and even toss out a few of my own picks for best in show.
It is nearly impossible to dismiss the fact that Broadway experienced a rather lackluster year, star-studded shows or not, as can easily be seen by the list of Tony nominations. When musicals like Memphis and Million Dollar Quartet are able to snag nods for Best Musical, and the dreaded Addams Family can be listed as having one of the Best Original Scores, it's certain that the creative juices flowing around Times Square were strained this past season.
Perhaps this season is slightly a result of the recession bounce-back effect. In late 2008, as the realities of a recession were preparing to strike Broadway, the New York Post's Michael Riedel reported that "backers who regularly used to cut checks for $200,000 have all but vanished."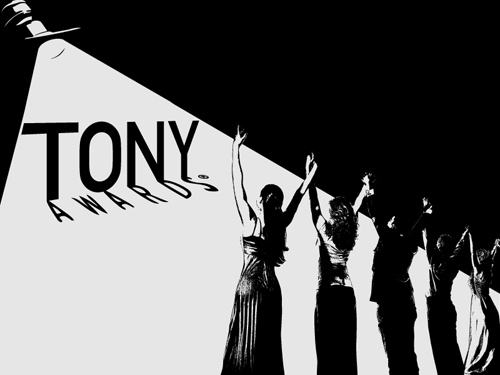 There were, of course, Broadway cheerleaders during those hard times, claiming that art would endure and the show would go on, but what turned out to be more accurate was that the full effect of scared theatre funders and opportunistic producers would not be completely realized for years to come.
Just look at the celebrity-filled stages over the past few seasons, culminating in a string of Hollywood productions this time around. From Catherine Zeta-Jones in A Little Night Music -- audiences would never eat their musical vegetables like this show without a celebrity endorsement -- Jude Law in Hamlet, Christopher Walken in A Behanding in Spokane, Denzel Washington in Fences, and so on.
Production costs on Broadway are through the roof, as it costs upwards of $3 million to put on a play while musicals can run between $7 million and $11 million, according to FoxBusiness.com. It's no wonder that producers felt squeamish about relying on actual art to sustain a production. After all, A Steady Rain proved that a complete bore could become a hit merely because it featured Hugh Jackman and Daniel Craig, while a worthy revival like Ragtime couldn"t find an audience as it had no Hollywood-linked names.
Thank goodness for the Tony nominating committee realizing Ragtime and Finian's Rainbow were deserving of a nod for Best Revival of a Musical, although the front-runner is the Kelsey Grammer starring La Cage aux Folles.
Every name in the best leading actor in a play category can claim Hollywood stardom, from Law, Walken and Washington to Alfred Molina (Red) and Liev Schreiber (A View from the Bridge). All gave award-worthy performances, but that could be due to the lack of opportunity for a regular Broadway Joe in this creative dry spell.
Broadway's one-time crown jewel, Kristin Chenoweth, has spent more time in Los Angeles than on the stage since her exceptional turns in You're a Good Man Charlie Brown and Wicked, leading to an experiment gone wrong in this year's Promises, Promises. Her name is nowhere to be found on the Tony ballot.
The most intriguing production to hit Broadway this time around was American Idiot, a concert-like musical based on the music of Green Day and shepherded to the stage by director Michael Mayer. While the show is by no means another Spring Awakening -- a show that wasn't even the next Rent, despite what teen audiences would have you believe -- it was certainly the most creative idea to hit Broadway this season, although Fela! gives it a run for its money in that category. Of course, don't look for Idiot to get much love on Tony night, as the show was mostly snubbed by the nominators.
Plays fared a little better, with Enron, Time Stands Still, Next Fall and Red all proving that good pieces of art have a place on Broadway -- all but the London-born Enron have been able to stay open for more than a few weeks, while Time Stands Still is gearing up to re-open only a few months after closing.
If I were chosen to vote for the best productions on Broadway this past season -- feel free to take me up on that idea, Tony folks -- my picks would look something like this: Next Fall as Best Play, American Idiot as Best Musical, Everyday Rapture as Best Book of a Musical, Enron as Best Original Score, A View from the Bridge as Best Revival of a Play, Ragtime as Best Revival of a Musical, Liev Schreiber as Best Leading Actor in a Play, Viola Davis as Best Leading Actress in a Play, Douglas Hodge as Best Leading Actor in a Musical and Sherie Rene Scott as Best Leading Actress in a Musical. And Mayer didn't even get nominated for his direction of Idiot, so I'd abstain from that category.
The most dramatic thing that could happen at the Tony Awards on Sunday would be if Newsweek"s Ramin Setoodeh showed up for a public beheading at the hands of the telecast's host, Sean Hayes. Short of that spectacle, this past Broadway season will fade away into the annals of theatre history, and hopefully never be brought up again.