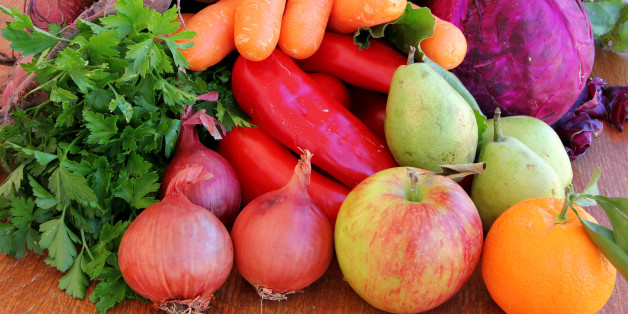 The benefits of a vegetarian diet are numerous, and include lower blood pressure
and longer life spans. Even those who are not vegetarian may want to have some lighter, meat-free meals especially in hot summer months. The recipes here are family-friendly and kid approved!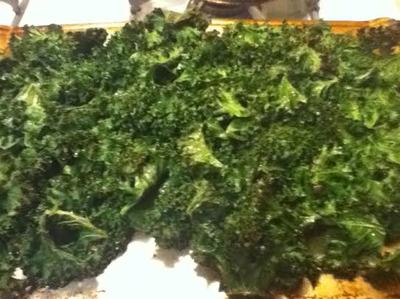 Mai's Krishna Veggie Curry is a favorite of the children of Mai Trinh, founder of Mai Health Now. It packs a huge amount of veggies in one dish.
1 cup cauliflower cut in small florets
1 cup broccoli cut in small florets
1 large potato (peeled and cut in ¾ inch cubes)
2 carrots (cut in 1/3 inch slices)
1/2 cup of peas
1/2 cup sour cream
1 cup milk
2 TBS flour
1/2 tsp turmeric
1 tsp cumin powder
1 TBS coriander powder
1 1/2 tsp salt
Ghee for sauteing
Steam broccoli & cauliflower until tender -- set aside. Sautee potatoes and carrots on high heat until golden and tender. Pour in peas and broccoli and cauliflower. Set veggies aside.
In small saucepan put 1 TBS ghee and add flour and milk. Bring to a boil and cook until mixture thickens. Add all spices except salt and cook 30 seconds more. Then stir in sour cream and salt. Mix veggies with sauce and serve over brown rice or favorite whole grain.
Five-Layer Quorn Dip Bites
Some meat eaters, and even long-time vegetarians, look for alternative ways to prepare traditional dishes. Quorn is a natural meat-free alternative that adds a punch of protein and is popular with kids.
1 whole avocado 1/4 cup low-fat sour cream
1/4 cup salsa 1 tablespoon olive oil
1 1/2 cups Quorn beef grounds 1 tablespoon chili powder
1/4 teaspoon cumin 1/8 teaspoon garlic powder
Pinch of salt Tortilla chip cups or other cup-type
2 green onions, finely chopped chip or cracker
2 green onions, finely chopped 1/2 cup shredded low-fat cheddar cheese
1/2 cup black olives, sliced 1/4 cup finely chopped cilantro
Combine avocado, sour cream and salsa in food processor and puree until smooth. Pour avocado mixture into a zip-top bag and cut small corner out of bottom of bag for piping. Set aside. Heat oil in medium skillet over high heat. Add Quorn grounds, chili powder, cumin, garlic powder and salt. Stir and toss until heated through. Set side. Line serving platter with tortilla chip cups and pipe avocado mixture into each one about 1/3 full. Top with 1 teaspoon of Quorn grounds, sprinkle of cheese, pinch of green onion and black olive slice. Garnish with sprinkle of chopped cilantro.
Orzo & Quorn Chick'n Salad
This is a quick and easy chicken salad alternative that is a hit with families.
For dressing:
2 tablespoons olive oil
1 tablespoon red wine vinegar
1 teaspoon freshly squeezed lemon juice
1 clove garlic; minced
1 tablespoon dried oregano
1 teaspoon freshly ground black pepper
For Salad:
1/4 red onion; finely chopped
1/4 cup Kalamata olives; pitted and chopped
1/4 cup finely chopped fresh parsley leaves
4 cups cooked orzo
1/3 cup feta cheese; crumbled
2 cups finely chopped romaine lettuce
1 small cucumber; seeded and diced
1.5 cups Quorn Chick'n tenders, chopped
Make the dressing: Combine all ingredients for dressing in a bowl and whisk
Make the salad: Place all ingredients for salad in a bowl and toss gently to combine. Drizzle one half of dressing over salad and toss well. Taste and add remaining dressing as desired and gently retoss.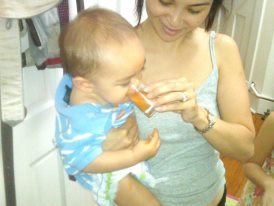 Kids of all ages love smoothies
Mai Amazing Banana Blueberry Spinach Smoothie
Smoothies are always a hit in summer and can be a great way to get some extra veggies into your family's diet.
2 cups baby spinach
2 cups ripe bananas
1/2 cup frozen blueberries
1/4 cup coconut water
Place all ingredients in blender until smooth and drink up. You can add a favorite 100 percent juice in place of the coconut water if you prefer.