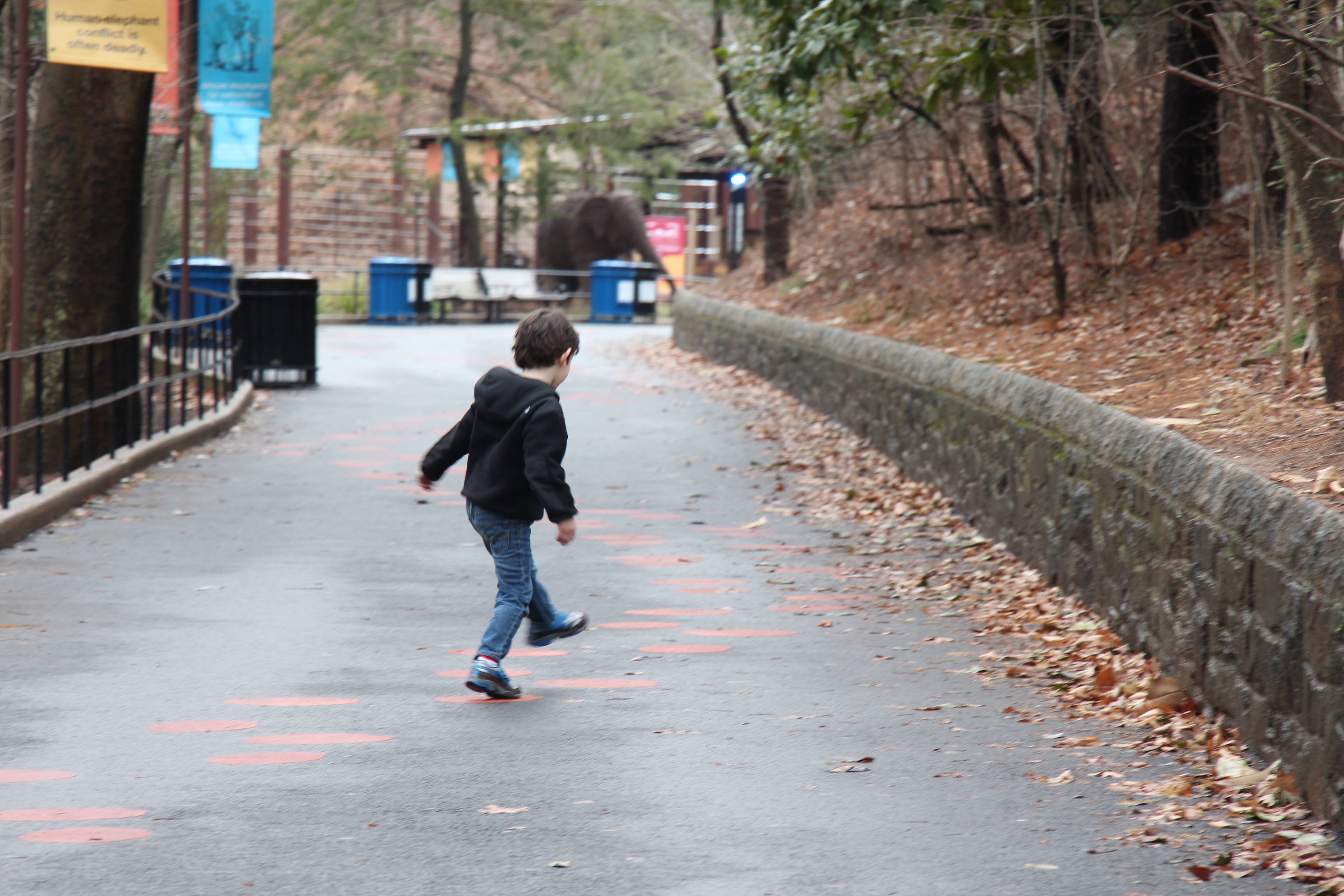 Spring break is quickly approaching. With so much to do in our area, it helps to have a plan. This year, make spring break interesting by creating a passport to D.C. with your children. Instead of gaining admission to foreign countries, your passport will get you access to different destinations right here in your own backyard. Have fun with the project by making a passport before spring break starts. Simply fold construction paper half, have your child draw a seal on the front and fill it with your travel goals to create excitement about how you plan to fill your spring break days. Once spring break arrives, be sure to take your passport along and give your child a stamp when you visit each destination.
For "travel" inspiration I turned to our area's expert on fun for families Amy Miller, founder of the ultra-popular website Our Kids.com, which contains a dizzying array of nearly 800 activities to do each day. Amy came up with a "best of" list of twelve destinations in three categories you can include in your passport to get you started: Artsy/Indoors; Museums; and Outdoors.
Artsy/Indoors
1. For those with later spring breaks, visit Imagination Stage and catch James and the Giant Peach.
2. Catch Three Little Birds at Adventure Theatre-MTC.
3. If the weather is just way too cold, play indoors at the Be With My Playseum in D.C. or Bethesda, check out a new indoor pool or waterpark or bounce the day away in Sterling at Rebounderz.
4. Visit the National Gallery of Art. Bring a pad and some colored pencils and let the kids explore and pick something to try to draw. Be sure to stop by Cascade Cafe where you can view the waterfall, which will keep the kids entranced for quite some time.
Museums
1. National Postal Museum -- this is a hidden gem in the D.C. area and with hands-on and interactive features, it's good for all ages. Our favorite is the Alphabetilately A to Z exhibit where you can see the ABCs of stamps. Might make a fun game for the younger set.
2. Cherry Blossom Festival -- yes, it'll be crowded, but they are gorgeous! Go early and walk around the Tidal Basin. Or, if you want to avoid the crowds, head over to the National Arboretum, where they have cherry blossoms plus a plethora of other plants. You can even make a reservation for a paddle boat.
3. Day trip! Head to Baltimore and visit the Maryland Science Center or the National Aquarium. Both are great options and make for a fun day.
4. Visit the free Smithsonian National Museum of Natural History. From dinosaurs and gems to live butterflies and the insect zoo, this is a pleaser for all ages. Again, pack a lunch and make a day of it. While there you can also catch one of the many shows at the IMAX theater.
5. Visit the National Building Museum. For a minimal admission fee, kids can play in the Building Zone, visit the Play Work Build exhibit or the newest exhibit Green Schools.
Outdoors
1. Visit Great Falls National Park. If we get a gorgeous spring day, make it a day trip, pack a picnic lunch and hike all around the area.
2. Visit http://hikingalong.com/ and try out a new hike with the kids. You can also view a bunch of reviewed hikes.
3. Hop over to Butler's Orchard or Ticonderoga Farms for their springtime events.
4. Take a hike around Roosevelt Island. This is a family favorite and a great way to enjoy the outdoors. Views of D.C., Georgetown and Rosslyn abound as well as a little history at the center of the island.
These are just some ideas to help you get started. If you still need help filling up your passport, check out Amy's website, Our Kids, which contains a nearly endless list of activities and a weekly newsletter highlighting the best of the week that will be sent to you for a small annual fee. The activity database can sorted by date, age, and location to help you find the perfect activities to keep your little (or big) ones busy. Other fun destinations could include water play in an indoor pool, a play date at a friend's house, completing a craft project in your living room, or visiting one of our area's many nature centers. Given some thought to dedicating one day to going somewhere new and another day to returning to an old favorite you haven't visited in a while.
Make the most of your spring break!