Mother's Day is around the corner. If there is a Mom in your life who loves her camera chances are she wants some new gear. While the latest Nikon or Canon might not be in your budget, getting her a gift related to her favorite pastime is a great way to show her how much she is loved. Here are some ideas for every budget.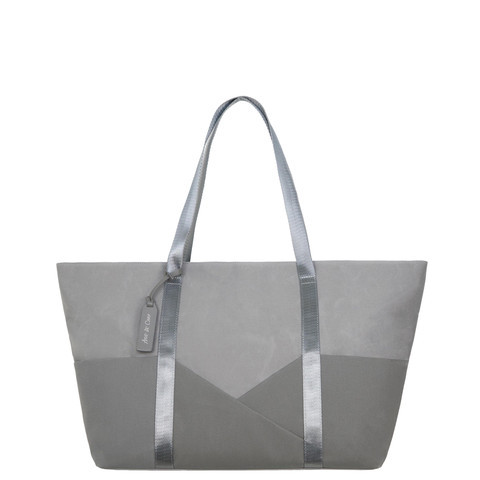 Aide De Camp Camera Bag
Camera Bag: If Mom loves to carry her camera, chances are she wants to carry it in a cute camera bag. Besides being stylish, carrying a cute bag doesn't scream "I've got expensive gear in here" the way a traditional camera bag does. Aide De Camp's Nadine bag is the perfect choice for the Mom with a Camera. The Nadine Travel Tote was designed specifically with Moms in mind with tons of pockets and even laptop padding that can be used as a changing pad. A removable camera insert makes it easy to use the bag seamlessly as a "regular" bag and camera bag. If Mom has a purse she already loves, try a Bailey Camera pouch so that she can safely carry her camera in any bag.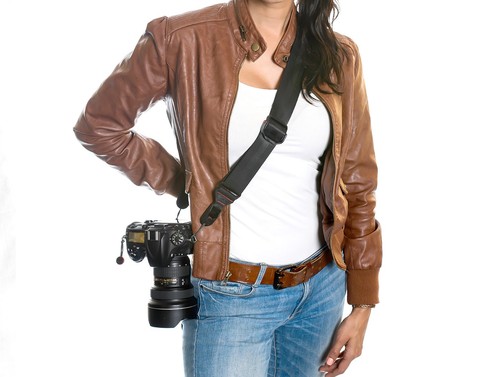 Peak Design Slide Strap
Camera Strap: DSLR's can get heavy quickly, especially when Mom is chasing little ones around while holding it. A comfortable camera strap is a must. I tend to use big, heavy lenses and am picky with it come to straps. The Peak Design Slide is the most comfortable one I've ever used. It has padding on the shoulder, is easily adjustable which makes a great choice to accommodate any bust size, and the fabulous Peak anchor system makes it easy to switch from carrying as a sling to around the neck. It even comes with a tripod plate. Go luxe with a Slide with leather details or in a fun color.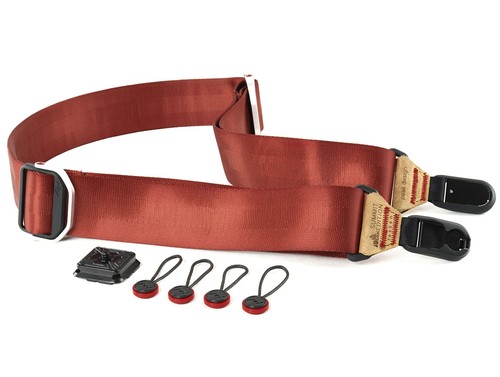 Peak Design Slide Summit
ShutterHuggers: Sometimes the smallest things can have the biggest impact. ShutterHuggers are small, plush animals that fit over a camera lens making it so much easier to get kids' to look at the camera and give fun, natural smiles. There is even a version for mobile phones.
Lensbaby: Mom may have a long list of new camera lenses she wants and chances are a Lensbaby is on the list. Lensbaby lenses create amazing images just not possible with regular lenses and can really allow photographers to be stretch their creativity. The Twist 60 Optic is quickly becoming a favorite for its ability to isolate the subject surrounded by an amazing swirl pattern and give a timeless, vintage look. Other Lensbaby options are available for different looks and any could easily become her new favorite.
Field Pouch: Chances are when Mom packs her camera bag she's got a lot of stuff she throws in there from SD cards to cables to batteries to flash modifiers. Or maybe it's treats for her little subjects to get them to cooperate. Help her stay organized with a Peak Design Field Pouch. It can also be attached to one of Peak's camera straps to make it into its own bag.
Video Assist and Monitor: Many Moms who love photographs want to capture video as well. She wants video of her own children for obvious reasons but adding video into client sessions is also growing in popularity and can help set her apart. The Blackmagic Video Assist fits in a camera's hotshoe, can record onto the same SD cards her camera uses, and can also be used as a monitor for self-portraits or to share with others. It's operated by touchscreen so it's easy to operate.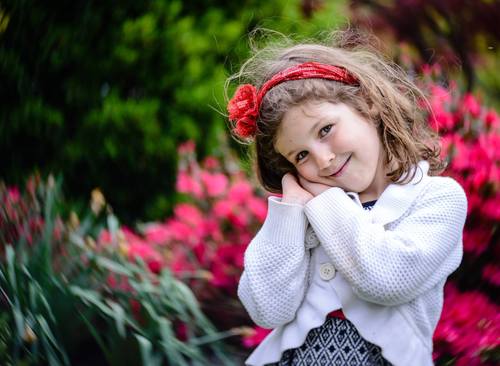 Photo with Lensbaby Twist 60 by Jamie Davis Smith Photography
Mobile Phone Accessories: Many Moms use the camera they have with them, even if it's not their big camera. It's very possible to take great photos with a mobile phone. Let her up her mobile photography game with a few accessories. Olloclip's 4-in-1 or wideangle/telephoto lenses, especially paired with their Studio case, can help her make stunning photos with her phone. For a little more creativity, try the Lensbaby Creative Mobile Kit. And, so that she can easily get her photos off her phone, get her a Polaroid Zip inkless printer for instant, smudge-free prints.
Lighting: Even natural light photographers may find they need a little boost from time to time. Check out the affordable line of Flashpoint LED lights from Adorama camera store that can be balanced for daylight or tungsten. Or, if food or product photography is more her thing try the highly recommended Lowel Ego light so she can fool viewers into thinking she is using only natural light.
Education: Mom probably knows that education in photography is one of the best investments she can make. Surprise her with a class she can watch on-demand from CreativeLive. Or, offer to sign her up from Click Photo School where she can take classes online and get feedback from some of the best. Or, head over to the Click & Co. Store from Clickin Moms and pick up one of the latest Breakout sessions that can fit any budget, including some new ones like The Sincere Storyteller, Behind the Scenes: Ordinary to Extraordinary; or Life + Style: A Guide to Beautifully Honest Family Photography.
Prints: Make sure Mom gets to enjoy the fruit of her labor and can enjoy looking at her photos. Not sure where to start? Upload photos to Tweed Wolf and let their team curate a special album or choose an unusual item from Tiny Prints like a photo pillow, metal photo collage, or some notebooks with her images on the cover.
Photography Swag: If Mom loves photography, she probably loves anything photography-related. The Click & Co. Store has it all from camera keychains, necklaces, and even tape dispensers to Mom's Gonna Snap and It's Golden Hour Somewhere tee shirts, to books, bags, and more.
Whichever way you choose to show the Photo Mom in your life that you love her, she will be thrilled that you chose such a thoughtful way to help her celebrate her day.