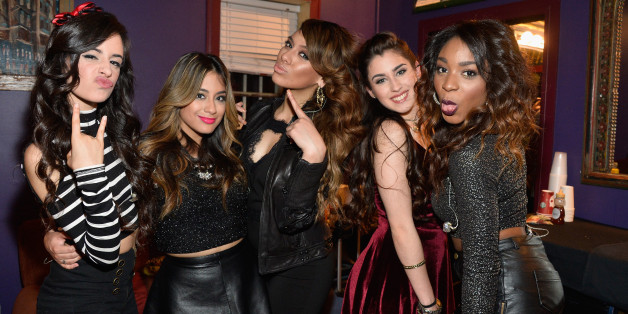 Only two years ago, Simon Cowell placed five young female singers into a group during the U.S. version of The X Factor. It was something that had worked before. One Direction went through the same process in the U.K. version of the show. Ally, Camila, Dinah Jane, Lauren and Normani would become Fifth Harmony. Although they failed to win the competition, their fans did not give up on them. In less than a year, they would go on to headline a mall tour across the country.
The first single from their EP, "Miss Movin' On," became a hit. "Miss Movin' On" debuted at spot No. 85 on the Billboard Hot 100, a rare feat for such a brand new group. To their surprise, even "The X Factor" judge Demi Lovato took notice. So much so, in fact, that she gave them a spot to open up for her widely successful Neon Lights Tour. After months of touring and gaining exposure, Fifth Harmony has finally released the single "Bo$$" from their first full-length album. From the cover art to the lyrics to the hip-hop influenced rhythm of this brand new single, the ladies of Fifth Harmony are proving that they are a group to watch.
"Bo$$" screams female empowerment. The artwork for the cover alone makes it clear that Fifth Harmony is ready to be taken seriously as a group. Pictured in all white, figure-hugging outfits, the girls exude the confidence that is evident in the song. In the opening verse of the single, the girls insist that they "want a Kanye not a Ray J." Later on, the hook declares their love for a very powerful female: First Lady Michelle Obama. Any lingering doubts about whether this is the next girl power anthem? After they spell out confident, the girls pledge allegiance to independent women everywhere. Meanwhile, it is hard not to start moving. A strong beat carries the melody throughout the duration of the song. "Bo$$" proves that the members of Fifth Harmony are not the same girls they were two years ago. Furthermore, they are ready to share their growth with the world.
Only one question remains: What is next for Fifth Harmony? If this single is any hint of what the new album has in store, Fifth Harmony will undoubtedly have a successful year. As they grow up in the spotlight, their music will too. It is better for them to reflect their growth in their music than continue to make similar tracks. "Bo$$" is a step in the right direction.