Tonight, at the All Star Game, Major League Baseball will honor a great, brave man -- an athlete who had to hide behind fear and shame while still trying to live up to his God given potential as a ball player.
His name was Glenn Burke and he was shamed out of baseball by the stigma and fear that being gay held in the national consciousnesses at the time. He also gave the world the first high five on October 2, 1977, when he threw up his hand to meet Dusty Baker at home plate as he hit his 30th home run.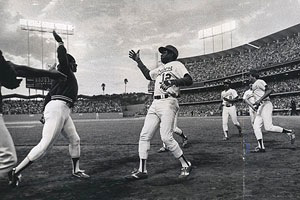 A lot has changed and a lot hasn't. I am co-producing a film about this funny, sweet, powerful, talented American man. Tonight's tribute will make a poignant ending!
This past week my husband and I, to celebrate our 30 years as a married couple, retraced a section of the Missouri River called the White Cliffs that Lewis and Clark and their brave Corps of Discovery paddled as they looked for a water route, west, across the country. We went with Missouri River Outfitters and Dayton Duncan, a scholar, writer and storyteller. He retold the stories of the courage the Corps showed as they faced uncertainty and harsh physical and mental hardships.
We were able to experience the astounding beauty of this extraordinarily stunning and, now, protected national treasure (thank you, Conservation Lands Foundation); and we were able to share, like any other citizen of this great country, the same privilege that Lewis and Clark saw and experienced.
Our founders fled persecution and sought freedom -- freedom to believe in whatever God they wanted to believe in.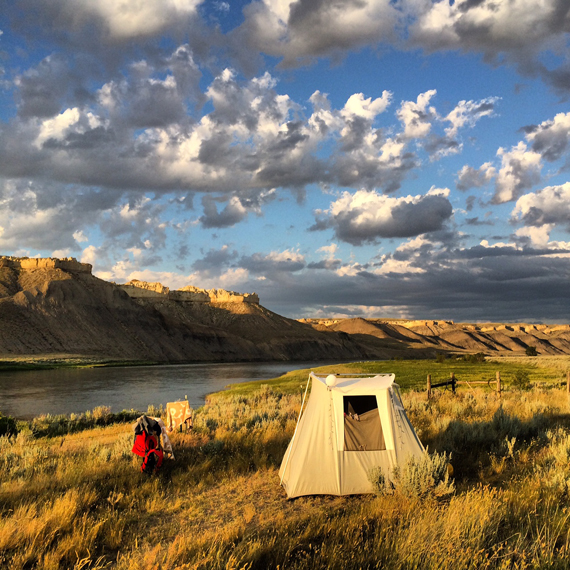 Sadly, as that freedom was sought and fought for, many indigenous peoples were denied theirs or killed. That is a grim but true national tragedy. No where is it more evident than throughout the American West.
Now, freedom has grown up a little. Thanks to countless others and the legal team that overturned Prop 8, gay and lesbian families are allowed to marry in California and in many other states. They get to exercise the freedom to love who they want, say what they want, be who they want to be.
Today, I honor Glenn Burke and ALL the heroes who have brought us to this day and all those courageous beings who will lead us on!
America, the BEAUTIFUL!