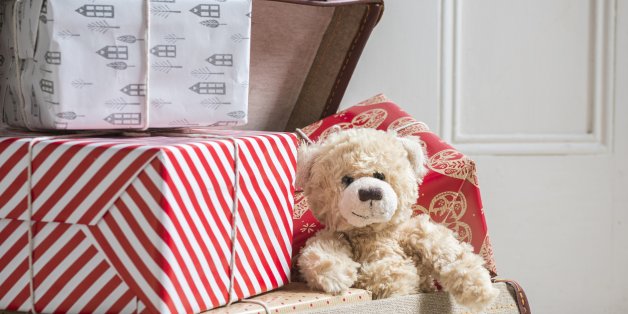 Written by Jan Cloninger
I was talking with a parent of a twenty-something young person the other day. She was struggling with how to let go at this stage of her child's life.
I think letting go is one of the most challenging and rarely thought about experiences in parenting. I know I had many moments when I wondered if I was holding on too tight as my son was growing up.
From the moment our babies are born, life changes. Our wants and needs are no longer our first priority, because we have this little one who is totally dependent on us for everything! So of course it's challenging to imagine they will ever be capable of navigating the world without us.
It's great that it works that way. It allows our babies to survive and thrive. But there comes a point, often way too quickly, when we realize we have to make small shifts and changes so that our baby can continue to develop. Those milestones are often met with mixed emotions -- "Yeah, look at what they can do!" and "Ahhh, they're not ready for that -- they're growing up too fast!" That process continues over and over again throughout the years that we parent.
The best advice I can give any parent is to think about what stage your child is about to enter, and ask yourself: Have I properly prepared her to make that transition? Knowing you have makes letting go a little bit easier.
Whether your child is getting ready to head off to preschool, enter middle school, start driving the car, begin to date or leave the house for college or a job, if you've thought about the skills, tools, and knowledge she will need in order to maneuver that next step at least you can take a deep breath and know that you've prepared her as best you know how.
On the other hand, If we get too focused on how much we enjoy taking care of our children and continue to intervene to the point that we are holding on too tight, we can hinder their development. Letting go is much harder, when we instinctively know that our child isn't ready for that next step because he hasn't been equipped with the skills, tools or knowledge he needs to be successful.
As our children are growing up, if we can remember that ultimately our job is to raise responsible, productive young people who can one day go out into the world and create a life they can be proud of, the process of letting go can be a satisfying and gratifying experience. And through the years it can continue to be a joyful process -- even though there may also be a little hint of sadness mixed in.

To view parenting videos, articles, or to contact Jan visit http://www.aplacetoturnto.org