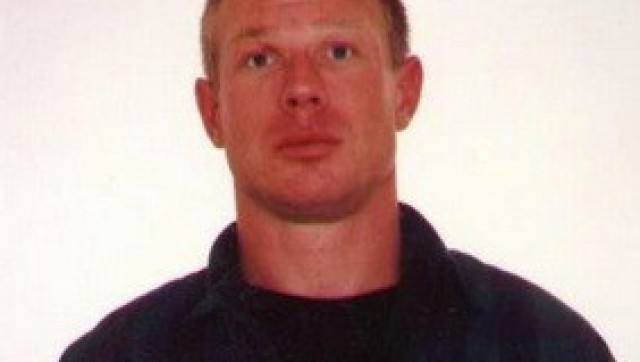 In addition to thousands of convicted criminals, California's prison population includes dozens of wrongfully accused prisoners whose innocence remains unrecognized by the criminal-justice system. Some of these men are behind bars because of bad luck; others will spend much of their lives incarcerated because of bad laws or problems within the system that go largely unrecognized.
Daniel Larsen is one of those unfortunate men. On June 14, 2010, a Los Angeles District Court judge reversed his conviction and ordered him released. The California Innocence Project helped prove him innocent of the felony weapons charge that sent him to prison for 28 years to life. However, he remains incarcerated to this day pending the California attorney general's appeal of the reversal.
The California attorney general's office is not pursuing the justice it is sworn to uphold. Instead, it continues to rely on "technicalities" to fight Danny's release. The facts of Danny's case are simple and explain both how easy it is to be wrongfully convicted and how difficult it can be to undo that conviction.
Danny was convicted of being a felon in possession of a weapon and sentenced to life in prison under California's "three-strikes" law. The conviction was based on the conflicting and often incredible testimony of two police officers who couldn't even remember or agree on which of them was driving the patrol car that night. Danny's defense attorney did not hire an investigator and did no investigation of his own. The jury, hearing only from the police officers, convicted Danny.
When the California Innocence Project looked into Danny's case, we discovered that a former chief of police and his wife had been at the scene of the crime, only a few feet away from Danny, and knew that Danny did not throw the knife which he'd been accused of possessing. Those witnesses were mentioned in the defense attorney's notes but never contacted.
After pursuing petitions for habeas corpus in the state courts, the California Innocence Project filed a petition in federal court claiming that Danny had been deprived of his constitutional right to effective assistance of counsel and that he was actually innocent. Unlike the Los Angeles County district attorney's office, the attorney general's office opposed the petition without ever contacting the two critical witnesses we identified and who had submitted sworn affidavits attesting to Danny's innocence. In addition the attorney general's office argued that under the "Anti-terrorism and Effective Death Penalty Act" (AEDPA) it was "too late" for Danny to seek relief in federal court.
AEDPA is the perfect example of how labels drive politics and legislation. Like The Patriot Act, it was passed and signed because few politicians are willing to take a stand against acts with these kinds of titles. But AEDPA is bad law and throws unwarranted procedural road blocks in front of efforts to undo wrongful convictions.
The California Innocence Project conducted two hearings in federal court. In the first, after we heard testimony from our two percipient witnesses, the magistrate judge concluded that Danny was "actually innocent" of the crime. This allowed the judge to ignore the timeliness objections raised by the attorney general under AEDPA. In the second hearing, we proved that Danny's conviction was the product of constitutionally deficient representation by his defense attorney.
Both decisions were approved by the federal district court judge assigned to the case over the vigorous opposition of the attorney general's office. After losing before the district court, the attorney general's office appealed these decisions to the Ninth Circuit Court of Appeals. In the Ninth Circuit, the attorney general continues to argue that the petition was untimely, and that even if Danny is completely innocent, he must continue his lifetime incarceration.
The popular wisdom is that criminal defense attorneys do not seek justice and, instead, hide behind technicalities. Sadly, prosecutors do not always seek justice and also avail themselves of technicalities to block efforts to undo wrongful convictions. We call on the California attorney general to pursue justice in this case and free Danny Larsen.
Jan Stiglitz is a professor of law at California Western School of Law in San Diego and co-director of the California Innocence Project. Brian Banks was exonerated of a wrongful rape charge on March 24, 2012 with the help of the California Innocence Project. He continues to rebuild his life, advocate for others who are wrongly accused, and pursue a career in football.