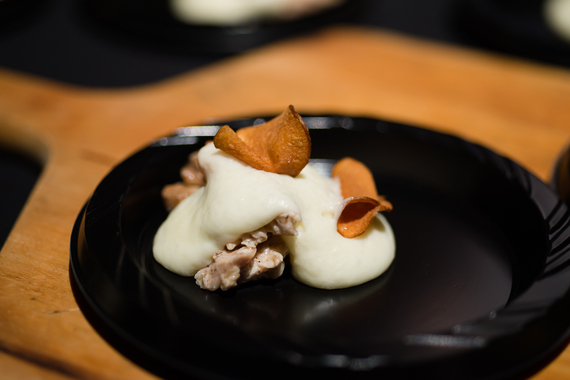 A dish made with chicken, potato, and pickles may sound a bit mundane, but Emily--a cozy pizza parlor in Brooklyn--prepared one of the most creative dishes using these common ingredients at Thrillist's Fest of the Best this past weekend.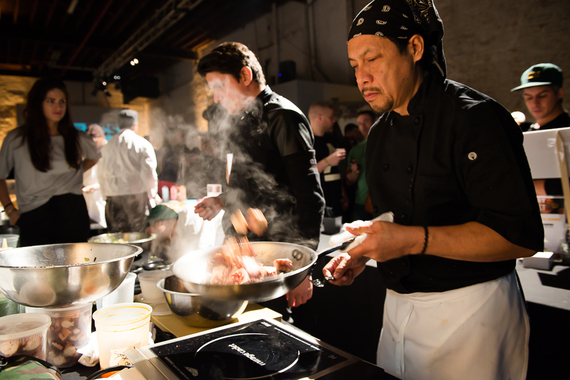 Emily was one of many restaurants showcasing their top dishes at Fest of the Best, a mouthwatering foodie event featuring everything from live music to classy cocktails to free giveaways to, of course, lots of delicious food. Upon checking in, all guests received a poker chip that was used to vote for their favorite food item. As dozen or so restaurant chefs engaged in a friendly competition to determine the best of the best, event attendees delighted their taste buds with a full course menu of surf and turf.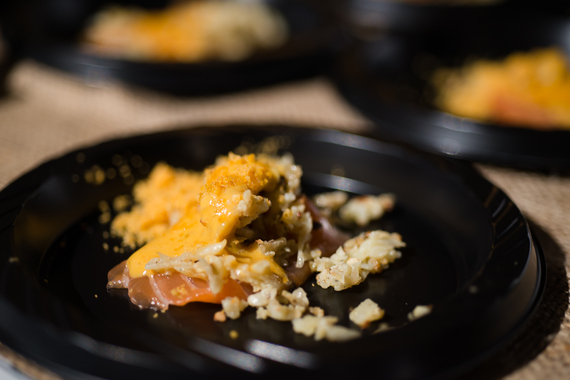 My favorite dish was the tender smoked chicken from Emily, which was topped with foamy potato puree and pickles with a sprinkle of sunchoke chips. In addition to this savory chicken dish, I also enjoyed the salmon crudo from Crave Fishbar and the guacamole and chips from Horchata. The crunchy prawn dust, the slightly sour lemon prawn oil, and the savory charred cauliflower atop the buttery salmon sashimi created an unbelievable explosion of flavors in my mouth. The creamy guacamole, mashed with ripe avocado, roasted butternut squash, pumpkin seeds, cotija cheese, Serrano chili, and lime, was served with four pieces of crunchy house-made corn tortilla chips.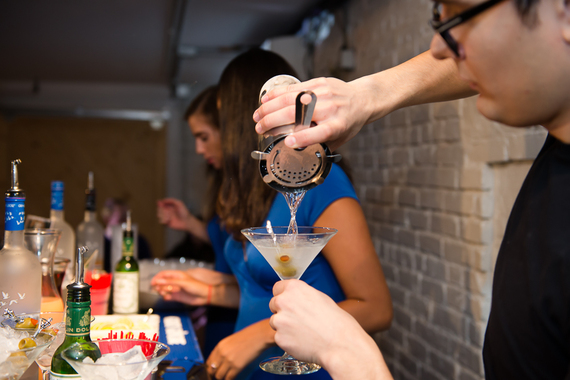 Where there is food, there must be drinks. Guests enjoyed an impressive open bar selection of fancy and classy cocktails, as well as cold beers, craft cola, and boxed water. With all the drinks and food, a little bit of jiving from the crowd was inevitable, especially with live music provided by the roaming saxophonist Kareem Wilkes and the house DJ Kasey Berry.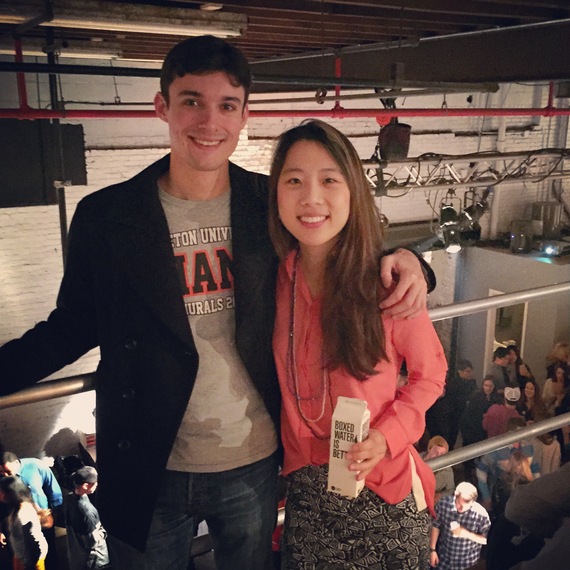 In between the food and the drinks, attendees had a chance to relax in one of the two lounges provided by the event sponsors. In the Grey Goose Vodka Lounge, guests sat down and mingled with others, while posting photos on Instagram with the hashtag #festofthebest for a free printed copy of the photo. In the Samsung Lounge, they learned to photograph their favorite dish and shared them to win prizes.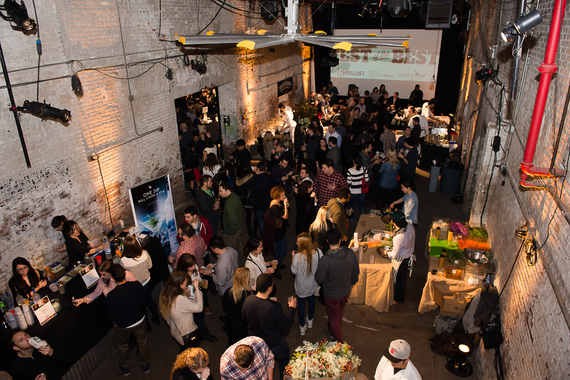 At the end of the 3-hour long food fest, Bacchanal in Little Italy won the People's Choice Award for "Best of 2014" with its hearty lamb shoulder dish. And I, too, won a little something from the event: an oven mitt and a spatula! Perhaps these new kitchen tools will inspire me to do something beyond heating frozen meals in the microwave. One of these days...
Photo courtesy of Kimberly Mufferi