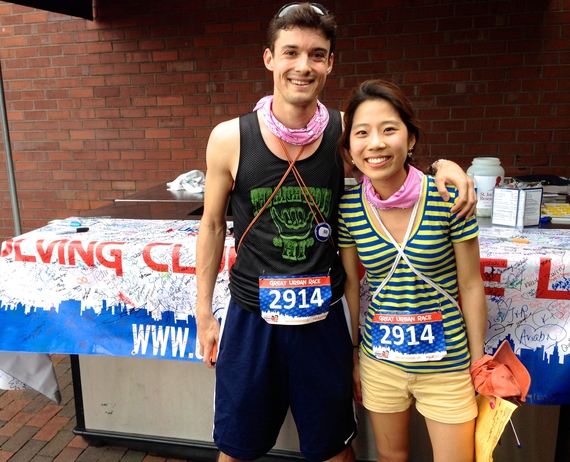 During the past four years at Harvard, I have spent most of my Saturday afternoons in the basement of my dorm, waiting for the dirty clothes to be washed while snacking on a bag of Haribo Gold-Bears that I impulsively purchased with the leftover quarters. But last Saturday on May 10, this mundane routine became much more exciting when my boyfriend and I competed in the Great Urban Race in Boston.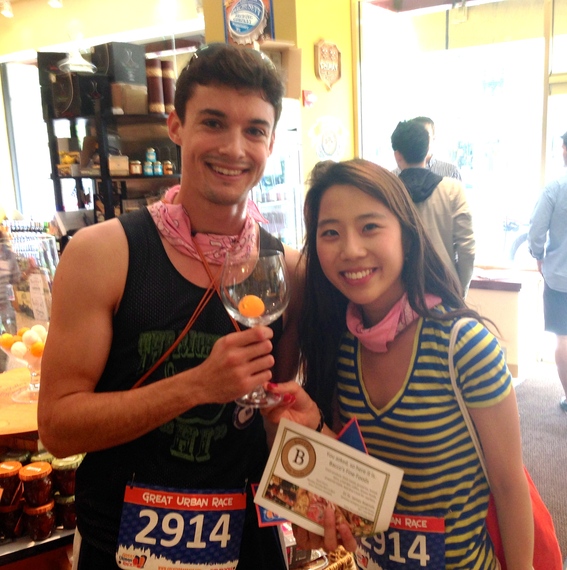 Instead of folding laundry, we lassoed bowling pins at Kings Boston in Back Bay; instead of counting quarters, we flipped bottle caps into a red Solo cup at the Greatest Bar in North End; and instead of chewing gummy bears, we caught marshmallows in our mouths like the Blue Man Group at the Charles Playhouse in the Theater District.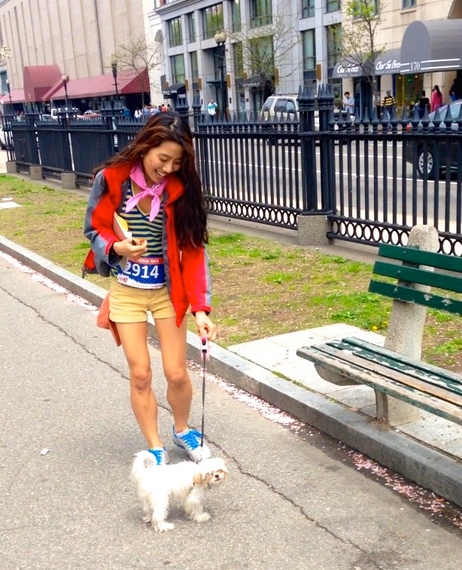 The scavenger hunt involved a combination of brainpower to crack cryptic clues and competitive spirit to complete challenges at each stop. It also required much physical prowess because we had to trek throughout the city either on foot or by public transportation, as well as unabashed boldness to do semi-embarrassing tasks, such as recording a video of us dancing to our favorite Marky Mark and the Funky Bunch song (Good Vibrations, always!) or walking a stranger's dog.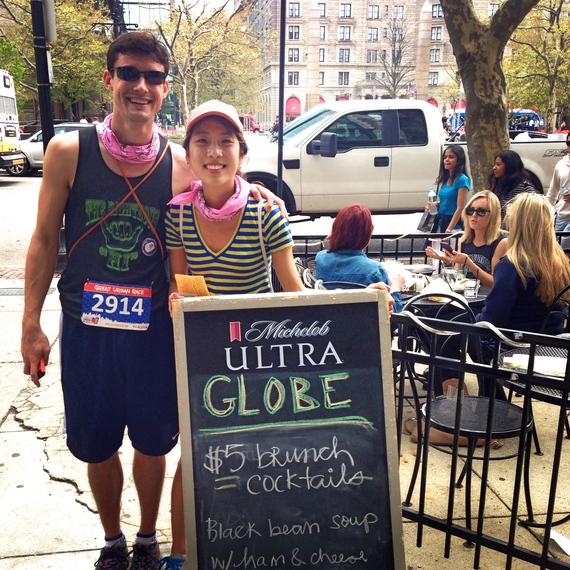 For someone who has not done much running since quitting the cross-country team in high school, I could feel my legs shake and knees ache toward the end of the race. But we were determined to place among the top 25 out of 177 teams to qualify for the national championship in Vancouver, so we persevered and ran like Forrest Gump... even if it meant breaking the law by jaywalking every once in a while.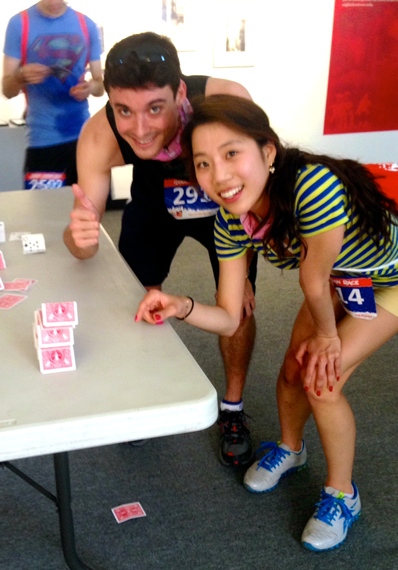 By the time we crossed the finish line with a time of 2 hours and 24 minutes, we had covered nearly six miles on foot and visited twelve different local spots, including Globe Bar & Cafe where we played a round of charade, Boston Sail Loft where we took a photo with lobster bibs, and West End Museum where we created a three-story structure with playing cards. As we jogged around and discovered all the hidden gems in Boston, I also gained a new appreciation for the city I have called home for the past four years.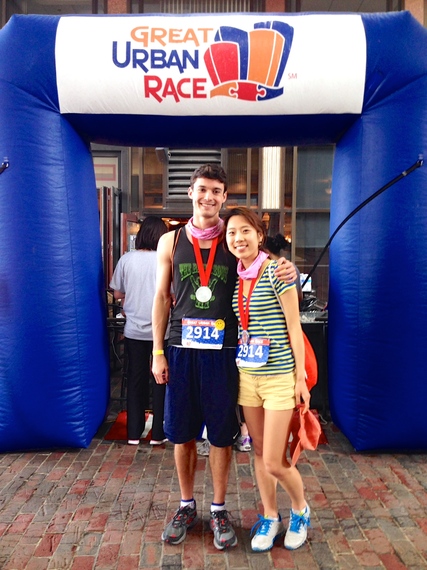 There are three more qualifying races -- in New York City, Chicago, and Toronto -- before the national championship in Vancouver. In the meantime, I will probably go back to the routine of doing laundry this Saturday afternoon, but in addition to snacking on gummy bears, I will be reading a guidebook on Vancouver in preparation for the national championship that we qualified for in August!
Photo by Jane Seo