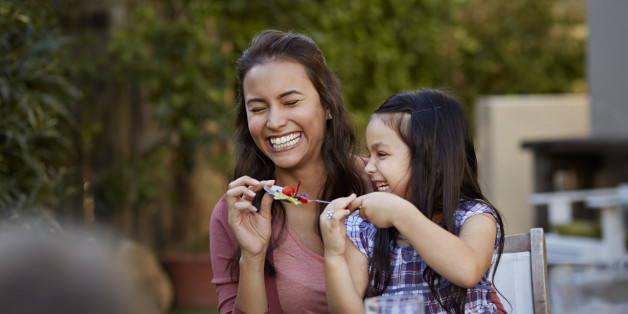 For years, we have been a 'Slow Tech' family. We have worked hard to live in balance with technology, using it mindfully and deliberately. But as our family grows and changes along with the technology, this approach is becoming more of a challenge. We are working at it. It's not that we don't love our devices -- believe me, we do. It's just that it's so very easy for our email, social networks, texts, video watching, gaming and picture sharing to become central, to be everything, at any given moment in our home and family. Work, friends and extended family can follow us everywhere -- right in our pockets and purses -- and it's increasingly more common to be constantly connected to the outside world.
In a house with children from grade one to high school and parents that travel, work in creative fields and are committed to keeping the family afloat, we are always communicating, evaluating and restructuring. This year, we have made five Slow Tech iRules to help us use technology for its highest good, while building boundaries to nurture our time together, with others and our time as individuals. Even though it can seem simple or even obvious, Slow Tech iRules are truly life-changers when we apply them to the everydayness of our existence. These, I know for sure, are rules we must live by.
1. No Devices at Dinner. Or any meals. The table might be the only 20 minutes we have all day to say, eyeball to eyeball, "What is it like to be you today, my dear one?"
2. No Double Dipping. If we're watching a movie, eating in a restaurant or splurging on hot fudge sundaes, there will be no texting, scrolling, chatting or working (!!) at the same time. If we're lucky enough to sit together, we owe it to each other to be fully present. Even if we feel squirmy.
3. Device-Free Days. There will be days, events, outings and holidays when we all commit to being device-free. Sometimes it feels nice to go for a walk without bringing the hundreds of people we know along with us. Even if it's virtually.
4. Sleep is Sacred. Everyone will leave devices turned off, in a central location, every night. I had five babies in eight years. It was my life's work for a decade to get you to sleep. I will not allow notifications, screen lights or that next level on your tiny addictive game to rob any of us of sleep.
5. People First. A visitor stops by. A conversation forms. Friends gather. Humans in real life always take priority over humans in online life. It's just better for everyone that way.