Today, December 7th, our dad would have been 71-years-old. He passed away in 2008, and we always celebrate by going to dinner in his honor. But our brother, Jason, isn't able to reminisce and celebrate with us. Instead, he is locked up in a Nicaraguan prison on sham charges of drug trafficking, money laundering, and organized crime. In reflecting on Thanksgiving, our dad's birthday, and the upcoming holidays, he asked us to share his plea to other fathers throughout the world: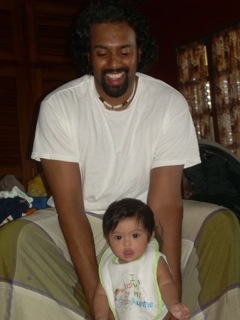 - Janis Puracal, Jason's sister
This will be my second Christmas in prison. Dry turkey, boxed mashed potatoes with gravy and canned cranberry sauce never sounded so good. As a family man, the holiday season has been the toughest time of the year to be behind bars.
It has been three months since the trial ended and my appeal still has not even reached the appellate court in Grenada yet. The trial judge continues to delay the process as much as he can. His motivation escapes me, just as the motivation of the Nicaraguan police for putting me here in the first place.
My advice to all those husbands and fathers who have their freedom, hug your loved ones daily as you never know when they will be ripped away from you. I was lucky to have a father like that. And I hope that one day soon, I will be able to make up for all the hugs and kisses I owe to Jabu for the past year.