'Tis the season for giving... And, for returning useless gifts. There, I said it. Your Great Aunt Maude is a darling but the applique sweaters she gives you every year seem to get creepier and creepier. Luckily, she buys them at a department store so the world is your oyster. Now, if Great Aunt Maude were smart she would just get you a Sephora gift card and call it a day.
Whether you have a treasure trove of return credit or gift cards, you will have fun spending your newfound wealth on the goodies below. And keep in mind... Great Aunt Maude wouldn't want you buying boring staple items. She would want you to use your ugly sweater money to spoil yourself a little.

Fresh Black Tea Skincare Age-Delay Remedies ($92)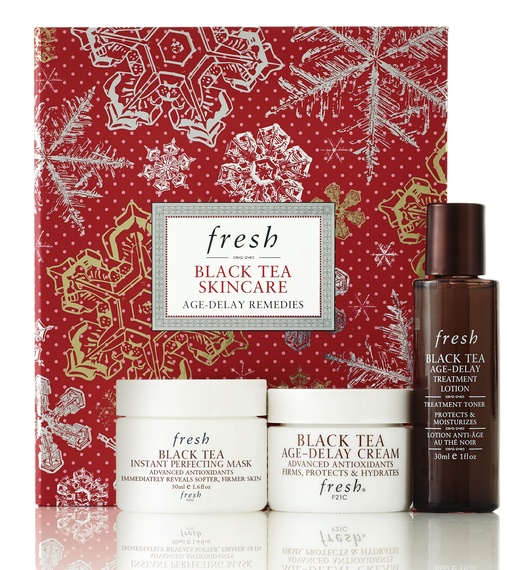 There's nothing I like better than when my favorite skincare products are packaged together in a travel-friendly, cost-effective set. This collection includes Fresh's Black Tea Instant Perfecting Mask, Black Tea Age-Delay Cream, and Black Tea Age-Delay Instant Infusion. The sizes are generous enough to keep my bitchy drama queen skin hydrated and happy all winter long, Available at NeimanMarcus.com.

Sonia Kashuk Holiday Limited Edition All That Jazz 10-Piece Brush Set ($34.99)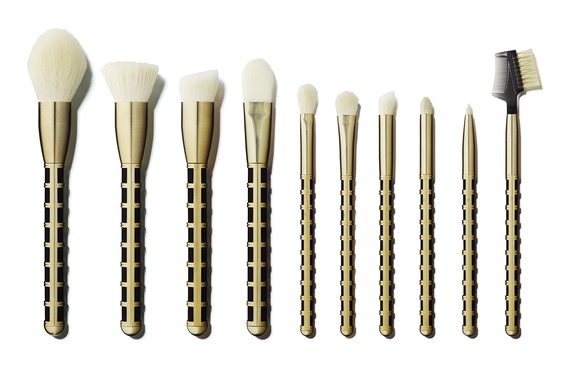 Um, ten professional-quality essential brushes for $34.99? Yes please. Leave it to makeup pro Sonia Kashuk to come out with a Great Gatsby-esque brush collection for under $40. Everybody wins. Sold at Target and Target.com.

Josie Maran Winter Dreams Argan Skincare Collection ($39)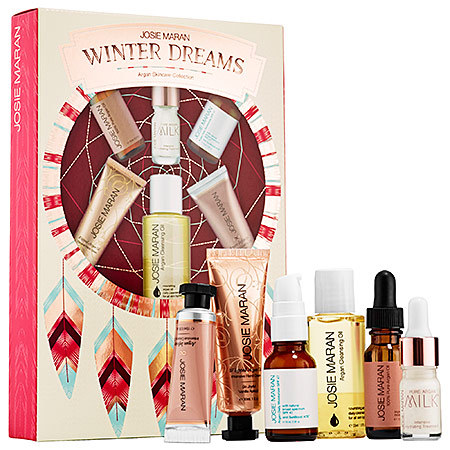 Winter wreaks havoc on your skin and it's most obvious when you try covering dry skin with makeup. No bueno. This box set of argan-infused skincare will ensure your skin is plumped and perfect for New Year's Eve. It includes Argan Cleansing Oil, Pure Argan Milk Intensive Hydrating Treatment, 100% Pure Argan Oil, Argan Infinity Intensive Creamy Oil, Argan Daily Moisturizer SPF, and Whipped Argan Oil Intensive Hand Cream. Available at Sephora and Sephora.com.
Oribe the Beautiful Color Collection ($85)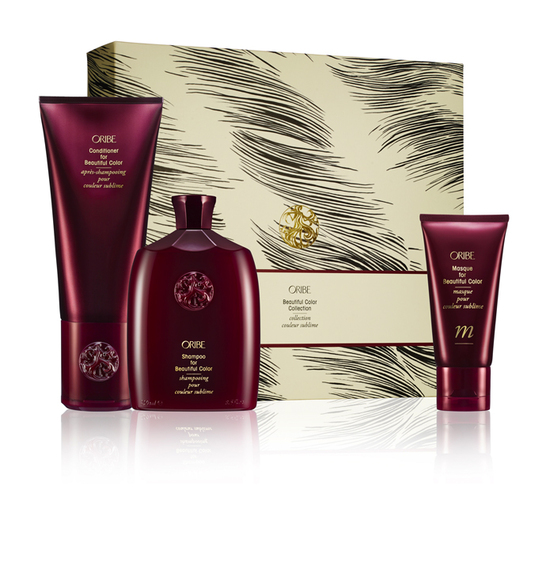 If there is one thing I'm not shy about, it's my obsession with Oribe hair care. The entire line performs like no other and it smells like a dream. Now, I know I said to stay away from buying yourself boring refills with your gift money, but this luxurious line at a discount is a different story. This limited edition set saves you 15% off the retail price and will keep your tresses vibrant during the dulling winter months. Available at Birchbox.com and Oribe.com.

Bite Beauty Lip Love Kit (Now $25)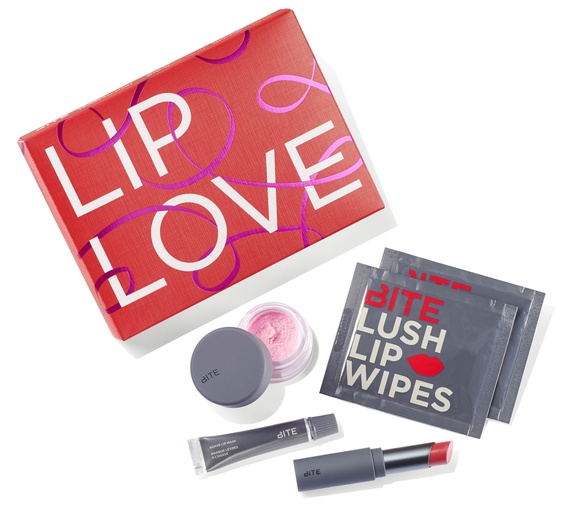 If I were you, I would buy 2-3 of these lip-loving survival kits to save your pucker from winter destruction. This set includes Whipped Cherry Fruit Scrub to exfoliate, leave-on Agave Lip Mask to hydrate, a full-size BB for Lip SPF 15 in Tawny to protect and give you a wash of color, and two Lush Lip Wipes to remove lip color. Available at Sephora and Sephora.com.

Sonic Radiance Brightening Solutions Set ($249)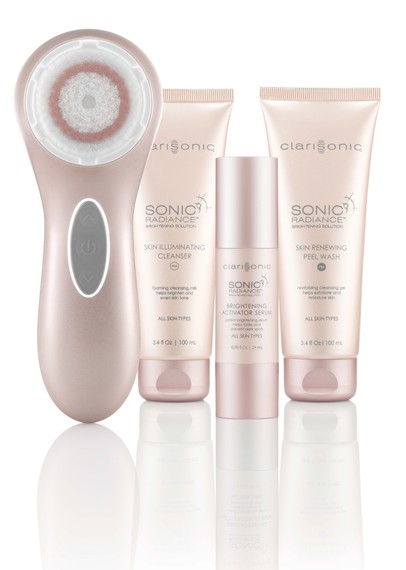 If you don't have a Clarisonic yet, now is the time to buy one (especially if you have hyperpigmentation and/or dark spots). This set includes a Mia 3 Cleansing Device, Skin Illuminating Cleanser, Activator Serum, Skin Renewing Peel Wash, Radiance Brush Head, and Drying Stand. Available at Nordstrom, Nordstrom.com, and Clarisonic.com.

Murad High Performance Youth Builder Bodycare Preview Kit ($18)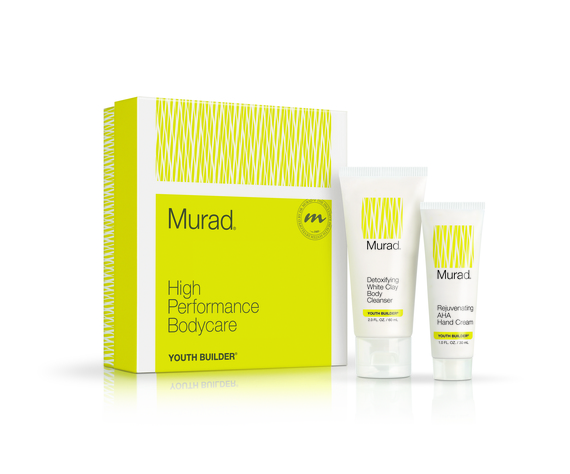 Give your winter skin a swift kick in the ass with this travel-perfect deluxe-sized duo of Detoxifying White Clay Body Cleanser and Rejuvenating AHA Hand Cream. Bonus: Don't miss looking under the top of the box, where you'll find a cute yet detailed illustrated demonstration of how to massage both products to achieve the maximum results and relaxation. Available at Murad.com.
Artis Elite Collection ($75 - $275)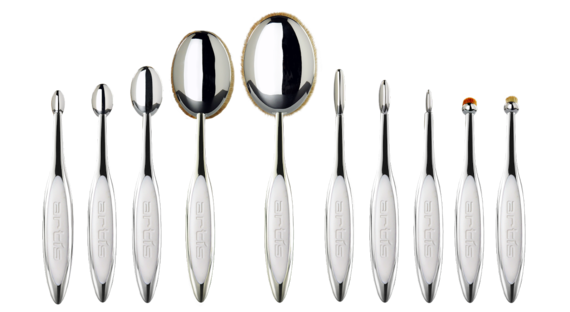 Designed for self-application, these unique brushes have angled handles, densely packed super-soft fibers, and will turn your makeup routine into a ritual. Want to just treat yourself to one brush? Get the Oval 8, which looks like a baby hairbrush and can do everything from applying foundation and setting powder to highlighting and bronzing. Available at artisbrush.com and net-a-porter.com.
Boscia Tsubaki Secrets ($48)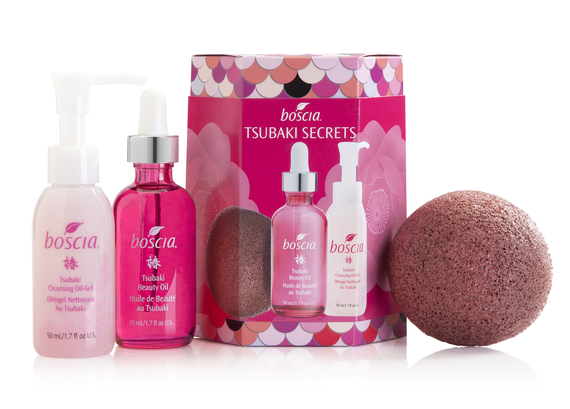 This is another high value holiday skincare set for your bitchy sensitive skin. It includes full sizes of Tsubaki Beauty Oil, Konjac Cleansing Sponge with Deep Hydrating Clay, and a deluxe Tsubaki Cleansing Oil-Gel. Since the full-size Tsubaki Oil runs $46, you're basically paying $2 for the cleanser and sponge. Available at Boscia.com.
Butter London Gears & Gadgets Ultimate Lacquer Trunk ($150)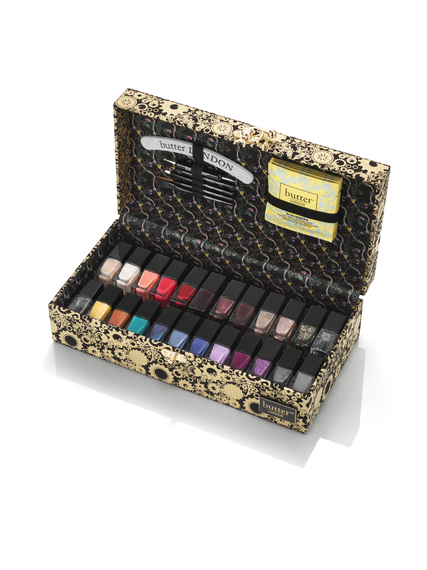 This steamer punk-inspired trunk filled to the gills with 20 nail polishes, 4 nail treatments, and a professional-worthy set of tools is a nail addict's must. If your husband bitches about the price tag say, "Think about how much I'll save on manicures!" If that doesn't work, point out that he won't have to buy you a jewelry box for your birthday since the trunk will look stunning on your dresser. Available at Butterlondon.com.


Sulwhasoo Limited Edition Timetreasure Set ($220)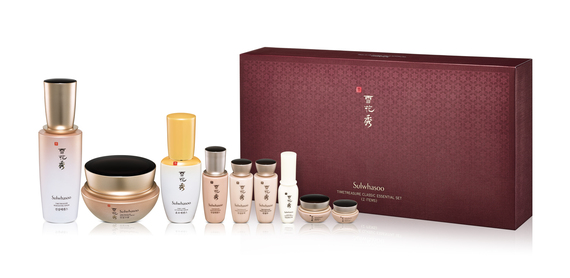 This set from Korean line Sulwhasoo is a gentle yet effective anti-aging regimen that draws its active ingredients from nature. The collection includes full sizes of Timetreasure Perfecting Water and Timetreasure Perfecting Emulsion, and deluxe sizes of Timetreasure Perfecting Emulsion, Timetreasure Renovating Cream, Timetreasure Renovating Eye Cream, and Timetreasure Renovating Serum. Available at Sulwhasoo.com, Neiman Marcus and NeimanMarcus.com.