All your man wants for Christmas is... some grooming products? Well, he just doesn't know what he wants. He may not come out and say, "I would love something for my ingrown hairs, since they all end up looking like big zits because I pick at them..." or "I noticed I'm getting a lot of wrinkles."
Let's put it this way, I write about beauty for a living and my husband still doesn't use moisturizer nor is he embarrassed he picks at his ingrowns. I just want to shake him and say, "If you exfoliate and moisturize, your face won't look like a lonely teenager!" I'm not being fair. He doesn't always have an ingrown. But when he does get one, it's pretty obvious he goes digging for treasure. Kills. Me.
I digress... The holiday season isn't about ingrowns. It's about preventing them. It's also about hydrating the hell out of your skin and hair. Obviously. Do your man's work for him and get him one of these great guy gifts...
V76 by Vaughn Well Groomed Shower and Shave Essentials ($49)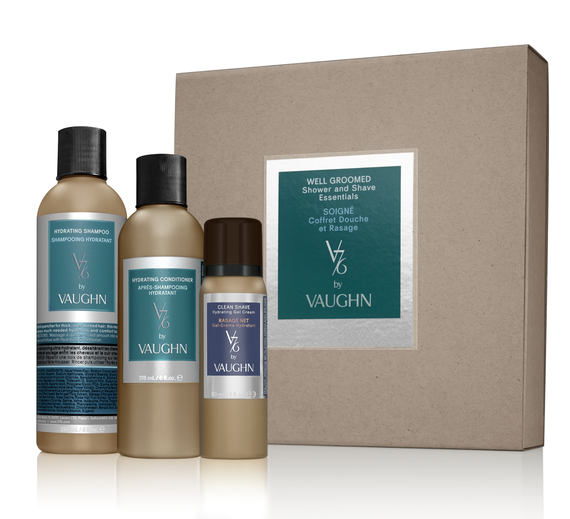 Just because your guy is oblivious to the fact that his skin and scalp get dry and flaky in the winter, doesn't mean you have to ignore the issue. Take matters into your own hands and get him this collection of Hydrating Shampoo, Hydrating Conditioner, and Clean Shave Hydrating Gel Cream. This trio will put his hair and skin back in fighting condition--even if he's none the wiser. Available at V76.com.
Burt's Bees Natural Skincare for Men Collection ($4 - $25)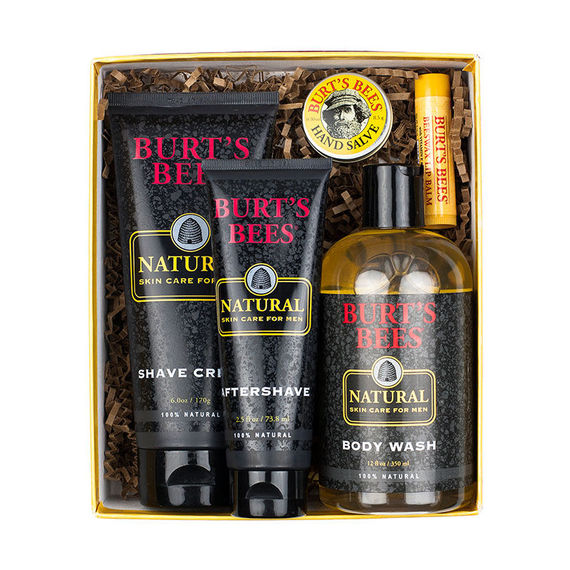 He's crunchy. He composts. He'll love this collection of natural "no-fuss, no-frills" products. Make things easy by getting him the Men's Gift Set ($25), which includes: Bar Soap, Body Wash, and Shave Cream. Available at Burtsbees.com.

Jack Black The Jack Pack ($49)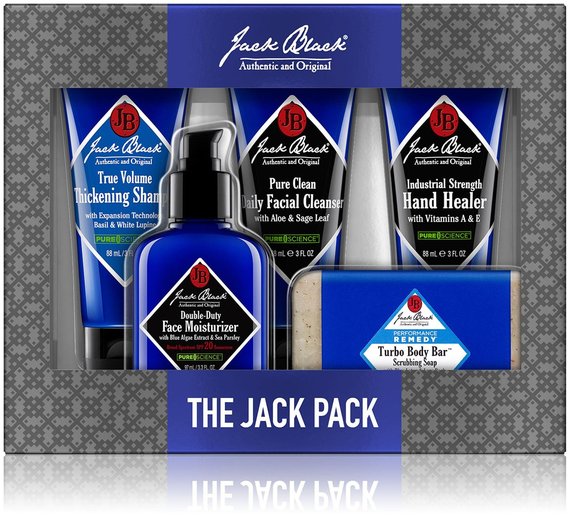 This kit basically has every product you wish he would use: The Industrial Strength Hand Healer for his leather mitts; Double-Duty Face Moisturizer SPF 20 since there is no other way he would incorporate a sunscreen into his regimen; Pure Clean Daily Facial Cleanser because he's still using deodorant soap on his face, Turbo Body Bar Scrubbing Soap because that deodorant soap is drying the hell out of his winter skin; and, True Volume Thickening Shampoo because, well, I guess the cat's out of the bag now, he needs it. Available at GetJackBlack.com.
L'Occitane en Provence Men's Luxury Shave Set ($80)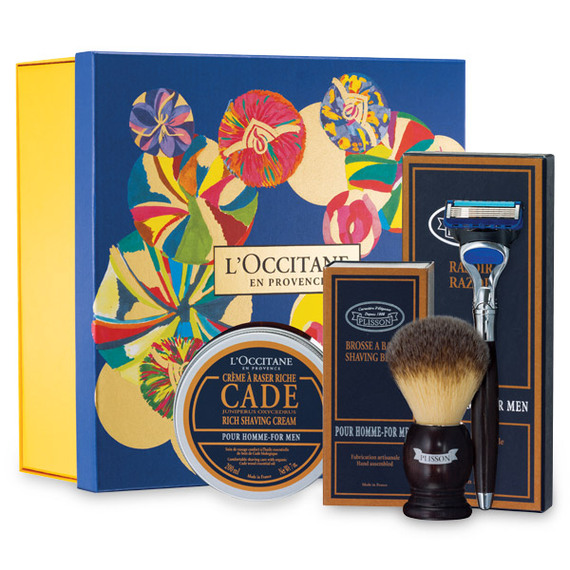 Your guy believes in the ritual of shaving, just like his father taught him. Give him this set and he will appreciate that French company Plisson, who have been making shaving accessories since 1808, provides the brush and razor. This set also includes a tub of L'Occitane's hydrating and soothing Cade Rich Shaving Cream. Available at usa.loccitane.com.

Molton Brown Fresh Black Peppercorn Gift Set ($52)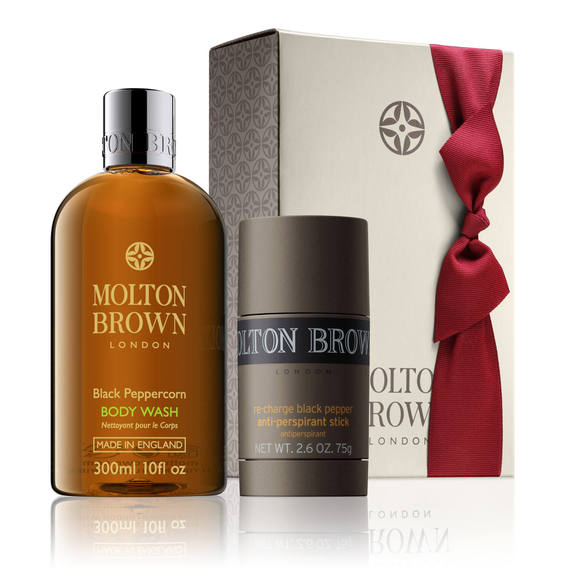 Your man isn't afraid of a little fragrance, within reason of course. Skip the headache-inducing musky colognes and give him body wash and deodorant in a crisp spicy scent. With notes of coriander, black pepper, and aromatic vetiver, this duo will have you nose-diving his armpits in no time. Available at MoltonBrown.com.

Anthony The Perfect Shave Kit $65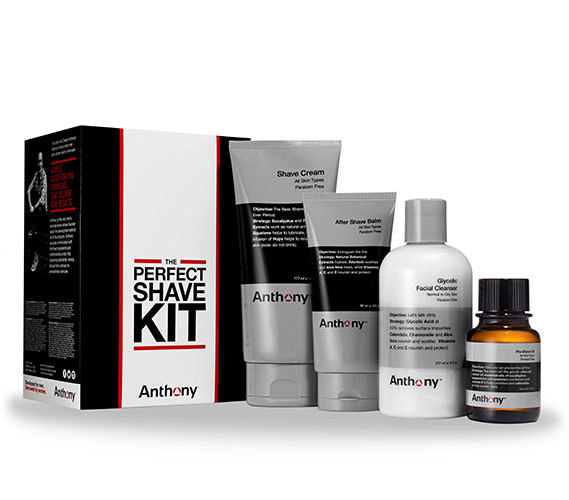 You know how your guy always has dry skin, which means he also gets ingrowns? Put an end to the madness by giving him this dummy-proof shave kit. The Glycolic Facial Cleanser gently exfoliates, while the Shave Cream, Pre-Shave Oil, and After Shave Balm hydrate and soothe. Available at Anthony.com, Sephora and Sephora.com.
And don't forget--baby steps! If he washes his face with deodorant soap and then shaves haphazardly, don't expect for him to adopt a 4-step grooming regimen overnight. Start out by switching his shampoo and putting a face cleanser in the shower. He'll be reaching for that face cream with SPF in no time*.
*This is assuming you put said cream on the bathroom counter in plain view and point it out a few dozen times. Baby steps.