Those assistants that answer the phones, schedule your meetings, and get your coffee? Treat them well, because someday those assistants may be next year's media CEOs. Look around and you'll see that the road to the top looks different than it did in years past.
Other career paths are more straightforward. If you want to be a lawyer, you go to law school, you take a test, then boom, you're a lawyer. Want to be a doctor? Go to medical school, train, and then: you're a doctor. In the media space, though, you pull up a chair and hope your ideas won't suck.
In music, TV, film, and digital content, there's no straightforward curriculum. More often than not, you start at the bottom. Long ago a kind of hierarchy in the media world evolved. Want to work in TV or film? Then you start out as a production assistant, or perhaps you manage the boss's calendar. That's how it works. And that's where you begin building relationships. And like opening acts in music, you never know who's going to be the Next Big Thing. I've gone to meetings at some of the biggest media companies and been greeted by a 20-something who ended up being the key decision maker at the company.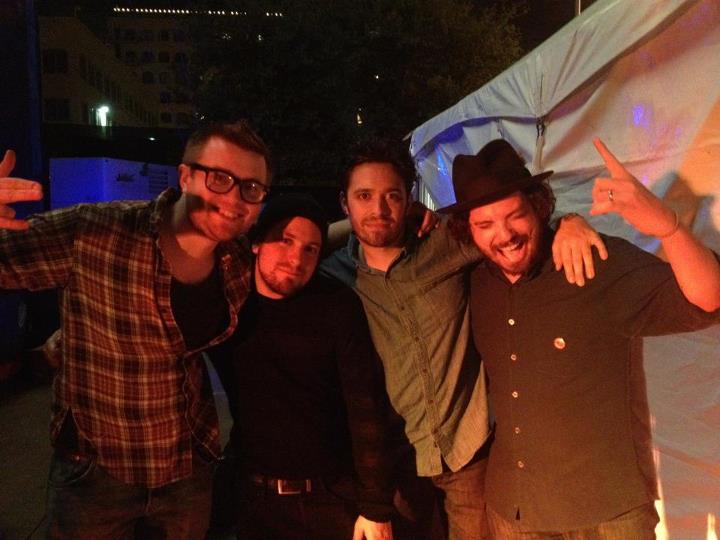 Looking back, I realize that I've built my business by building relationships with production assistants. PAs see all. The people who used to order my lunch and get my coffee when I was an editor now green light series and have the power to bring Jingle Punks, my company, into projects. Good thing I said 'please' and 'thanks' back then. More importantly, I engaged them in my world and helped these (often unpaid) PAs learn something about what my trade entailed. To this day I still work with the interns and new hires in my company to learn something and be engaged.
Example? Liam, a music supervisor at Jingle Punks, was utilizing his bizarre and fantastic skill set within the first few days of his employment, singing on theme songs and writing funny songs for pitches (that's Liam with the blond hair and the black glasses). Another example is his new deskmate Sarah, a talented singer who began her Jingle Punks life as an intern and is now a full-fledged employee.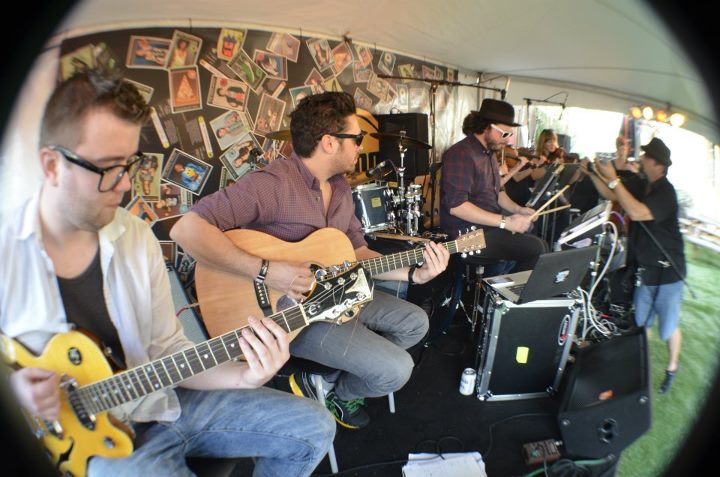 There's something to be said for the attitude, or lack thereof, that comes with treating assistants with respect. Within two and a half years, my company had grown to the stage where we were servicing some of the biggest networks on the planet. Surely our attitude had something to do with that success. Obviously our idea, our product, had to be good. But also, we were nice. We didn't act like prima donnas.
Here's an anecdote.
When I led my indie rock band Group Sounds in the 00's, we were perpetual up-and-comers. Often, we were the first of three on a bill. Essentially, we would open for the REAL opening act (bands like the Strokes, the Kills, Jet), who of course was opening for the headliner. When you're first of three on a bill, you don't really come in contact with the headliner, but you DO come into contact with the other opening act. You soundcheck right after them, which allows for some face time and small talk. Often, you share a dressing room, where you hang out, share stories, and get to know each other.

It was with those 'main' opening acts that we became friends. We got to know these people. We built relationships with them. Pretty soon, as happens, those opening acts became headliners of their own. And whom did they choose to open for them? My band, who they got to know when they, and we, were in a smaller place, so to speak, and they continued the cycle of good karma by giving us a chance to come up. And sometimes those openers became way bigger than the headliner. The Strokes opened for a lot of bands no one remembers today.
Point being, situations and standing can change quickly. Those opening acts may one day be superstars. And they'll remember who was cool to them, and who wasn't, when they were unknowns. In business and in bands, every interaction counts.
Be good to your assistants. They're answering phones today, but they could be running a business tomorrow. Build your future relationships. I was once an assistant--and I've built my business with around young people who are hungry and move fast. For these employees, this is their 'opening act' stage. Opening acts become headliners. Happens all the time. Don't be a short timer.
To paraphrase ... if you're a dick then no one's gonna love you during the bad times.
Jared Gutstadt is the co-founder and co-CEO of Jingle Punks, a global licensing and commercial music production company based in New York. Follow him at @jinglejared and follow Jingle Punks at @jinglepunks, and on Facebook.