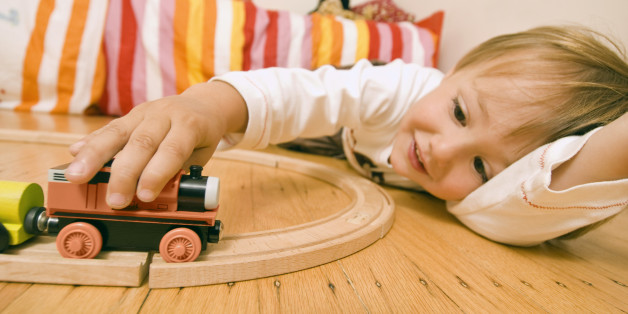 Winter was coming in rural Ontario.
It was 1987. Serafin LaRiviere was living in the backseat of his car and couldn't have been happier. He was finally away from his parents.
"They threw me out at 17 and I lived in the backseat for four months," said LaRiviere, now 45, living in the Eastern Townships of Quebec and father to 4 1/2-year-old Nicky. "For the first time in my life, I felt safe. I don't have any bad memories about living in my car. It was very liberating."
For as long as he could remember, his parents, especially his father, had rejected him because he was a boy so effeminate that he was often mistaken for a girl.
"My parents were mortified. I sang, and they kept saying "when your voice changes," but all that happened was that I went from a soprano to an alto."
LaRiviere feels he survived his harsh childhood thanks to the love of his grandmother and aunt. He still sings, now in jazz clubs, and, much to his amusement given his 6'3" frame, people still misidentify his gender. After a lifetime of being mislabeled, he doesn't mind.
"They must assume I'm a really ugly woman," he joked. "When I drop Nicky off at daycare, they think I'm his mom because they're not reading the height."
While LaRiviere may feel little bitterness, a 2012 study published in the journal Pediatrics found, perhaps unsurprisingly, that children who don't conform to standard notions of gender are at increased risk of abuse, harassment by peers and even post-traumatic stress disorder. The authors recommended that health professionals routinely screen those children for signs of abuse.
And gender non-conforming behavior is far from rare; an article in the same issue of Pediatrics quoted studies from the 1980s that found that as many as 13 percent of teenage boys and more than a quarter of teenage girls reported having engaged in cross-gender behavior as children. Dr. Johanna Olson, medical director of the Center for Transyouth Health and Development at Children's Hospital Los Angeles, says that discrepancy is easy to explain: Society simply has more tolerance for tomboys than it does for sissies.
"Cross-gender behavior is really important in childhood. It's really common for a number of reasons," she said. "If your son wants to wear a skirt and paint his nails, you're going to have a very different reaction than if your daughter wants to wear pants and play softball. Our society doesn't have room for a boy who wants to wear a skirt and paint his nails."
Full article available at Gays with Kids