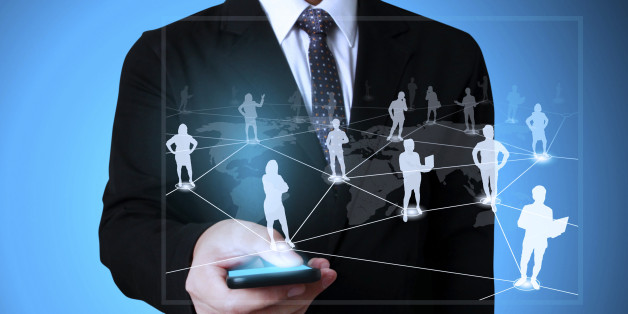 Small businesses are poised to harness the power of mobile technology to compete for the best talent. Here's why the odds are in their favor.

Collectively, small businesses are an economic powerhouse. According to the US Small Business Administration, small firms accounted for 63 percent of the net new jobs created between 1993 and 2013. But small businesses have particular hiring challenges. Companies with fewer employees also have fewer internal candidates and less HR muscle to devote to recruiting. Growing businesses compete with larger firms for talent, yet have more to lose by making the wrong hire, or having an empty seat. The negative impact on growth, expansion and revenue caused by employee attrition and unfilled roles is especially dramatic for small companies.
The good news is that there are more great candidates looking at job opportunities than you
might think. A survey conducted by Harris Poll on behalf of Indeed.com* suggests that on a monthly basis, more than half of American job seekers** are either looking for or are open to a new job. However, the concept of job search - especially for experienced, currently employed hires - has changed. It's not about scouring the newspaper or even an online job board anymore. Indeed job seeker research reveals that a single mobile job alert can make the match between job seeker and employer. In this new paradigm, having every job be mobile-friendly and mobile-applyable is critical.
Candidates increasingly want to take their job searches with them. Americans are more connected than ever before, juggling an average of four devices per person. This connectivity has come to define the online job search experience. The convenience and privacy of mobile job search are major attractions for job seekers. Indeed user data shows that job searches from mobile devices increased from 33 percent of all searches in 2013 to half of all searches in 2014. And no group is left behind. Mobile job search trends transcend age, race and geography.
The dramatic year-over-year increases in use of mobile devices to power career moves is
expected to continue. The same Harris Poll survey found people are already planning their next job search on the go, with 32 percent of job seekers** saying they would rely on their mobile devices more in their current or future job search than they did in their last job search. Analysis of user behavior delivers a clear message: mobile-optimized job search and application features are necessary to reach the right candidates at the right time. Mobile recruiting is now..
This new reality represents both a challenge and an opportunity. Candidates are conducting job searches whenever and wherever it's convenient for them, using the device at hand - and that device is more likely to be a smartphone or tablet than laptop or desktop. Whether on the bus, waiting in line for coffee or as the alarm goes off in the morning, mobile devices are carving out more hours for candidates to search for jobs on their own terms. As a result, they're often open to opportunities they might not have encountered otherwise.
With mobile-friendly job application processes such as Indeed Apply, there is an unprecedented opportunity for employers to reach their talent audiences at the exact moment they are most receptive to a career move. Mobile job seekers are more engaged and likely to apply than those on desktop PCs. The payoff? Employers who accept mobile applications receive twice as many quality applicants.
But larger enterprises have been slow to get on board. Research shows that only one in 10 Fortune 500 companies offers a mobile-friendly job application process. With more stakeholders involved in technology decisions and sizable investments in existing human resources and recruiting technology, large companies will need time to adapt.
Not so with small businesses. The entrepreneurial spirit and organizational agility of smaller companies are major advantages. And they are more willing to experiment with new approaches and systems - their need to fill roles quickly demands it. Given simple, cost-effective tools, they are built to make the most of the mobile moment in hiring.
Indeed is working to remove the barriers for small businesses by making it affordable and easy to post jobs and accept mobile applications via Indeed Apply. Like their best desktop-based counterparts, mobile-optimized job postings feature clear job descriptions that communicate the company's personality and expectations while highlighting the unique opportunities small businesses offer employees to grow and learn. The difference is that jobs viewed from mobile devices are more likely to reach the candidate at the right instant.
Pragmatic, tech-savvy job seekers are changing the way companies recruit and hire. Among their ranks are the elusive skilled workers that growing businesses need to expand and increase revenue. As companies of all sizes looking to hire the best candidates scramble to catch up, inherently resourceful small businesses will have the edge.
* This survey was conducted online within the United States by Harris Poll on behalf of Indeed.com from May 28-30, 2014 among 2,051 adults ages 18 and older. This online survey is not based on a probability sample and therefore no estimate of theoretical sampling error can be calculated. For complete survey methodology, including weighting variables, please contact pr@indeed.com
** All mentions of job seekers are those who are employed or not employed but looking for work and who are cellphone, smartphone tablet owners.