As we come to the end of summer and what many people see as "lemonade season," my life and work shows no sign of slowing down, both literally and figuratively speaking. As you may already know (I've seen some great Impact blogs on the topic!), September is a very important month in the childhood cancer community, and one we are pushing into the nation's eye as well: National Childhood Cancer Awareness Month. Similarly as in years past, several organizations and supporters of the battle against childhood cancer will work tirelessly throughout September to bring awareness to the disease that tops the charts of death by disease for children under the age of 15 in the United States. Alex's Lemonade Stand Foundation will be among them, working with several companies and supporters from coast to coast, even inviting people everywhere to join us by donning ALSF's signature yellow on September 13 (Childhood Cancer Awareness Day). As I mentioned recently, these campaigns are vital to moving research forward, but I wanted to do something different during this year's awareness month, something of a "grander" scale.
If you know me personally, you probably know that I have an appetite for doing things a bit off the beaten path. Sure, I run marathons, but how many people can you find running marathons in a lemon costume? You probably know that I'm the Co-Executive Director of Alex's Lemonade Stand Foundation and prior to that I was a successful medical text book salesman, but did you know that more than anything I've always wanted to be a farmer? Based on these statements alone, you probably wouldn't be surprised that in commemoration of National Childhood Cancer Awareness Month I have enlisted four of my friends to join me as we "Run the Grand." What does that mean you ask? The five of us will run an entire marathon together - through the Grand Canyon. Yes, that Grand Canyon, the very one you're thinking of, in Arizona. Check out the plan for our trip here.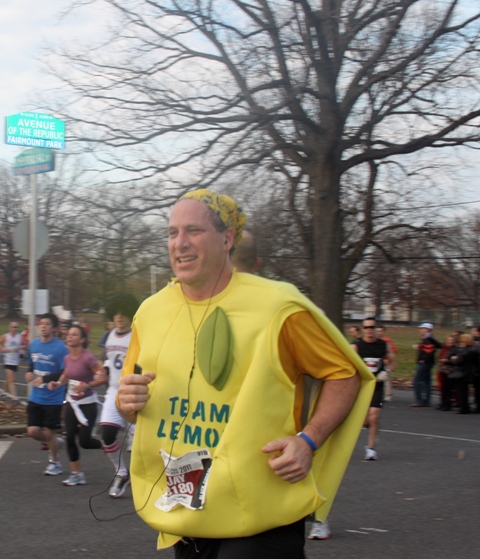 I'm sure you are all wondering aloud to yourselves at this moment - what would possess us to do something like this? Sure, it's extreme - the training has already been difficult and we know for certain that the run will be challenging, but the bottom line is that what we will endure mentally, physically and even emotionally, cannot be compared to what children and their families facing childhood cancer experience on a daily basis. Two of us have witnessed this personally because we are childhood cancer parents. We are using this extreme event to raise significant awareness for childhood cancer and follow a familiar principle that my young daughter Alexandra "Alex" Scott taught me - that when you put your mind to something, anything is possible. Alex wanted to raise a million dollars in her lifetime to move us closer to a cure. She enlisted the help of volunteers around the nation, and following in her footsteps, my four friends and I will help each other through the challenges that come as we trek through the steep-sided canyon carved by the Colorado River. We will be carrying photos of childhood cancer warriors to remind us of why we are doing this.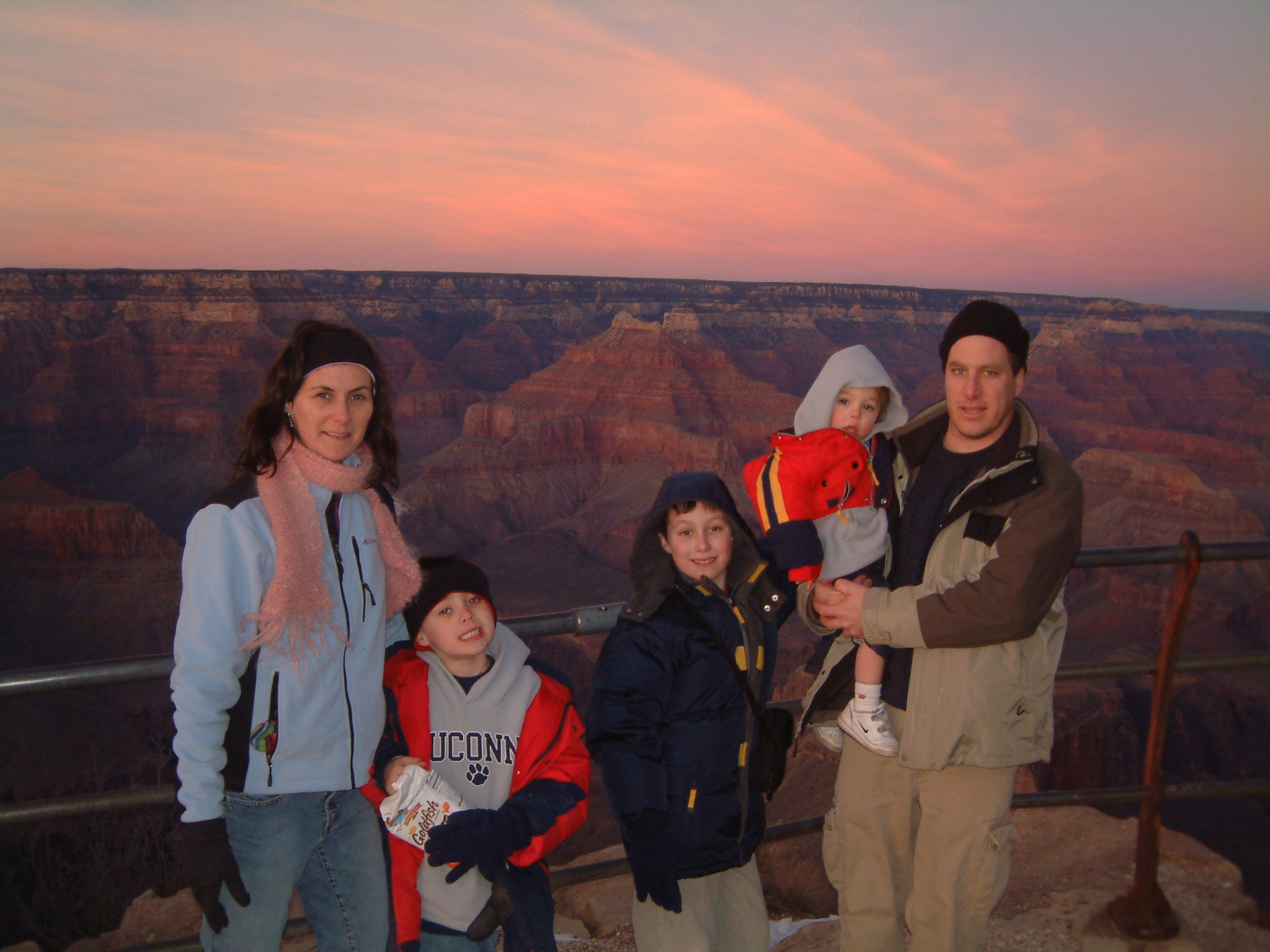 Of course we didn't think that simply extending ourselves physically would be enough, so we have also dedicated ourselves to raising $50,000 toward the fight. Less than a month away from the biggest physical adventure of our lives, we are more than halfway there having raised over $30,000. It is the mission of Alex's Lemonade Stand Foundation to make sure that we are doing everything we can to help children and their families battling childhood cancer, and for a day in September, and in the months leading up to it, five regular guys have made that their mission too.
We hope you will follow the journey on our twitter page or Facebook page and perhaps as we leave our footprints across the basin of the Grand Canyon that you will think of ways to challenge yourself to join the fight. Whether it's during National Childhood Cancer Awareness Month or any other time, change happens one step at time.