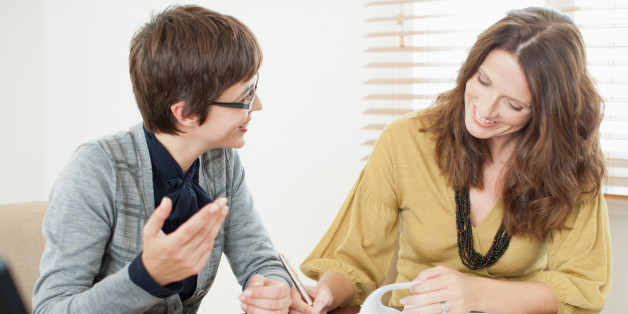 "This is a Man's World" may have been the long-running theme song of our capital markets for decades, but when it comes to the investment field, women are singing a different tune. And companies may want to learn the lyrics.
In the U.S. alone, women with a personal income of at least $100,000 (or investable assets of at least $500,000) control decisions over $11.2 trillion, or 39 percent of the nation's estimated $28.6 trillion of investable assets, according to a recent study by the Center for Talent Innovation. In addition, women own more than 40 percent of all U.S. businesses. Of estates worth more than $5 million, women control 48 percent. And women represent more than 40 percent of all Americans with gross investable assets above $600,000.
Yes, companies should sit up and take notice of this changing face of the reasonable investor -- not just by expanding marketing to women, butunderstanding the issues that drive their investment decisions. Because, not surprisingly, the gender gap is just as present in the investment world. In a recent interview with NewsHour, CEO and president of Pax World Management, Joseph Keefe, stated that women and the millennial generation "increasingly want their money to be making a difference. They want a fair return, but they also want to have a positive impact. They want their money aligned with their values. And that, I think, is driving the demand."
So what exactly are those values? A 2013 U.S. Trust survey of high net worth investors asked how important "social, political or environmental impacts were in evaluating investments." Sixty-five present of women responded that such impacts were "somewhat" or "extremely" important, compared to 42 percent of men. More than half (53 percent) of affluent women are interested in "environmentally responsible" investments and 47 percent are interested in "socially responsible" investments, compared to 33 percent of men in each case.
If companies want to successfully tap into this gold mine of female investors, they will need to address their performance on environmental, social and governance (ESG) issues that are mobilizing women to invest. Like the world we live in and the market that fuels our economy, the "reasonable investor" has evolved - values have shifted, and what was once interesting in a social context has grown increasingly material to investment decisions. Why? Mega trends such as population growth, food scarcity, climate change and resource and commodity constraints have made ESG issues a major factor in long-term value creation in every industry. It's not just about attracting women investors, it's about positioning a company to succeed in the face of today's growing challenges.
But how can investors decide which companies are rising to these challenges? Despite growing market demand for sustainability information, it's currently difficult for investors to compare corporate performance on critical dimensions of sustainability. While some companies prepare sustainability reports, each report is unique, covering different issues using different metrics. In order to use sustainability information, investors need comparable metrics and complete data sets. Investors need standardized information available at the typing of a ticker in order to compare companies and base decisions on a broader view of performance. Without standards for sustainability information, investors are limited in their ability to forecast challenges and identify opportunities. The reasonable investor of today does not have the information she needs to invest with conviction upon her beliefs, and neither does her investment manager.
The Sustainability Accounting Standards Board (SASB) was created to fill this void in the market. SASB develops standards to help companies disclose material sustainability information in SEC filings. SASB's goal is consistent with that of the SEC -- to protect the investor. Investors need better information to understand how companies are adapting to today's world. With SASB standards, investors will have the information necessary to compare companies and direct capital to the most sustainable outcomes.
Now isn't that a tune we should all be singing to?