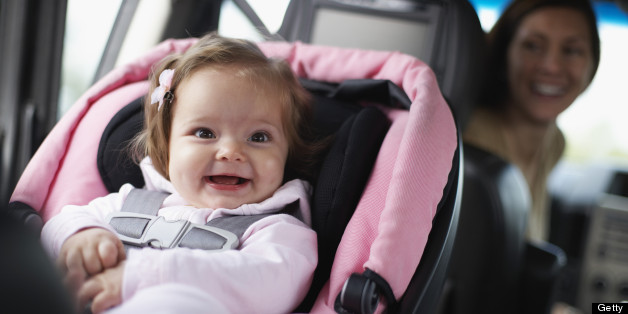 Between carpools, travel, work and errands, it's tough for busy moms to get everything done in a day. As a mom and the founder of ChargerGenie, the world's first charging tote bag, I rely on a number of timesavers that help me manage my busy lifestyle as well as reduce stress! Here are my 10 favorites:
1. Stock The Car with Slickers
Keep raincoats rolled up in the door or seat-storage part of your car. That way, if it starts to rain, you and your child are ready to go without the fuss of an umbrella.
2. Pack Plenty of Snacks
Plan ahead for hunger pangs. Snacks like individual peanut butter or tuna packets hold well in cars and stave off an appetite after an activity like soccer or dance practice.
3. Use Strollers for Storage
When your stroller is empty, use it to pile in groceries you're loading into the house. Three trips to the car easily turn into one.
4. Double The Recipe
Whenever you're making a home-cooked meal like chicken parmigiana, make extra to freeze for later. It will come in handy the nights you'd rather not start from scratch.
5. Secretly Blend in Greens
Got a kid who won't eat their veggies? Start blending healthy greens into smoothies and chocolate milk. It will taste great to them and put YOUR mind at ease.
6. Chart Everyone's Day
To help make your kids' morning and evening routines go smoother, create a daily schedule so they know what to expect. Create Post-It Notes depicting in what order their day will happen. This cuts down on unexpected battles when it comes to meals and tasks like bath time and nighty-night.
7. Workout while they Nap
What's the best time to workout? You can easily sneak a 30-minute routine in during their naptime.
8. Kegel in the Car
Do Kegel exercises in the car -- yes -- in the car! No one will notice you're driving while also strengthening your pelvis... and improving your sex life!
9. Arrange Their Clothes in Advance
Pre-pack your kids' wardrobe in tote bags. Use each one for various activities throughout their days like an outfit for swim, soccer, dance, etc.
10. Buy A Three-in-One Makeup
BB creams are worth the money -- they moisturize, offer sunscreen and even skin tone all in one. They're also less messy and time-consuming than using three separate products.