Next month will mark the 15th year of Perry Farrell's brain-child, Lollapalooza (not counting the cancelled tour of 2004). It's a great festival with an interesting history. Beginning in 1991 as a farewell tour for Farrell's band, Jane's Addiction, Lollapalooza continued as a nationwide tour for the next six years. Each year the festival features amazing rock, metal, and hip-hop acts; bands like Red Hot Chili Peppers, Beastie Boys, Smashing Pumpkins, and Metallica all headlined between 1991 and 1997. The tour went on hiatus until 2003, when it was revived for a Jane's Addiction reunion and tour. Low ticket sales in 2004 resulted in the tour being cancelled and returning as an annual weekend-long festival in Chicago's Grant Park the following year.
Since it's reemergence as a stationary festival in 2005, Lollapalooza has only grown in its popularity and success, actually throwing a Lollapalooza in Santiago, Chile earlier this year with acts like 311, Kanye West, and The Killers. Once criticized for overpriced tickets, Lollapalooza is now one of the most affordable music festivals in the country. this year offering early-bird tickets for $185 for all three days. With six stages, as well as a kids' stage and Perry's (Farrell's onsite club featuring some of the best electronic bands and DJs in the world), 2011 should be another great event. As usual, there is an impressive headlining roster, including Eminem, Muse, Coldplay, and Foo Fighters, as well as tons of great acts ranging from well-known pop and rock to relatively unknown indie rock and hip-hop. Below are three of my recommendations for great acts to catch this year.
WHO: Kids These Days
WHAT: Lollapalooza 2011
WHERE: Grant Park, Chicago, IL
WHEN: Friday, August 5th
WHY: It's not just a clever name. Though you wouldn't know it from listening to their amazing blend of blues, soul, rock, hip-hop, and jazz, this eight piece band is one of the youngest to ever play Lollapalooza. The Chicago-based Kids range in age from 17-21, but have a musical sensibility and performance style far beyond their years. Check out the video for their single "Darling," and try to pick out who's the most talented. Is it Liam, the band's frontman and lead guitarist? Is it the young Vic Mensa who raps with a style and a confidence that would make Common do a doubletake? Mine might be Macie, who often leaps into songs at the second chorus and takes the entire performance to a whole other level. Don't go see them because they're young- go see them because they make great music.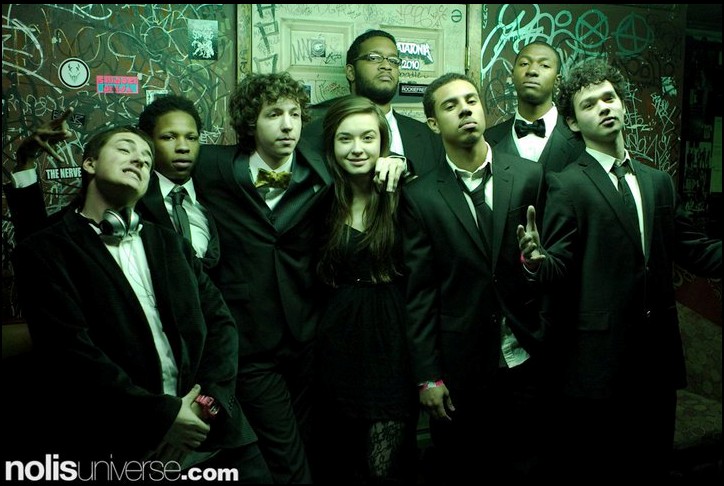 Photo Credit: Charles Nolis Anderson
WHO: Fitz & The Tantrums
WHAT: Lollapalooza 2011
WHERE: Grant Park, Chicago, IL
WHEN: Saturday, August 6th
WHY: You've heard about these guys from me before and you will likely hear about them again. Fitz & The Tantrums, lead by Michael Fitzpatrick, were building buzz around Los Angeles beginning in late 2008. With the help of KCRW, an opening gig for Maroon 5, and signing to Dangerbird, the band has taken their buzz nationwide. Their sound has been described as indie neo-soul and blues pop, but it's really classic Motown sound, the likes of which hasn't been heard in decades. Check out their catchy single "Moneygrabber." It's a great track, but keep in mind the recording doesn't do Fitz's live show justice, be sure to catch them at Lolla.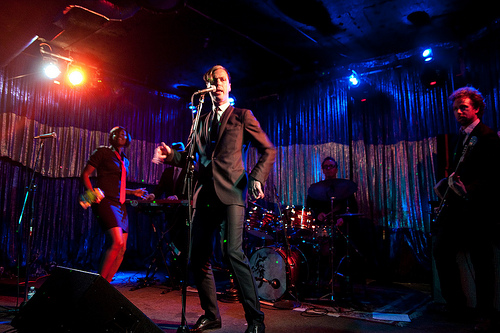 Photo Credit: Jametiks
WHO: The Pains of Being Pure at Heart
WHAT: Lollapalooza 2011
WHERE: Grant Park, Chicago, IL
WHEN: Sunday, August 7th
WHY: I first took note of this NY-band after they made huge waves at SXSW earlier this year and have been listening ever since. The first single off their second studio album, "Heart In Your Heartbreak," created a lot of online chatter. Follow-up singles "Belong" and "The Body" haven't received as much attention, but both are great tracks. In addition to quality music, what sets The Pains of Being Pure at Heart apart from many of the up-and-coming indie rock bands is an energetic and unassuming live show. These guys (and gal) aren't too cool to put on a great performance for you. Definitely worth seeing next month in Chicago.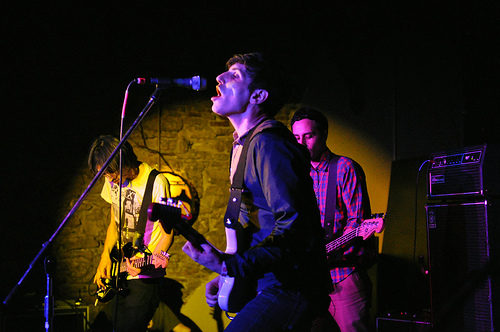 Photo Credit: Jason Persse