Austin City Limits, often shortened to simply ACL, is an annual three day music festival held every fall in Austin,TX. This year marks the 11th anniversary of the Zilker Park festival, accommodating over 70K fans each day.
In fact, like Coachella, it looks like ACL will be extending to two weekends next year. One of America's greatest music cities, Austin also hosts SXSW every spring. While South-By hosts hundreds of new indie bands and artists, ACL focuses on a collection of artists ranging from small to large over the course of a three-day weekend. This year's lineup features acts like Red Hot Chili Peppers, Neil Young, Childish Gambino, Avicii, and The Black Keys. If you can make it out to Austin next month, here are three bands I'd be sure to catch:
WHO: M83
WHAT: Austin City Limits
WHERE; Barton Springs Stage
WHEN: Friday, 10/12, 7:30pm
WHY: One of the most impressive breakout acts of the past year. Fun facts about M83: they were named after Messier 83 galaxy, M83 at it's core is a single songwriter/producer, Anthony Gonzalez. Their/his most recent album, Hurry Up We're Dreaming, received both critical and popular success with tracks like "Midnight City" and "Reunion" combined with amazing live shows. They are one of my personal favorites and this performance is not one to be missed! If you can't make it to Austin next month, be sure to catch them somewhere along the way.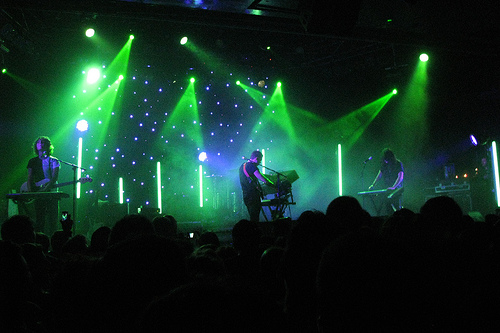 Photo Credit: Ruben Vique
WHO: Bassnectar
WHAT: Austin City Limits
WHERE; Honda Stage
WHEN: Saturday, 10/13, 7:00pm
WHY: California-based electro musician, producer, and DJ Bassnectar (aka Lorin Ashton) is one of the most unique and respected artists in the genre. Unlike many of the popular EDM artists based on fast driving beats, Bassnectar often slows down the rhythm and incorporates some dubstep and hip-hop elements. He makes great original tracks as well as fantastic remixes and has collaborated with artists ranging from Lupe Fiasco to Datsik to Gogol Bordello. Guaranteed Bassnectar's set will be a great way to transition from day to night at ACL next month.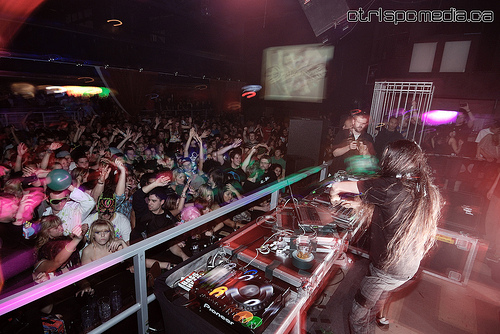 Photo Credit: Sharif Sharifi
WHO: The Lumineers
WHAT: Austin City Limits
WHERE; Austin Ventures Stage
WHEN: Sunday, 10/14, 5:00pm
WHY: Originally based in New York, the founding members of this folk-rock band have been making music together since 2005. However, 2012 has been their biggest year so far. It saw the release of their first studio album, as well as the buzz single "Ho Hey," which is now crossing over into pop. If you haven't heard them yet, think Mumford & Sons meets Of Monsters & Men. Sounds pretty good, right? They've been playing sold out shows throughout the country over the past 6 months, and a sunset show on the closing night of he festival should be one of their best.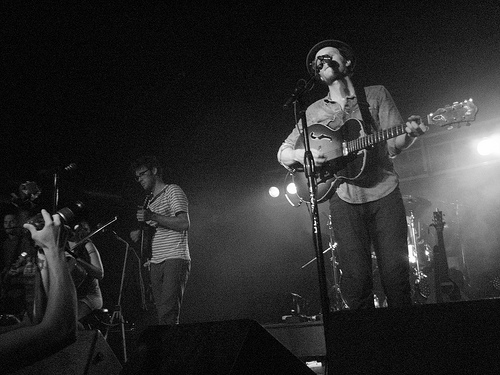 Photo Credit: StacyMK11