I tend to write these pieces about a single event or festival, but I also tend to break my own rules... For November, I decided to simply write about three great shows going on Thanksgiving Weekend, one you don't even have to leave your house for! Sting and Vince Gill are the two very talented artists featured on the latest CMT Crossroads, premiering on Thanksgiving night. My other two picks put on amazing, high-energy shows for every performance. Mac Miller is a rapper who's been at it for years releasing mixtapes and creating viral videos and his hard work is really paying off. The Ting Tings put on such a good live show that they haven't been able to stop touring for the past four years. So here is more on my picks for three great shows to help you celebrate Thanksgiving:
WHO: Sting & Vince Gill
WHAT: CMT Crossroads
WHERE: CMT
WHEN: Thursday, November 24th, 2011
WHY: The latest in the CMT Crossroads series, which in the past has brought together pairings like John Mayer & Keith Urban and Faith Hill & The Pretenders. Shot live in New York earlier this year, the special features the two legends dueting on songs like Sting's "Every Breath You Take" and Gills "Whenever You Come Around." There are also interviews with the two discussing their careers and their music. Well-produced and filled with great content from the two Grammy Award winners (a total of 35 between the two of them), I can't imagine a better way to digest on Turkey Day.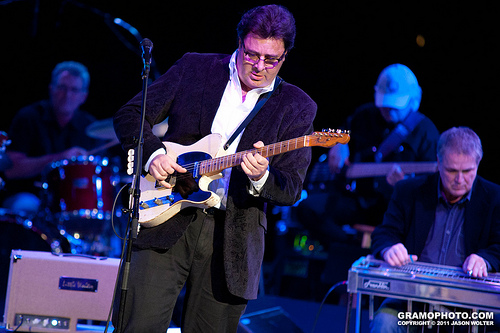 Photo Credit: Jason Wolter
WHO: Mac Miller
WHAT: Blue Slide Park Tour
WHERE: House of Blues, Myrtle Beach, SC
WHEN: Friday, November 25th, 2011
WHY: If you haven't already heard of the young Pittsburgh MC, you will soon. One of the freshest and most fun-loving artists coming out of the blogosphere, Mac Miller could write a book on grassroots marketing, mixtapes, and some killer YouTube videos. His hit "Donald Trump," off of one of his six mixtapes released in the past 4 years, is at over 33 million views on YouTube. The Blue Slide Park Tour is Mac Miller's first national tour celebrating the release of his first studio album of the same title. Given what he's done with talent and his basement, can't wait to see what he can do with more official support and funding.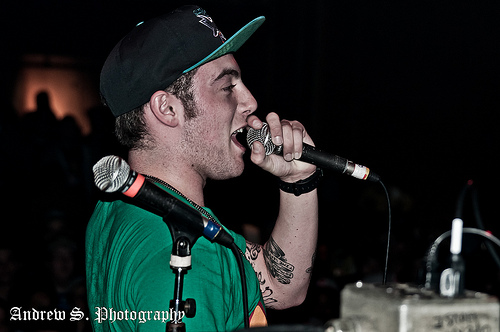 Photo Credit: The Come Up Show
WHO: The Ting Tings
WHAT: Show Us Yours UK Tour
WHERE: Stanley Theatre, Liverpool, UK
WHEN: Saturday, November 26th, 2011
WHY: High-energy duo out of Manchester, England, famous for the singles "That's Not My Name" and "Shut Up and Let Me Go." The band consists of multi-instrumentalists Katie White and Jules de Martino. Katie handles lead vocals as well as guitar, bass drum and cowbell duties. Jules plays lead guitar, drums, and piano. They've been touring almost non-stop since releasing their debut album in mid-2008 and squeezing in recording where they can. The release of a new single, "Hang It Up" last month has fans hopeful that the sophomore album is close to completion. Whether it's old or new material, be sure to check out a Ting Tings show - always a good time.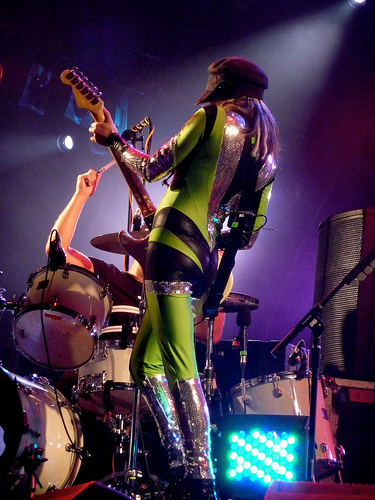 Photo Credit: P_A_H