Halloween is not surprisingly one of the best holidays for music events. The themes of partying, costumes, going out with friends, etc., pair very well with the music festival scene. This year there are three great music events centered around the holiday. With Your Friends in Nashville and Voodoo Festival in New Orleans both take place on the weekend prior to Halloween and HARD Events' Day of the Dead takes place the weekend after. (The latter technically celebrates the Mexican tradition of Dia De Los Muertos.) With Your Friends and Day of the Dead are both predominately electronic music festivals, not surprising as EDM shows often have an above average number of attendees in costume regardless of the time of the year, while Voodoo Fest is more of a rock festival.
WHO:Pretty Lights, Skrillex, Nas
WHAT: With Your Friends
WHERE: Nashville, TN
WHEN: 10/26-27
WHY: If you're a music fan, you likely already know of the fantastic culture surrounding music in Nashville. Many assume it's only country down there, but that's definitely not the case... as With Your Friends shows with its line-up. The festival runs from 4pm-11pm on the Friday and Saturday prior to Halloween and features great electronic acts like Skrillex and Dillon Francis, hip-hop acts like Nas, and artists who bridge the gap like Santigold. It's the first year of this festival, so it will be interesting to see what size crowd it attracts and how it evolves from here.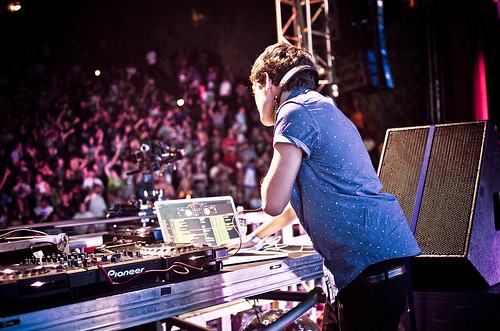 Dillon Francis, Photo Credit: Messy Cupcakes
WHO:Neil Young, Kaskade, Jack White
WHAT: Voodoo Fest
WHERE: New Orleans, LA
WHEN: 10/26-28
WHY: Unlike With Your Friends, the Voodoo Music Experience is an established event that takes place every year in New Orleans. It's a well-produced three day festival that mixes rock, electronic, and hip-hop artists. Unfortunately, Green Day (one of this year's headliners) had to cancel their performance due to some health issues, but with a line up that includes the likes of Neil Young, Kaskade, Jack White, and a few performers who will be jetting over from Tennessee like Nas and Skrillex, the schedule is still stacked. Though Green Day and their energetic live show will be missed, Voodoo should not be. If you're in New Orleans, be sure to check it out!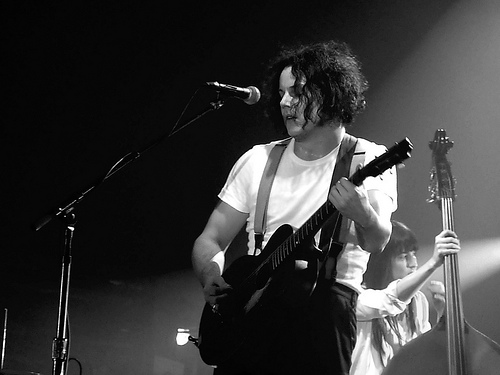 Jack White, Photo Credit: Teresa Sedo
WHO:Major Lazer, Justice, Zeds Dead
WHAT: HARD Day of the Dead
WHERE: Los Angeles, CA
WHEN: 11/3
WHY: HARD is one of the biggest and most consistent EDM event producers in the world. While a Halloween festival is typically in their yearly schedule, they've switched it up this year since the event lands on the exact dates of the Mexican holiday Day of the Dead. It's a single-night festival taking place in Los Angeles' State Historic Park with four stages and non-stop music from a variety of EDM acts. The line-up ranges from heavy hitters like Knife Party and Diplo to up-n-comers like Foreign Beggars and Bro Safari. Electro fans, enjoy!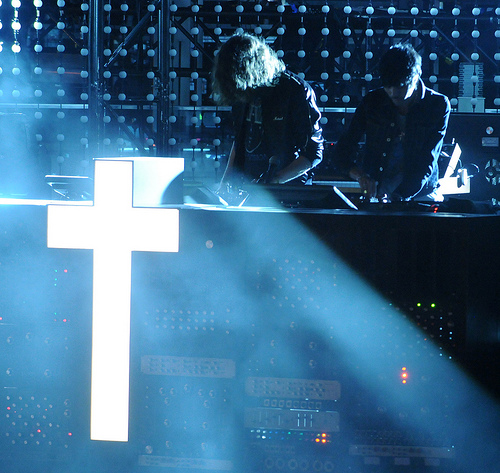 Justice, Photo Credit: The Cosmopolitan of Las Vegas