Thanksgiving is all about the food...on Thursday. Then it's just about being thankful for the rest of the long weekend -- and why not be thankful for great live music. Friday-Sunday are jammed packed this year with great tours going on throughout the US. Whether it's hip-hop, new wave/alternative rock, or something a little more classic, there's great music going on. Below are three recommendations of acts to catch over the rest of your Thanksgiving break.
WHO: Wiz Khalifa
WHAT: Tour with Juicy J
WHERE: Houston, TX
WHEN: Nov. 23rd, 2012
WHY: He's a young rapper with enough energy to keep up with his own songs in his live show. A guy that was suspected to be a one-hit wonder "black & Yellow" a few years ago has turned out to be anything but. He's worked with some of the biggest artists around, including Snoop Dog (or Lion) and Maroon 5. Smart guy with a lot of talent. Definitely worth catching his show with hip-hop veteran Juicy J in Houston.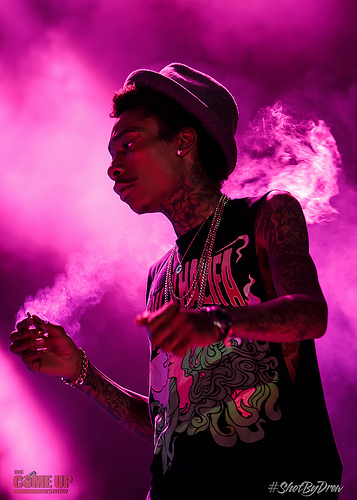 Photo Credit: TheComeUpShow
WHO: No Doubt
WHAT: Settle Down Tour
WHERE: Los Angeles, CA
WHEN: Nov. 24th, 2012
WHY: A band that really needs no explanation with their notoriously fantastic live shows. No Doubt's return has been a long-time coming. Rumors began in 2008 that they were starting to work together again on a new album and four years later we have Settle Down and a brief residency at the Gibson Amphitheatre in Los Angeles. They will likely play a ton of new stuff, but as a band that hasn't toured in close to a decade, there should be a lot of classic hits mixed in as well.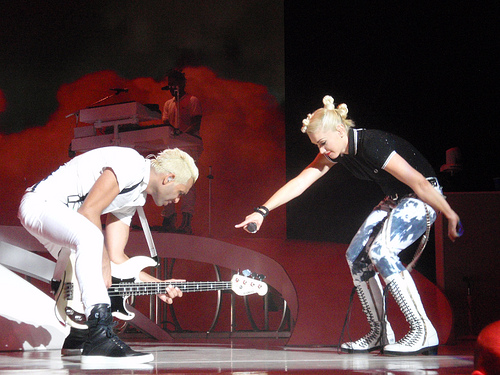 Photo Credit: HiimNiko
WHO: Rush
WHAT: Clockwork Angels Tour
WHERE: Phoenix, AZ
WHEN: Nov. 25th, 2012
WHY: They're a classic band that can still rock live. Gotta hand it to the guys, who have been playing together as a trio since 1974 and are on a full fledged US tour that began in September. Just listen to "Tom Sawyer" and then imagine seeing if live; tell me if you need any more reason than that to catch these guys in Phoenix or anywhere else along this tour.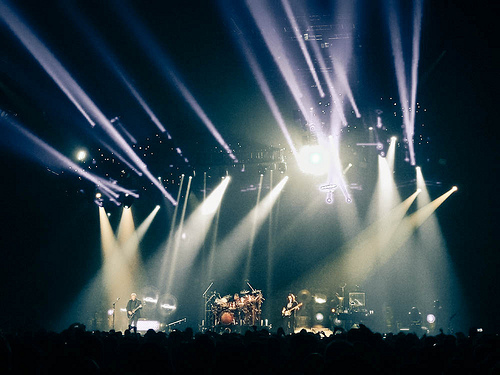 Photo Credit: BlackBirdFly